Manic:  School starting here on August 3rd!  That doesn't give us a lot of travel time with such a short summer break, so we decided to take a few quick trips this summer that also kept us on budget since we didn't spend money on airfare this time around.
Managed:  Our first trip was to sunny Sedona, Arizona which is a beautiful place known as Red Rock Country since it is surrounded by radiant red rocks and mountains.  To keep costs down, we only stayed for 24 hours and we were able to fit a lot in, enjoy great food, shop at unique places and truly relax.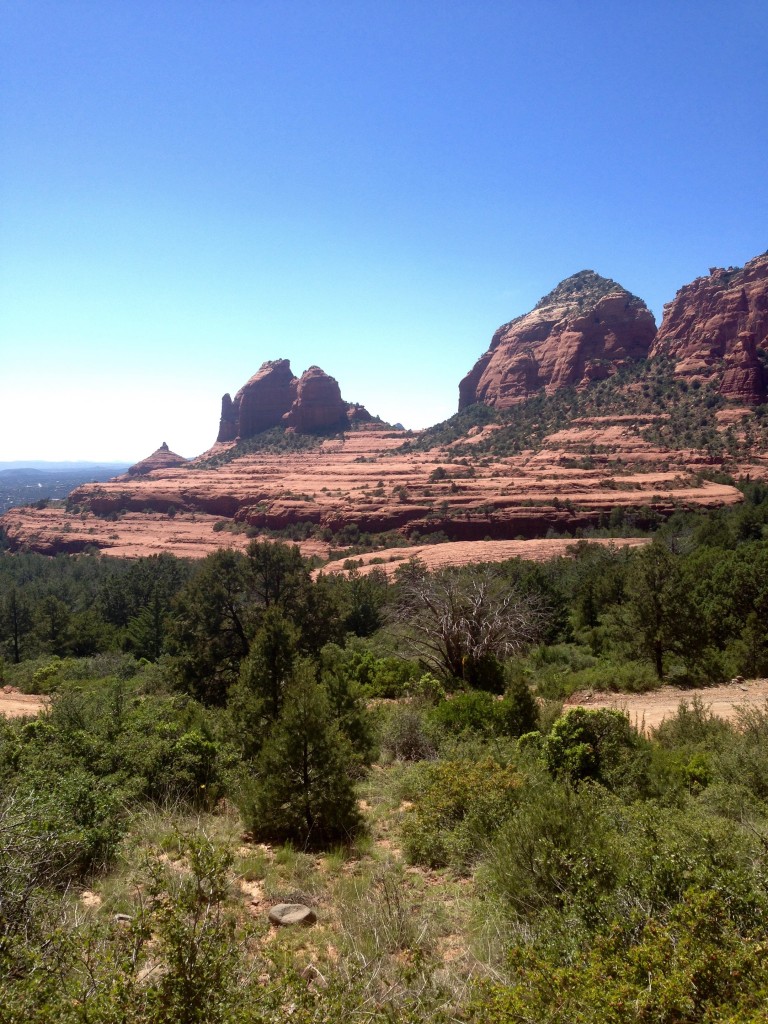 Sedona is truly stunning and the town is very relaxed, quite welcoming to tourists and is known to have a spiritual presence.  Want to relax?  Head to Sedona! Here are our trip picks and pics….
*Where We Stayed – this isn't our first pick because it is outdated but this is where we stayed and since we spent minimal time in the room, it suited us fine.  The digs we chose is the Los Abrigados Resort & Spa. We paid $259.69 for one night and for that we received a roomy 2-bedroom family style room that also had a teeny kitchenette and a living room area plus a small outside balcony.  One bedroom had a king size bed and the other bedroom had two double beds.  We liked the space the room gave us, however the room did not look like the pictures on the property's website and were outdated with uncomfortable furniture that appeared and felt dated.  Since the property is labeled a resort with a resort price, we expected nicer and newer accommodations.  The room felt a little dingy to us, but we were happy to get a lot of space and we didn't spend much time in the room at all.  We did like our view from the front door of our room…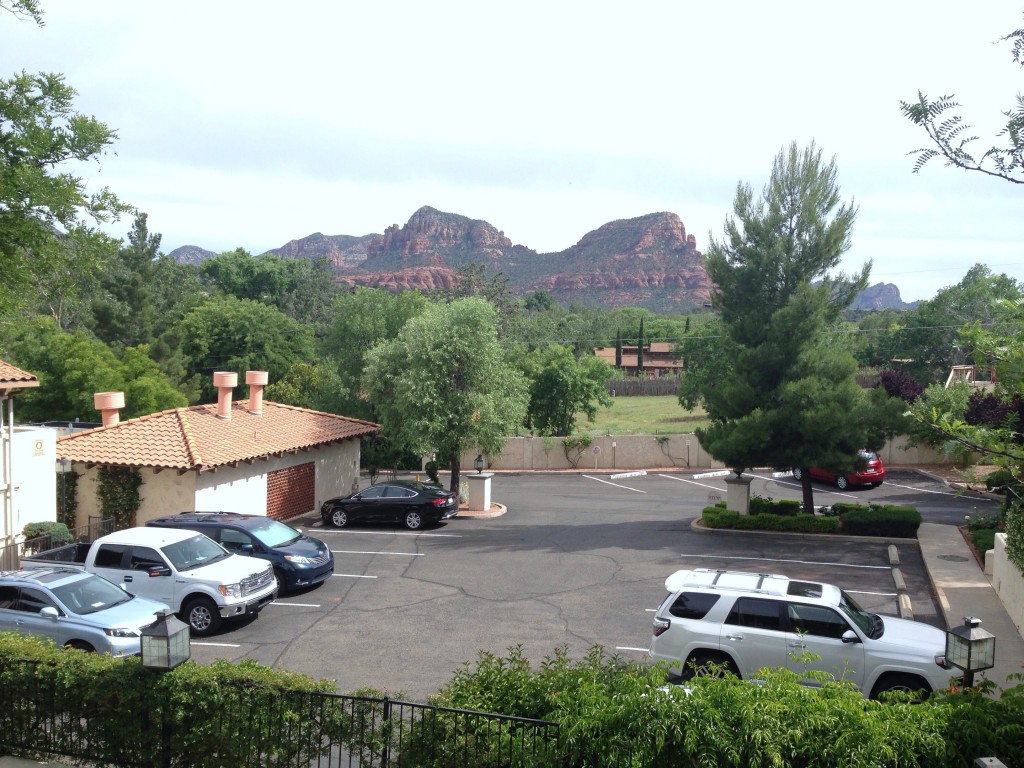 And the lobby was nice, the employees were great and the massages we booked and received at the property's spa were really terrific!  I highly recommend the Los Abrigados Spa for a quality massage.
And they have a game room for kids that the teens enjoyed for a bit…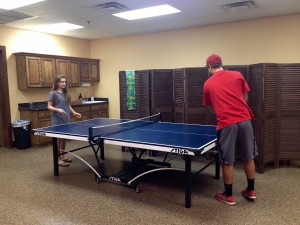 Our #1 Restaurant Pick – Hands down most people agree that dining at Elote Cafe is a scrumptious must! Lucky me has met the chef on my morning show and every time he cooks on our program his food is perfectly seasoned, perfectly spiced and absolutely delicious.  Chef Jeff Smedstad is the real deal and traveled to Mexico over a 15 year period to learn how to make authentic and amazing Mexican fare.  And boy does it show and taste like it, truly!  If you go, be sure to order the Elote Corn appetizer because it melts in your mouth. Fire roasted corn with spicy mayo, lime and cotija cheese is a spot on treat that delights the taste buds. Pair that with a beautiful fresh red Sangria and you will be in cusisine heaven and this is even before the main course comes out.  We enjoyed the Smoked Chicken Enchiladas, the Carne Asada and the Grilled Ahi Tacos appetizer and all were fantastic.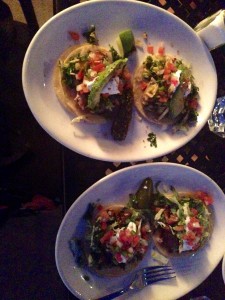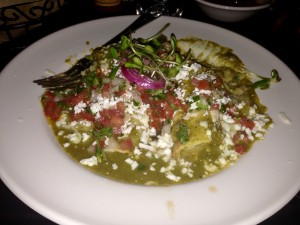 Make sure you go to Elote and get there early to check in because crowds are the norm since this place is popular and good.  It was very cool that we were able to check in, go change in our hotel room and come back right in time for our available table.  And the ambiance was so inviting. especially on nice cozy patio with beautiful Sedona views.  When it got a little chilly for us warm blooded Phoenix folk, warm blankets were on hand to keep us comfy and happy.
And we cleaned our plates and then some….so so so good!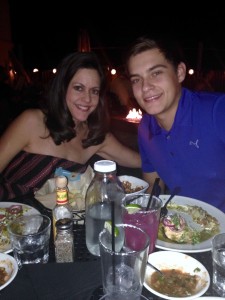 Our Other Yum Yum Picks:
Fave Breakfast Place:
And for a scrumptious breakfast with delicious local fare with Sedona flair, you have to try the El Portal Bed & Breakfast restaurant.  Even if you aren't staying in the bed and breakfast property, the restaurant which is housed in the hotel lobby entrance is truly terrific.  Unfortunately, I didn't take any pictures of our divine breakfast, but trust us when we tell you that the tasty Sedona Scramble is a must.  With three fresh eggs scrambled with scallions, cheddar jack cheese, roasted peppers, and fresh tomatoes served with soft flour tortillas, homemade salsa, sour cream, cowboy potatoes and refried beans, this dish will delight your taste buds and send you off nurtured and full to start the day.  Everything on the menu looked great and I can't wait to return to Sedona to dine there again.
What To Do & What We Did in 24 Hours: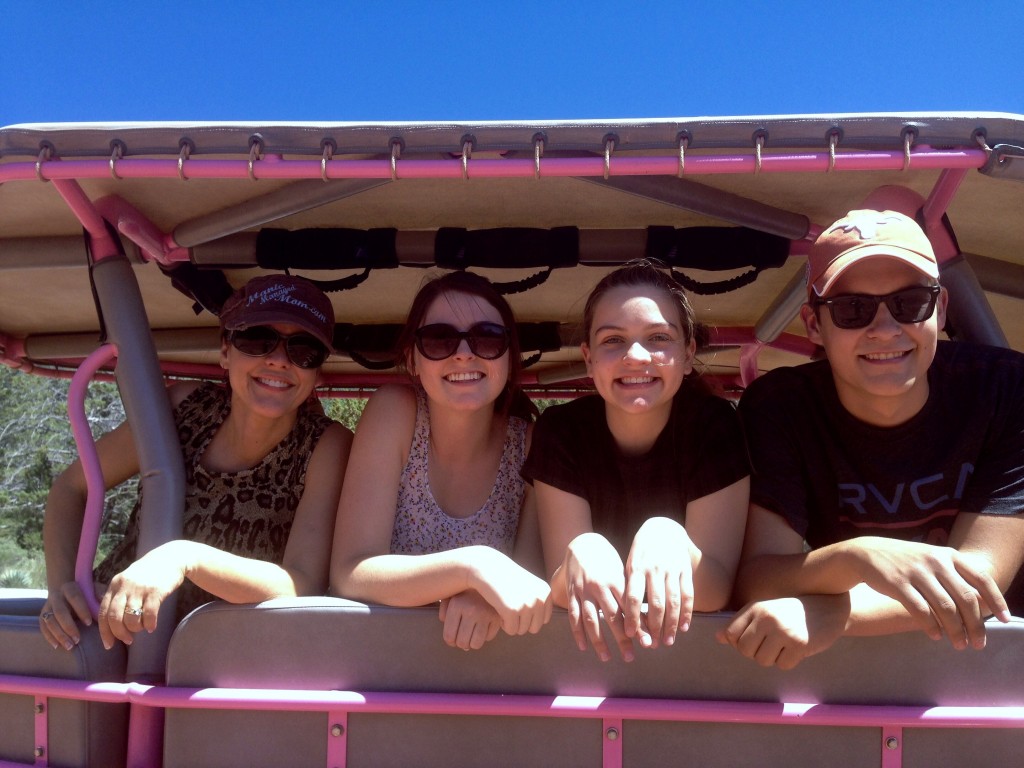 We highly recommend taking a Pink Jeep Tour.  It was so scenic with breathtaking views and a driver/guide who really knew his stuff.  And the ride wasn't too rough, although you can sign up for all kinds of side trips and some are more wild and rough than others.  Here are a few of our favorite shots from the very fun tour….
Our Favorite Shopping Stop: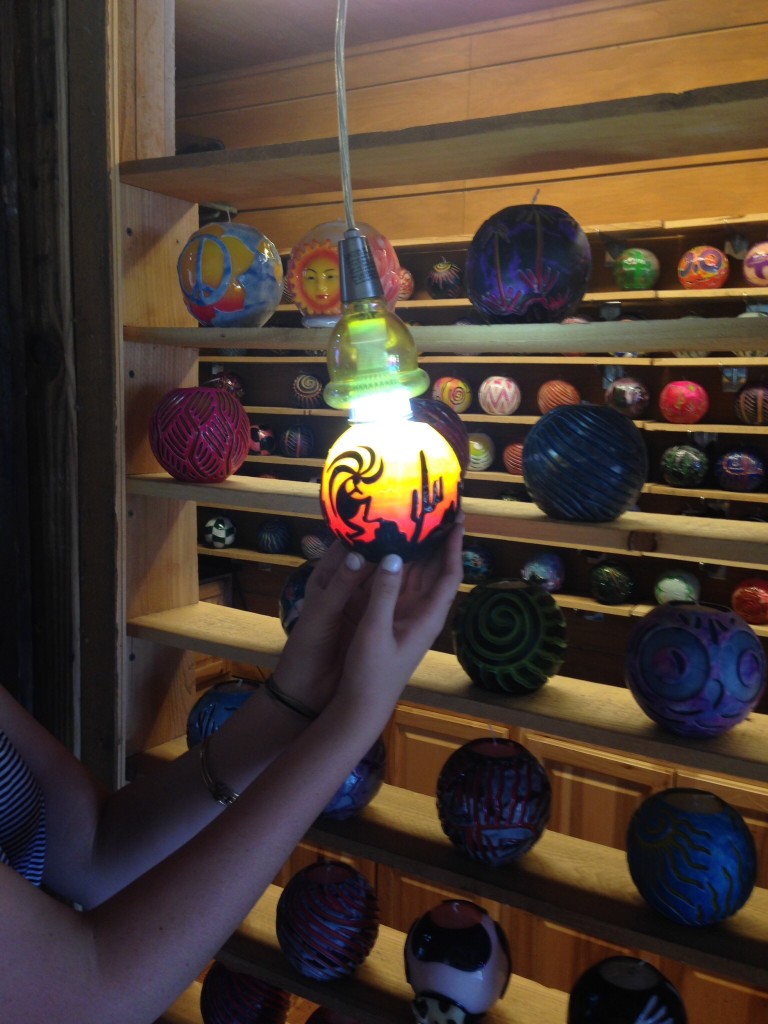 Be sure to check out Sedona Candle Gallery.  These candles are so unique and are especially stunning when lit. We plan to return for some of our holiday shopping.
There is so much more to see, taste and try so we look forward to seeing Sedona again soon.  What are your Sedona picks?  Share in the comments section and if you haven't been to scenic Sedona, make sure you go and take it in as these two cuties did in this picture….