One great thing about living in Phoenix is that beautiful Flagstaff is just a few hours away.  So last week we took a trip to escape the heat and to check out a cool venue called the Pepsi Amphitheater at Fort Tuthill County Park.  Hubs and I packed up our two teenagers, along with our son's sweet girlfriend, and off we went up North to enjoy Flagstaff and a terrific concert with the super talented country star Joe Nichols! The weather was perfect and my hubs snapped this nice photo of me and the teens in front of the Pepsi Amphitheater.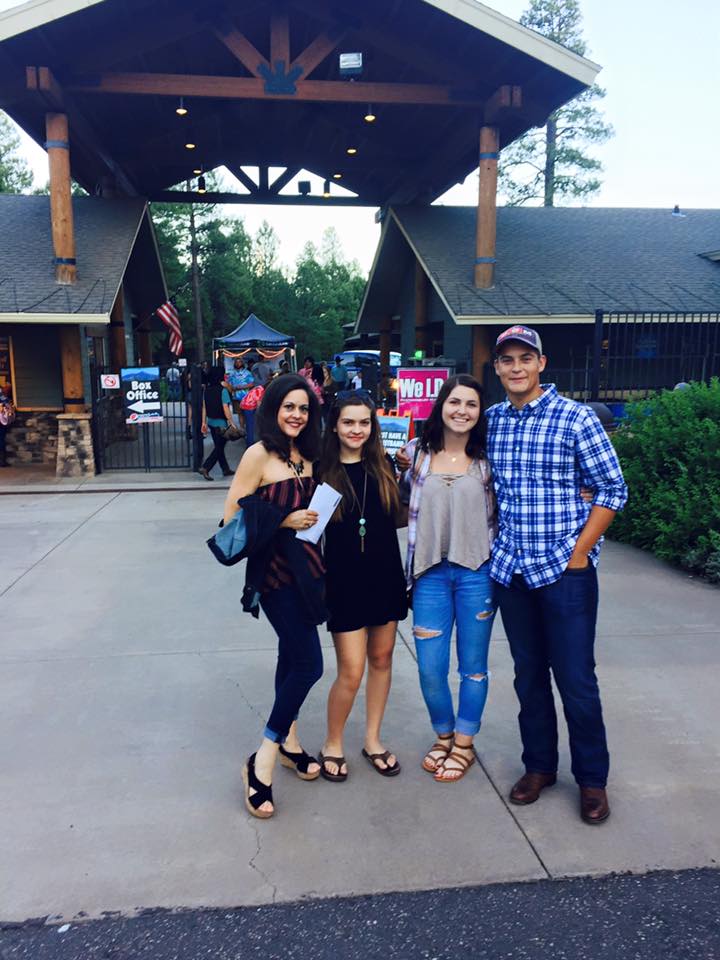 Lucky for us, one of our family's favorite country singers, Joe Nichols was performing a concert under the stars at this awesome outdoor venue.  Pepsi Amphitheater at Fort Tuthill County Park is so pretty and the website says that the Amphitheater is located amidst the largest contiguous Ponderosa Pine Forest in the world.  It was a very nice spot to enjoy an awesome outdoor concert!  We arrived early to check the place out and you can see that the seating area was empty in this picture below, but it filled up pretty quick for sure.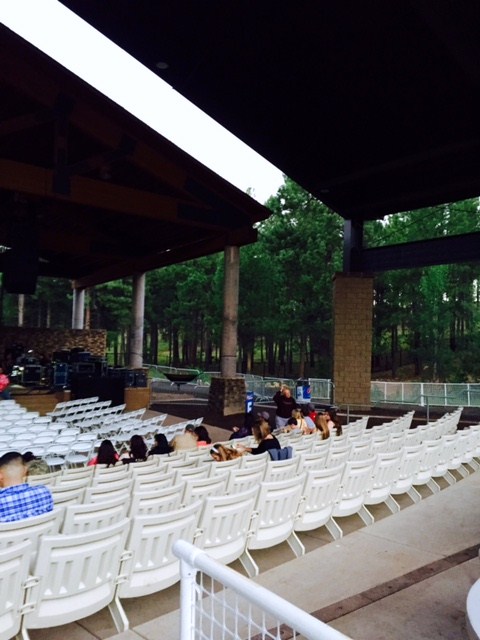 And the grassy area behind the seats is a gorgeous spot to take in a concert.  That area also was packed by concert time.  I took this picture early on and the pretty trees in the background are so lovely.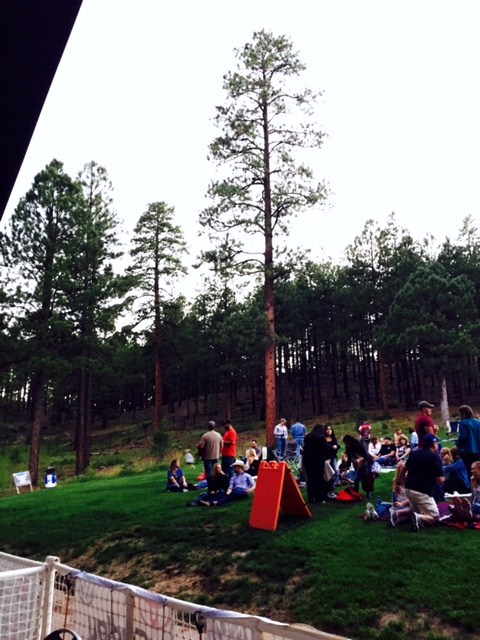 We ordered food from the snack bar which sold burgers, chicken sandwiches, hot dogs, nachos and more. My teens told me to be sure to tell you that the food was good because it was grilled right there on the spot so it was fresh and hot.
This cool place also has multiple areas to purchase cocktails and beer and wine, which hubs and I enjoyed. Here we are earlier that evening.  Dressed and ready to go!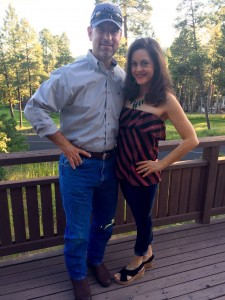 And here we are later on with our drinks and a little singing along to the show, too.  The teens snapped this picture of us having a blast at the Pepsi Amphitheater at Fort Tuthill County Park!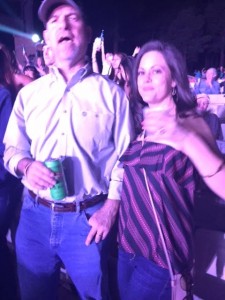 It sure is nice to have teenagers who were our designated drivers!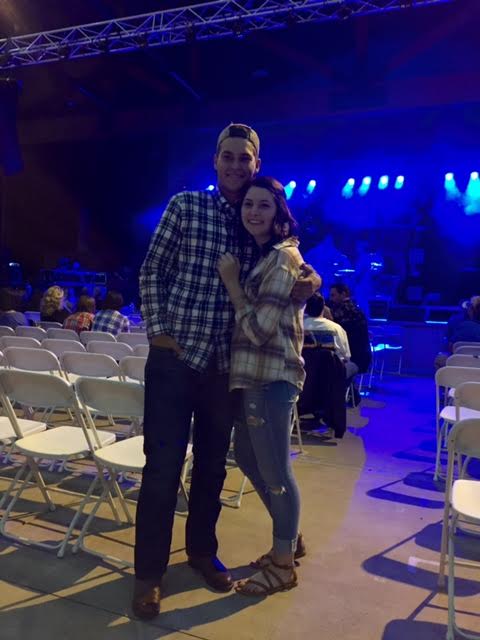 As we waited for the show to start I snapped a few arena pictures for this blog article…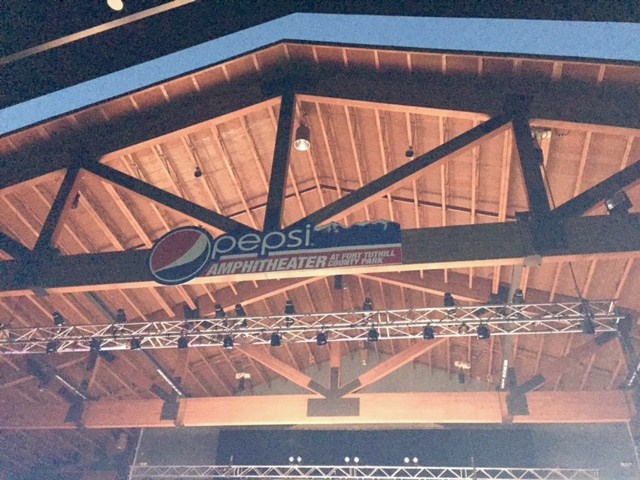 But enough about us, let me show you Joe Nichols!  Handsome, so talented and with so many songs that we knew and could sing along with, too!  The Pepsi Amphitheater at Fort Tuthill County Park is intimate yet roomy and since it is an outdoor venue, we could really get a good look at Joe and his band and dance and sing along.  He was amazing and so friendly with the crowd.  It is apparent that he loves and is humbled by his craft.  With his hit songs like "The Impossible" (my personal favorite) and "Sunny and 75" we were singing and swaying and it was fun!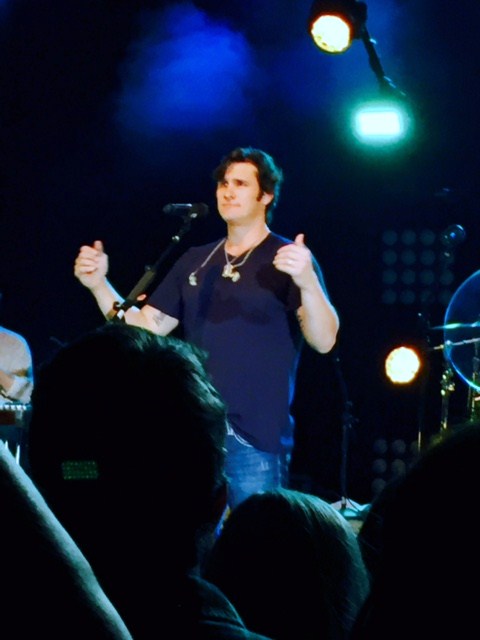 Even if your seats weren't right up on the stage, this venue made it super fun to watch Joe and his band in action.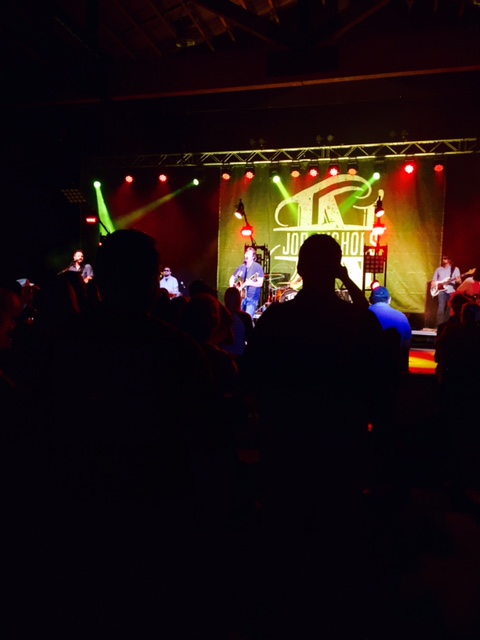 And it was pretty awesome that the three teens could walk right up to the front towards the end of the show to get these great pics.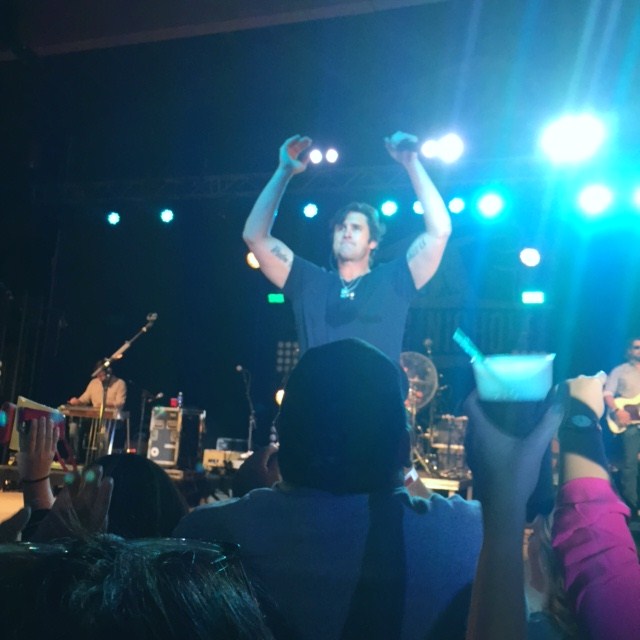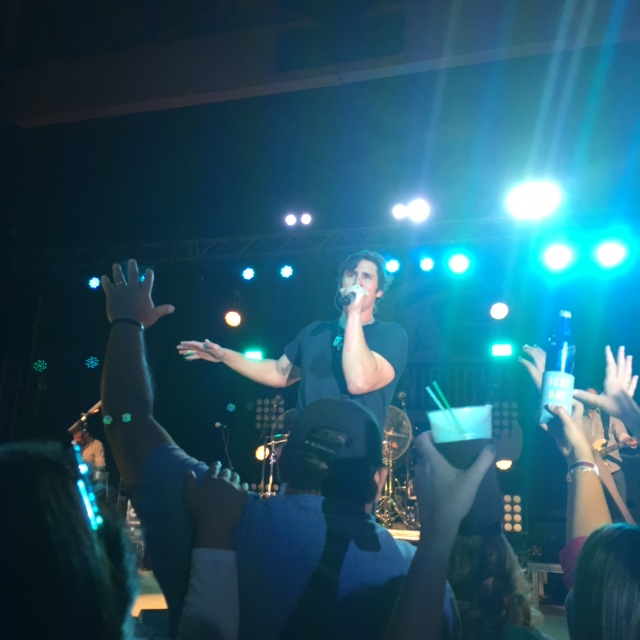 The outdoor ambiance felt intimate and relaxed and you just don't get that at a massive stadium concert. I was very impressed that the Pepsi Amphitheater at Fort Tuthill County Park offered a show with a star as big as Joe Nichols.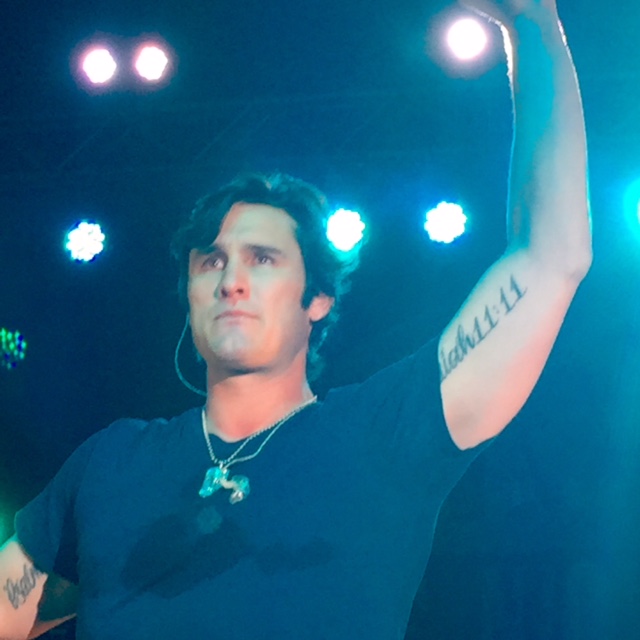 I also got the feeling that he digs this sort of venue, too.
I definitely want to go back to this cool place.  The Pepsi Amphitheater has some impressive acts coming up as well like The Australian Pink Floyd Show with Led Zeppelin 2 and the Pickin' In The Pines Bluegrass & Acoustic Music Festival with Ricky Skaggs, Kentucky Thunder and others.  To see the list and ticket information for upcoming performances at the Pepsi Amphitheater at Fort Tuthill County Park, click here.  I highly recommend it and it is always fun to find events that you can share with your teens, that is for sure!
Plus Flagstaff is such a cool place to visit.  I blogged about some of my favorite Flagstaff spots a few years ago.  And this trip was just as wonderful.  Since my guys love trains, we went to the historic and cool Flagstaff train station the next morning and check out this super cool picture that my son's sweet girlfriend took of us.  I will close with this unique shot of our family feeling cohesive and enjoying ourselves the day after we took in the superb Joe Nichols show at the super fun Pepsi Amphitheater at Fort Tuthill County Park. Be sure to check it out!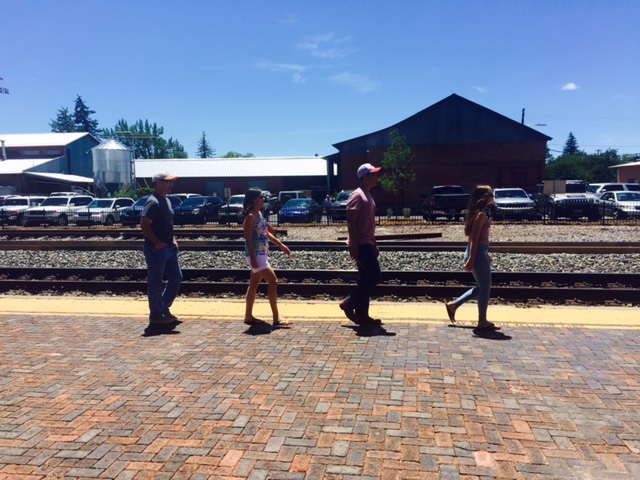 Several of the concert tickets were provided to me to review the amphitheater.  My opinion about how much fun I had and how much we loved the Pepsi Amphitheater at Fort Tuthill County Park is 100% my very own.