Have you heard of the awesome Pogo Pass?  Pogo Pass is a membership that provides 12 months of FREE access to the best entertainment venues in Phoenix.  Fun places like Pump It Up, Golfland Sunsplash, 2 Dbacks games and more!  A great idea for families looking for entertaining things to do with the kids.
****And this week Managedmoms.com is giving away one FREE Pogo Pass!****
For your chance to win, simply email your entry to [email protected]!  I just need your name and email address.  
We will do the drawing this Thursday, October 1st through random.org and the winner will be posted on Friday, just in time for Fall Break!  So email me your entry and good luck!  Entries must be received by managedmoms.com via email by 5pm on Thursday, October 1st (Arizona time). 
And if you don't win, you can still save 60% off the $99.95 annual membership fee and get it for only $39.98 by simply clicking here and using the code MANAGEDMOMS.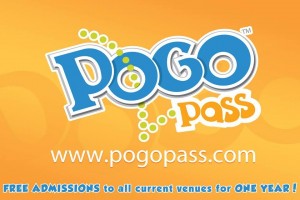 And a very cool bonus is that Pogo Pass is giving away 11 awesome birthday parties through the end of this month!  One entry per pass sold so if you buy or renew your Pogo Pass by this Wednesday, September 30th, you will be automatically entered into the drawing for a chance to win a free bday party and just look at the cool venues that are participating….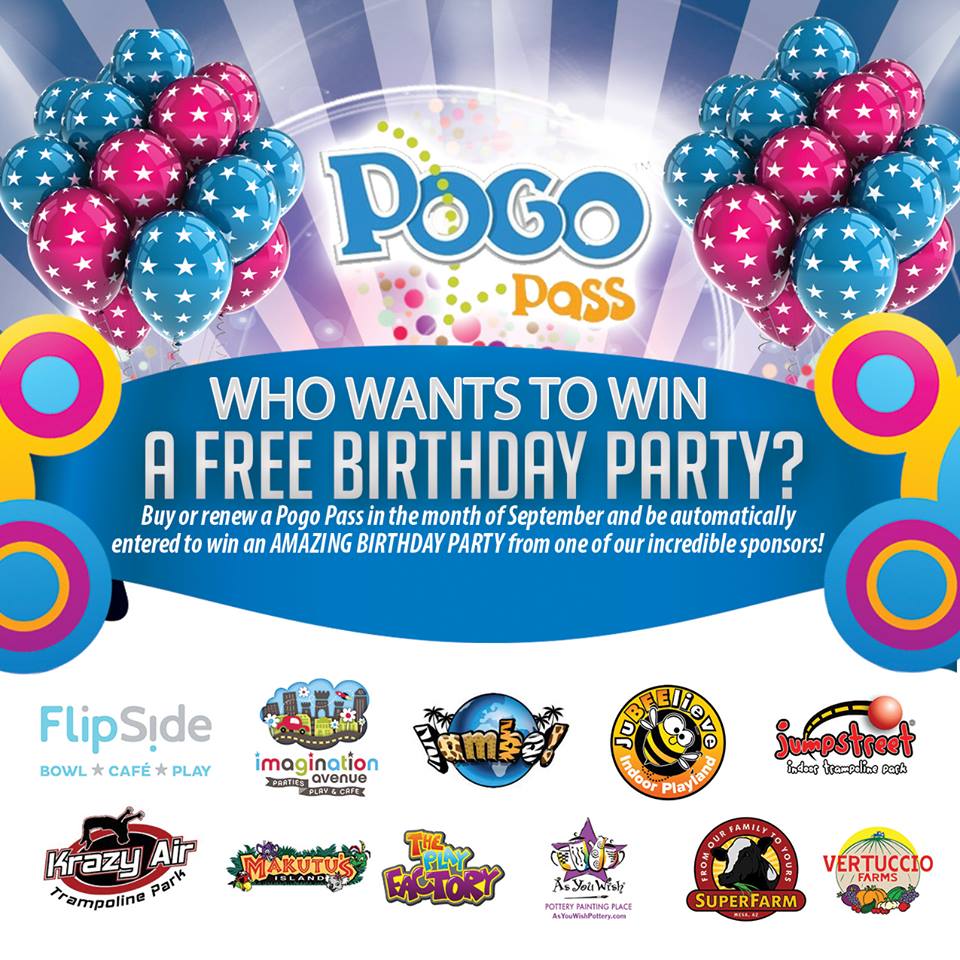 And just like the sign says, all you have to do is buy or renew a Pogo Pass during the rest of this month (by this Wednesday, September 30th) to be automatically entered to win a fun birthday party!
Now is also a great time to purchase or renew a Pogo Pass since Fall Break is coming!  And remember to purchase your Pogo Pass using my blog code to get 60% off of the membership, which makes it an even better deal!  Just click Pogo Pass and use the code MANAGEDMOMS to get or renew your Pogo Pass for 60% off and to be entered in the drawing to win a FREE birthday party!
And for a chance to win a totally free Pogo Pass remember to email me at [email protected] by this Thursday.
Go for it and good luck!
Managedmoms.com is proud to partner with Pogo Pass and may receive referral fees if applicable.