A big thanks to all of you who entered our FREE Pogo Pass giveaway!  Pogo Pass is such a cool deal because it is a membership that provides the member 12 months of free access to super fun entertainment venues in Phoenix.  Venues include Pump It Up (2 visits), 2 Dback games, CastlesnCoasters (2 visits), Phoenix Zoo (2 visits) and much more.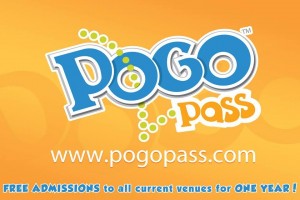 So today's lucky winner gets the Pogo Pass for FREE and gets entry into the places that I listed and many more, too!  Such a GREAT deal and just in time for Fall Break, too!
So the winner is…..drum roll please….
Christine Carroll!!!
Congrats to Christine!!  Woo Hoo!  Enjoy, enjoy!
A big thank you to Pogo Pass for providing this awesome prize today to our winner!
And remember even if you didn't win, you can still save big time on a Pogo Pass of your own because if you order yours through my blog, you can get it for only $39.98 and it usually sells for $99.95 so that is a BIG savings!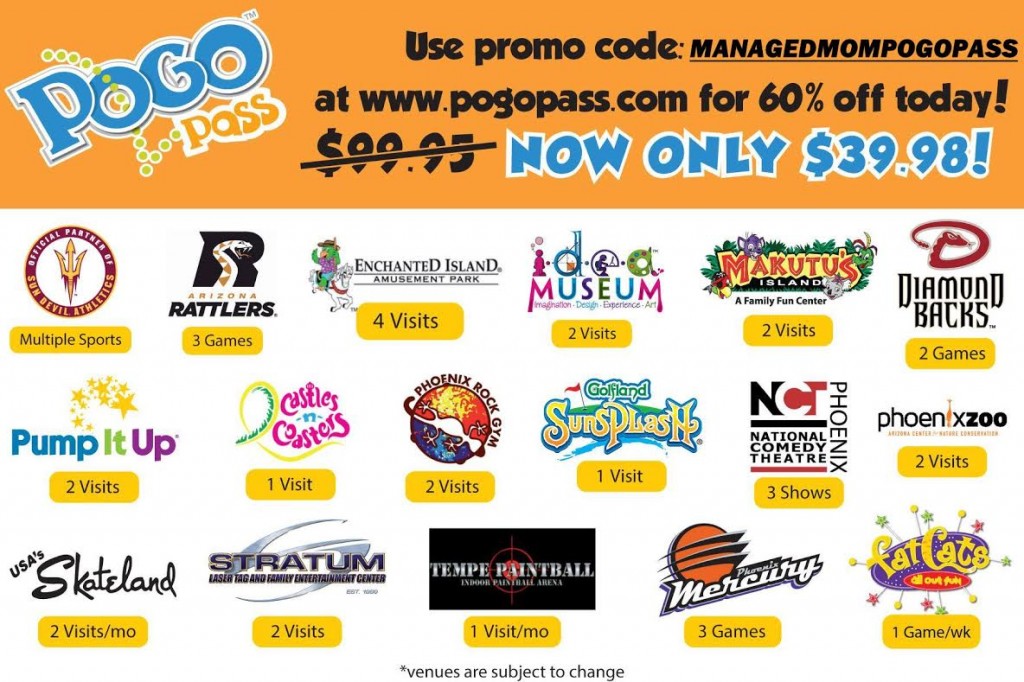 Just order here and start having fun at all the cool places that Pogo Pass partners with, especially for those of  you starting Fall Break!  I know I'm ready for Fall Break!
**Freebie Friday will return next week so stay tuned for next week's winner next week!
Today's prize was kindly provided by PogoPass.  Managedmoms.com is proud to partner with Pogopass!