Christmas morning is just around the corner so don't forget to get the stuff for the stockings.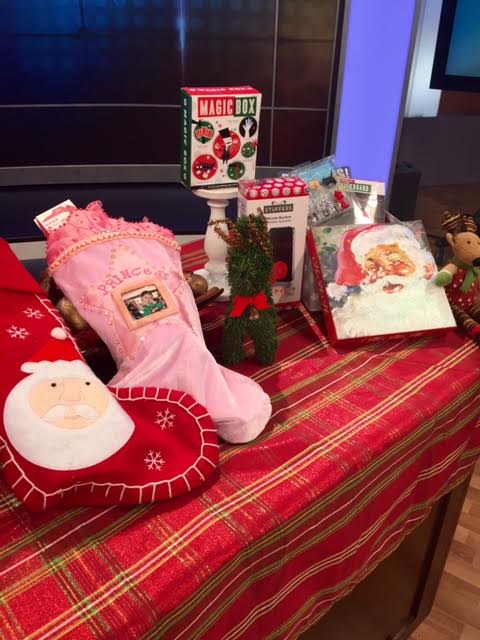 I found some great stuff for all ages.  Let's start with the guys because they can be hard to shop for…
For Him:
*Swiss Tech Credit Card Multi-tool ($5 at Walgreens) — This credit card shaped tool kit is a 11 in 1 tool set that fits perfectly in his wallet.  Tools include a can opener, knife edge, screwdriver, ruler, bottle opener, wing nut wrench and more.
*His Sexiest Designers Designer Imposters For Men Mini Fragrance Sprays ($5 for a set of 3 at Walgreens) — If he likes Abercrombie & Fitch Fierce cologne, this kit contains a less expensive alternative called Raw Power that smells just like the more expensive brand.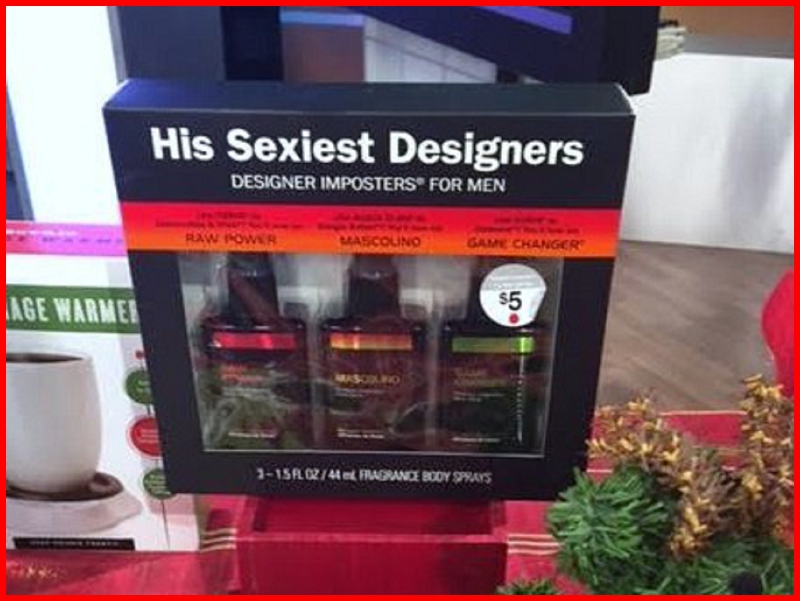 For Giorgio Armani Acqua Di Gio lovers, this kit has Mascolino that mimics the Armani scent and for Curve by Claiborne fans, the Game Changer scent in this kit is almost identical.
*Naughty or Nice Oversized Toblerone Swiss Milk Chocolate with Honey & Almond Nougat Candy Bar ($4.99 for a 7.05 oz bar) Not only is this bar delish, but there are giant "naughty" and "nice" check boxes on the side that can be marked either one that makes this fun to give as well.
*Electric Beverage Warmer ($5 at Walgreens) — To keep that coffee or hot cocoa hot.  Nice!
For Both Guys & Gals
*Silicone Suction Wireless Smartphone Speaker ($9.99 at OfficeDepot OfficeMax) — This product multi-tasks since it works as a stand for the phone and a wireless speaker.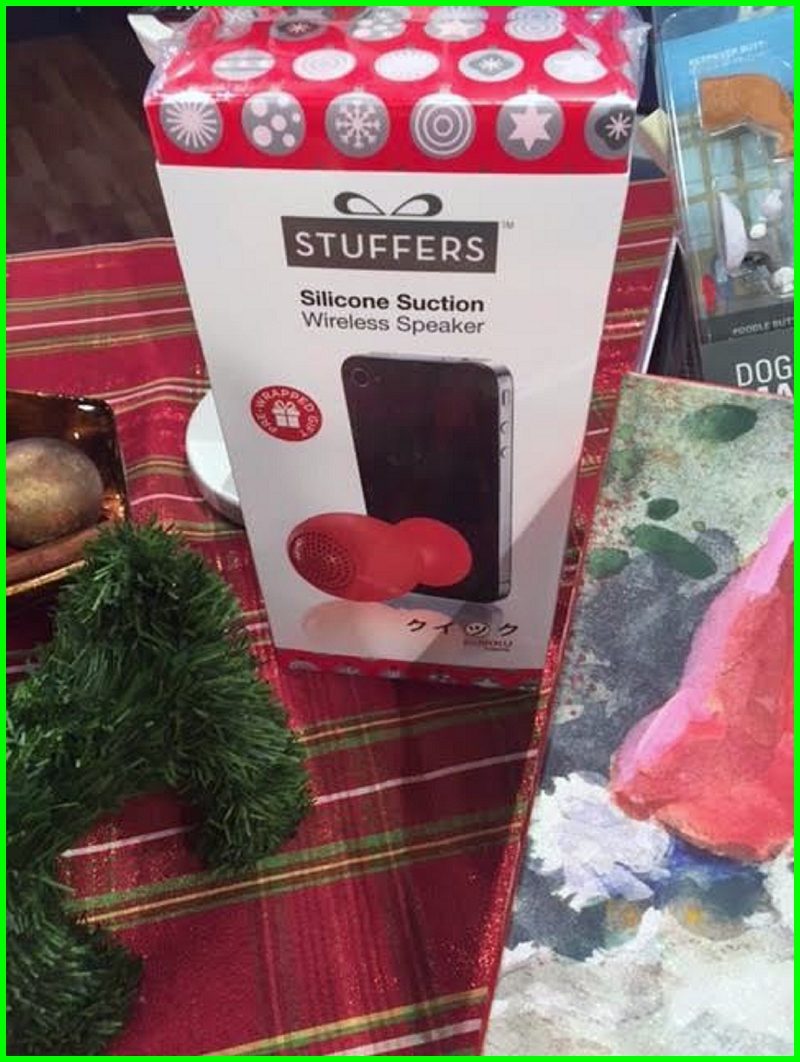 *Knock Knock Pads Pack This! ($8 at Cost Plus World Market) — For the traveler, this handy packing checklist has every item needed to pack for a successful trip.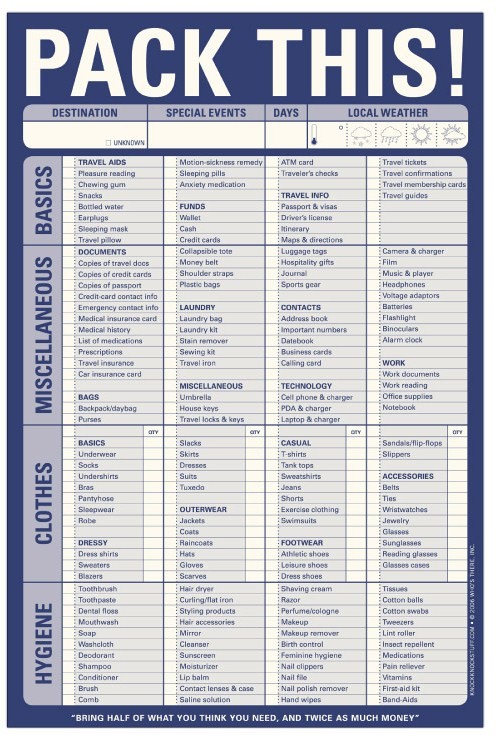 I love mine and use it faithfully when packing and when I use it I never forget one item.  Truth!  Great gift!
*Star Wars Yoda Bottle Opener with Sound ($14.95 at Hallmark Gift Store) — For the Star Wars fan, this Yoda wearing a Santa hat bottle opener is perfect.
*Texting Dictionary of Acronyms ($4.99 at Hallmark) — For the parents stocking, this handy little guide book lists the definitions of over 1200 acronyms and symbols.
For Kids
*Magic Box ($5 at Walgreens) — My kids love getting magic box kits.  This set for ages 8 and up contains five tricks that include card magic, a reappearing coin, a trick rope set and more.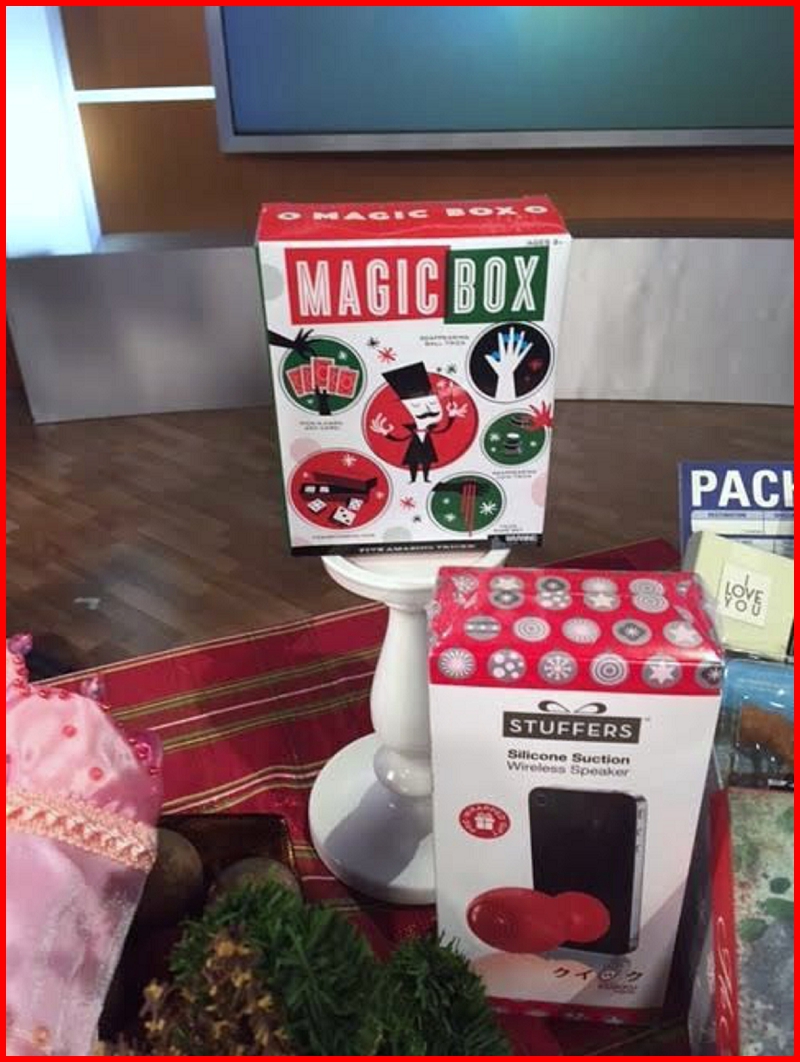 *Propel RC LED Remote Control UFO ($14.99 at Walgreens) — This fun toy flies up to 50 feet high and is for kids 6 and up. They love these fun flying toys.
Christmas Candies & Goodies For All
*Candy Cane Crunch Dark Chocolate Truffle Bar ($3.49 at Cost Plus World Market) — This all natural vegan gluten free candy bar is made with candy cane chips plus this line of bars at World Market has other holiday themed flavors, too.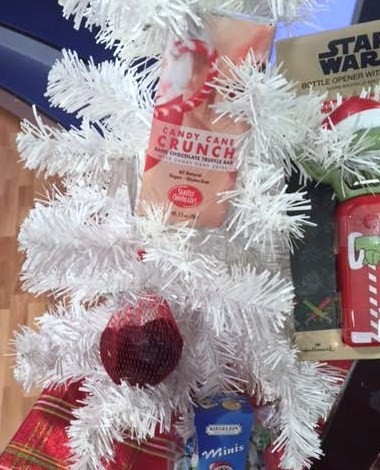 *Riegelein Minis Fine Solid Chocolate Snowman & Teddy Bears ($4.99 each for a 3.5 oz bag at Cost Plus World Market) – Cute little chocolates that are wrapped in little gold teddy bear paper and also snowman.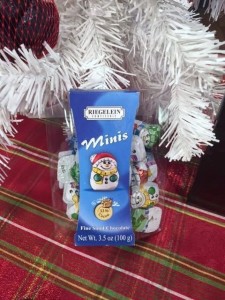 Adorable and tasty.
*World Market Red Velvet Cocoa Mix ($1.59 at Cost Plus World Market) — World Market has some unique one serving hot cocoa packs like this Red Velvet flavor.  Works for both the girls and guy stockings.
*Melville Candy Peppermint Hot Chocolate Spoon ($2.49 at Cost Plus World Market) — Simply stir into hot water and your recipient has instant yummy peppermint hot cocoa.  Other spoon flavors are also available at World Market.
Grown Up Goodies
*Anthony Berg Chocolate Liquers ($15.99 at Bed, Bath & Beyond) — Chocolate candy for the grownups since they are filled with Bailey's and other delicious liquors.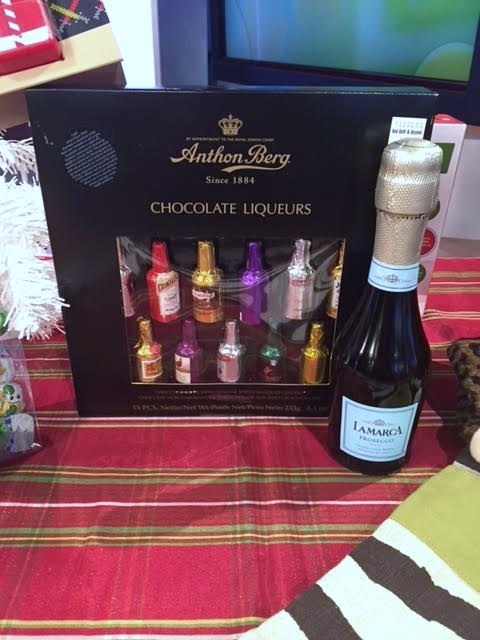 *LaMarca Prosecco Mini Sparkling Wine Bottle ($5.39 at Cost Plus World Market) — Fun mini champagne bottle for the grown up stocking.
Funny & Festive
*Double Crunch Coal Candy ($1.59 at Bed, Bath & Beyond) — For the humorous stocking, give them this chocolate coal, especially if they were bad.  Humorous candy!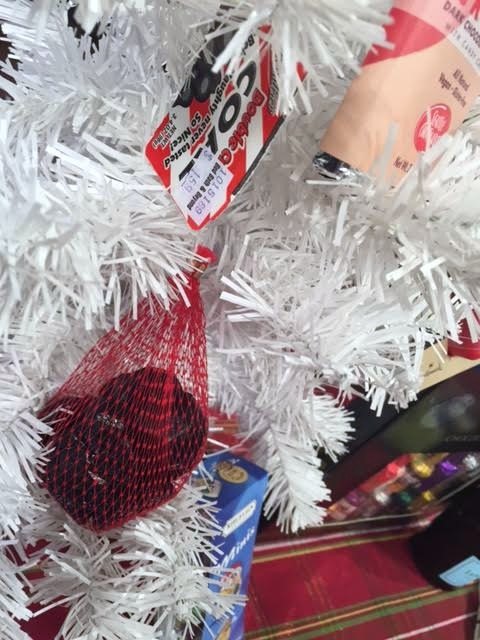 *Kikkerland Dog Butt Magnets ($12.99 at Cost Plus World Market) — For the dog lover, these are so funny.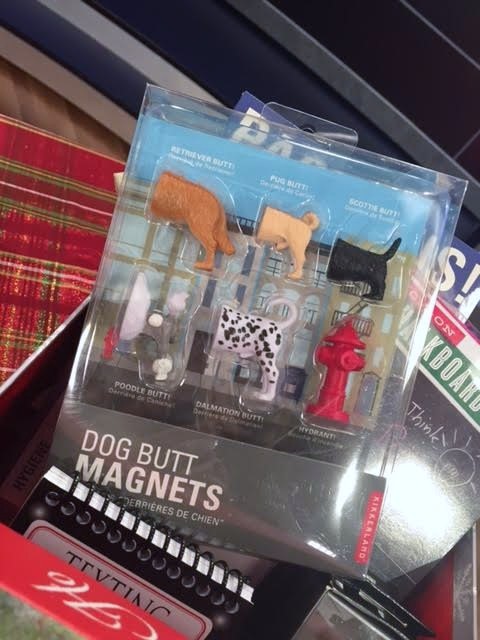 Magnets include a pug butt, retriever bum, Scottie, Poodle, Dalmatian and a fire hydrant, too of course!
For Her
*Wild Eyes Designs Initial Wine Stopper ($9.99 at Bed, Bath & Beyond) — Perfect for the wine lover's stocking because this pretty gold wine stopper comes in their initial.
*Addison & Gates Santa, This Year I've Been NICE Sugar & Spice Soap Bar ($4.99 at Cost Plus World Market) — A nice gift for a nice girl's stocking.  Smells great, too.
*Winter Wonderland Glitter Bubble Bath ($3.99 at Cost Plus World Market) — Perfect for a girl's stocking.
*I Love You Stackable Hearts ($15 at Hallmark) — For the sweet and sentimental gift, this is perfect and the plates can be used as a ring storage plate, too.
*Mint Candy Lip Balm ($3.99 at Cost Plus World Market) — Looks like a candy mint, but is a mint lip balm.  The perfect stocking stuffer for her.
*Stick-On Chalkboard ($5 at Walgreens) — For Mom this is a fun stocking stuffer because she gets a 8.5 x 11″ portable chalkboard, with chalk that can be stuck on any surface with easy removal.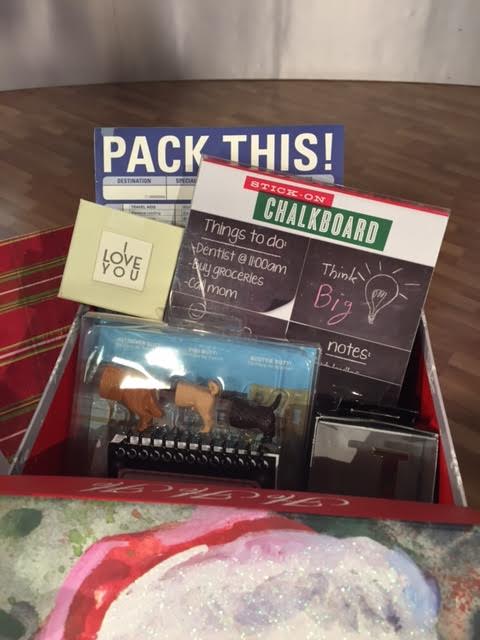 For the organized mom or to have a place that she wants to leave notes, this is very cool.
What super stocking stuffers ideas do you have?  Share in the comments section.  Happy Holidays to you and to yours!