Manic:  The holiday gift wish list from kids with requests for all kinds of electronic items from conversing dolls to elaborate gaming devices and more.  To further complicate things, age appropriateness must also be considered.  Toys are not simple play things like they were when I was a child back in the late 60s and early 70s.
Managed:  Guest writer and licensed clinical psychologist, Dr. Lisa Strohman shares important and valuable advice on how to make that parenting purchasing decision when it comes to selecting gifts for the kids. Before you hit the stores, read her helpful tips first….
Dr. Lisa Strohman says: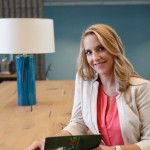 Toys, Technology & Trade-offs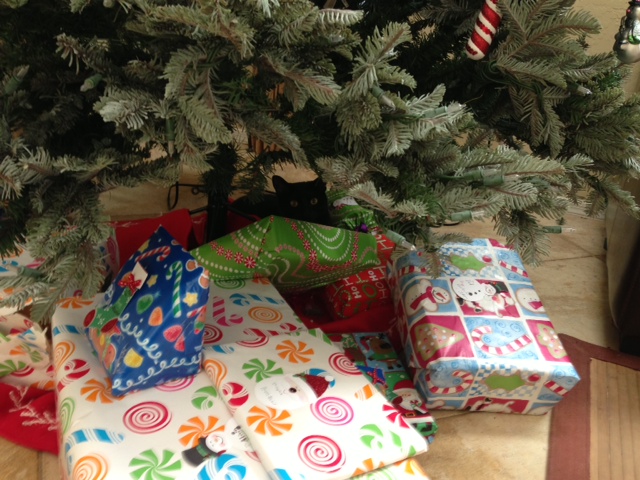 The holidays are here.  Before being swayed by pleading requests for the latest new gaming device, I urge parents to consider their children's age and what is appropriate for their developmental stage.
Play helps children grow, learn, and thrive. It is also extremely important for healthy physical, social, emotional and cognitive development. It is through play that children develop their gross and fine motor skills. They gain confidence, decision-making skills and acquire critical thinking skills that will prepare them for adulthood.
This year's trends in technological based toys appear to be toys that talk, tablets that "grow up" with kids, and robotics that allow children to build. There's even a new line of dolls that mimic lifelike conversations. While it may sound like a cool feature, these dolls aren't appropriate for little ones that don't understand the difference between real and pretend.
The latest gadgets and gizmos are in high demand, but traditional toys often do more to develop healthy minds and bodies. Considering the developmental stage of the child is most important when deciding what is best to for holiday gifts.
Not sure where to begin? Fear not, I've compiled a list of suggestions:
For young infant to toddler
Toys to reach for, hold, suck, shake and make noise—rattles, large rings, squeeze toys, teething toys, soft dolls, textured balls, and vinyl and board books
Listening—books with nursery rhymes and poems, and recordings of lullabies and simple songs
Visual mobiles to hang over the crib or car seat that promote interaction and the beginning of eye-hand coordination
Toys encouraging imaginary play—baby dolls, puppets, plastic and wood vehicles, building blocks
Items that promote motor skills—plastic bowls, large beads, balls, and nesting toys, and, push and pull toys
For toddler through elementary
Toys that teach problem solving —wood puzzles, blocks that snap together, objects to sort, and things with hooks, buttons, buckles, and snaps
Creative & active play — child-sized kitchen sets, chairs, play food, dress-up clothes, dolls with accessories, ride on equipment 3yrs+, tunnels, sand and water toys 
For the aspiring artist and fine motor skill development—non-toxic art supplies, paper, child scissors, chalkboard and rhythm instruments
To build vocabulary and attention – Picture books short stories, word play games and board games
For Tweens and teens
Series books that encourage a connection and more reading
Gaming systems with age appropriate, educational games – along with house rules limiting access and time
Sports equipment – goal posts, pitch-back trainers, a basketball hoop, a new bike
Life experiences – tickets to a game or concert , a special outing to a new place
If a tablet or phone is on the list, establish a family contract with rules for use. Other electronics like CD and DVD players can provide entertainment, but remember to keep all electronics out of kids' bedrooms. Tech toys, games and gadgets can be fun, but starting down this path too early and without rules can deprive children of valuable learning and development.
About our guest writer:
Dr. Lisa Strohman is a Scottsdale-based clinical psychologist and the founder and director of Technology Wellness Center, which provides online resources and expert support to parents. Her first book, Unplug: Raising Kids in a Technology Addicted World was published earlier this year. Dr. Lisa frequently speaks at schools and to parent groups on topics related to children and technology and what parents and educators need to know. She is also a regular guest on Dr. Drew's radio show and frequently interviewed by the media about technology and child safety. Dr. Lisa's most important job is mother to her daughter and son, both now in elementary school. To learn more about Dr. Lisa visit her website.