Our managedmoms.com team writer, Julie accompanied me to the new MD Skin Lounge in Scottsdale to try out the facial that celebrities like Madonna receive before her shows called the Intraceuticals Oxygen Facial. I have super sensitive skin so I was a bit worried about how my delicate facial skin would react to the treatment while Julie is an experienced spa treatment gal so she has tried a variety of facials and has experience with which ones work well.  So here is Julie's review first of the MD Skin Lounge Oxygen Facial followed by mine…
Julie says:
Walking into MD Skin Lounge in North Scottsdale is like walking into spa heaven.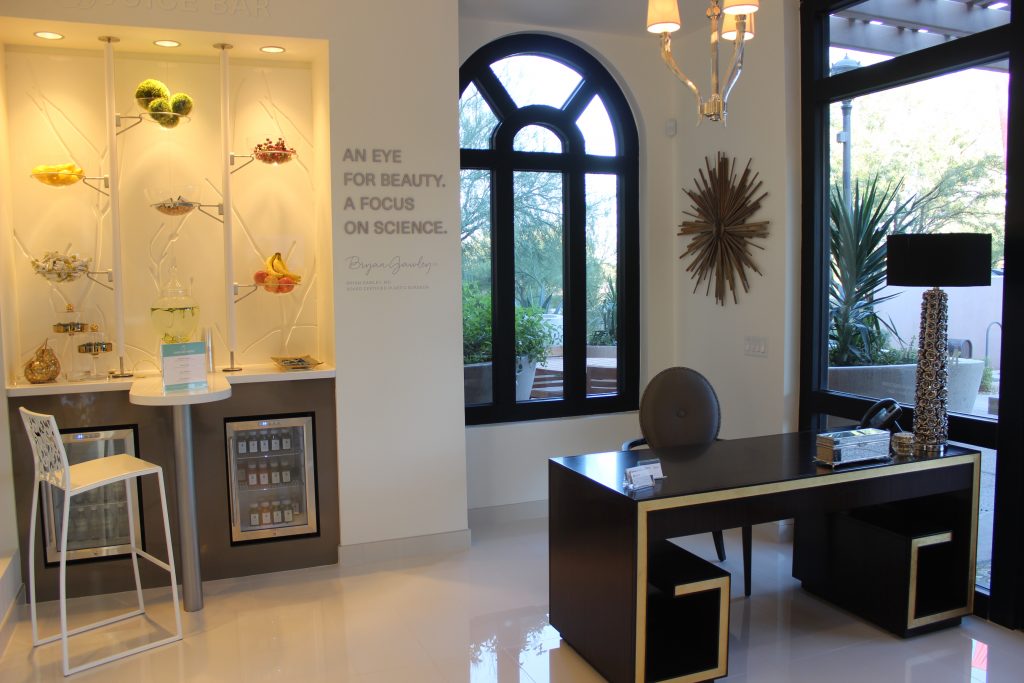 Pristine white, glass shelves with the best of the best in skincare products and plush gray chairs invite you in.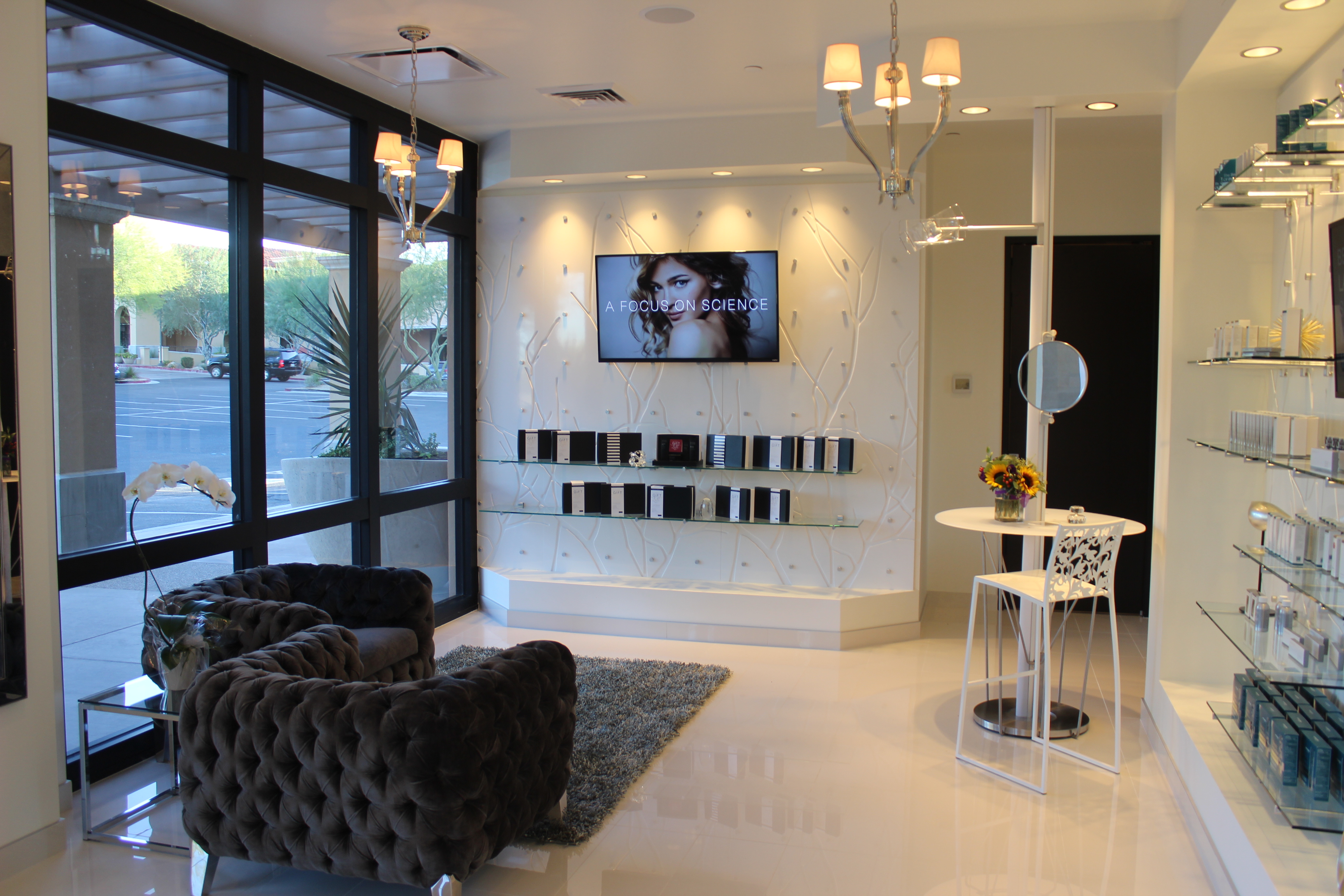 The receptionist was friendly and offered us one of their complimentary juices. I tried the watermelon hydration juice and loved it so much I'm going to look for a recipe to make one at home!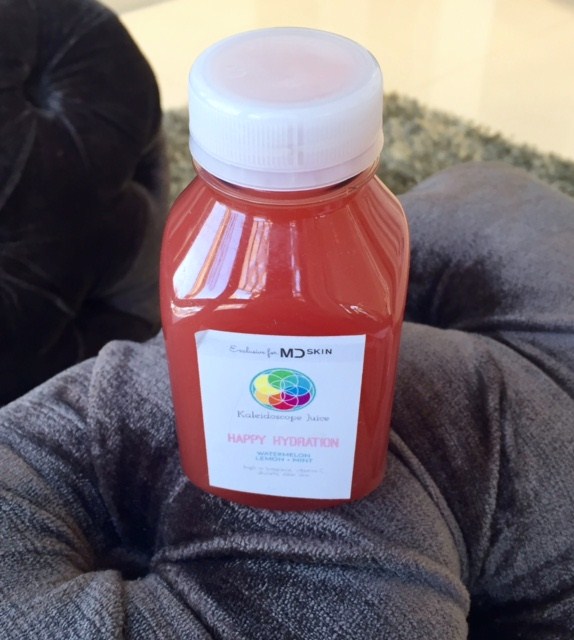 The treatment I received was an oxygen facial by Intraceuticals, a celebrity favorite before red carpet events. Now I see why! If I had the budget I'd have this treatment done weekly or buy a machine like Madonna has. My skin normally has a healthy glow. I use a professional lightening and brightening product by Skinmedica called Lytera so to notice a glow beyond that was impressive. I also noticed my pores had pretty much disappeared and my skin felt hydrated and healthy.
Receiving the treatment was relaxing as a pen delivers a cool mixture of Hyaluronic Acid, vitamins and peptides that brighten and firm the skin. Adding a blanket to keep you warm makes the experience that much more relaxing. Unlike with some procedures, there is no downtime and you walk out of there looking instantly radiant.
Since most of us don't have a pop star budget and can't afford our own machine, I would highly recommend this treatment before special events like weddings, graduation season, the holidays, your birthday or when your skin is looking dull and sluggish and you just want a pick me up.  Or if you really want to jump start your skincare routine, have a series of weekly facials and then do monthly maintenance as was suggested by another skincare professional.
Rachel's take:
Julie gave such a good description that I don't have to say much except to tell you that my super delicate skin did great!  While relaxing with the comfy spa blanket over me, the very skilled and very nice aesthetician did a fabulous job of applying the facial to my skin while also explaining the steps of the process.  I was ultra relaxed and my face responded beautifully with no redness, no reaction and instead a healthy glow with a face that felt and look refreshed, plump and rejuvenated.  I see why celebrities love this treatment!
This place also stocks quality top of the line professional skin care products for your every need.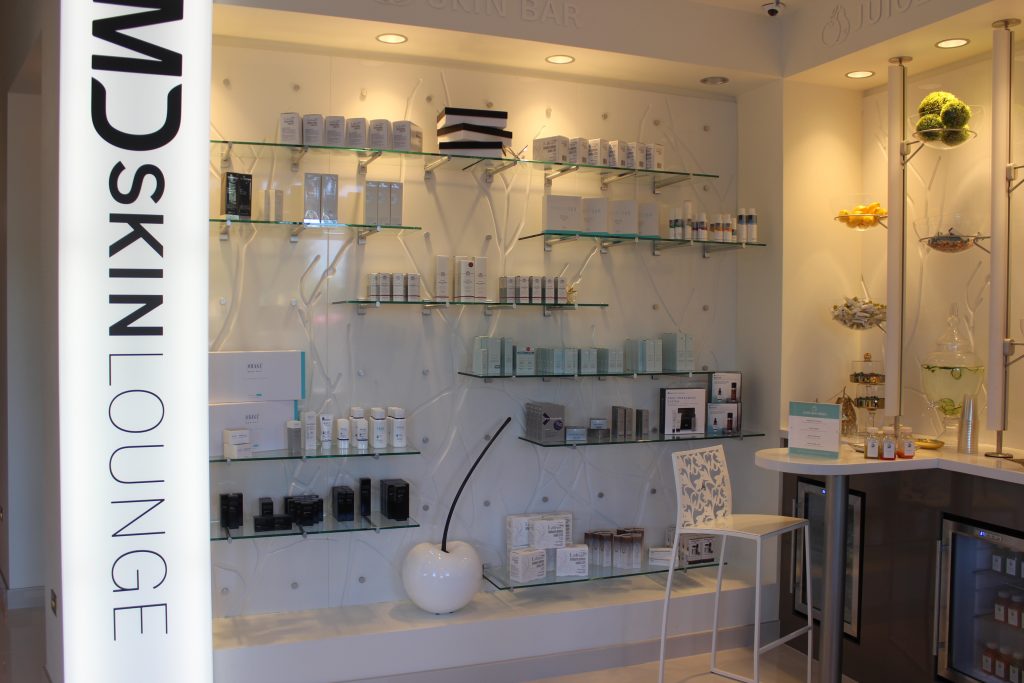 We were impressed with the selection and the quality offered at MD Skin Lounge.
Specials & Mother's Day Discounts!
Want to try this and other great treatments at MD Skin Lounge, too?  Great news!  To celebrate Mother's Day, MD Skin Lounge is offering a $20 bonus with the purchase of a $100 gift card for the entire month of May! They also are hosting a special Mini Peel event this Wednesday, May 4 where patients can receive a 30-minute peel for $50 (regularly $150). To book appointments, call 480.878.5213.
Both Julie and I highly recommend MD Skin Lounge for the Oxygen Facial and we are anxious to try other services at this very nice spa soon!  We were so relaxed from the minute we set foot into MD Skin Lounge until we left a few hours later.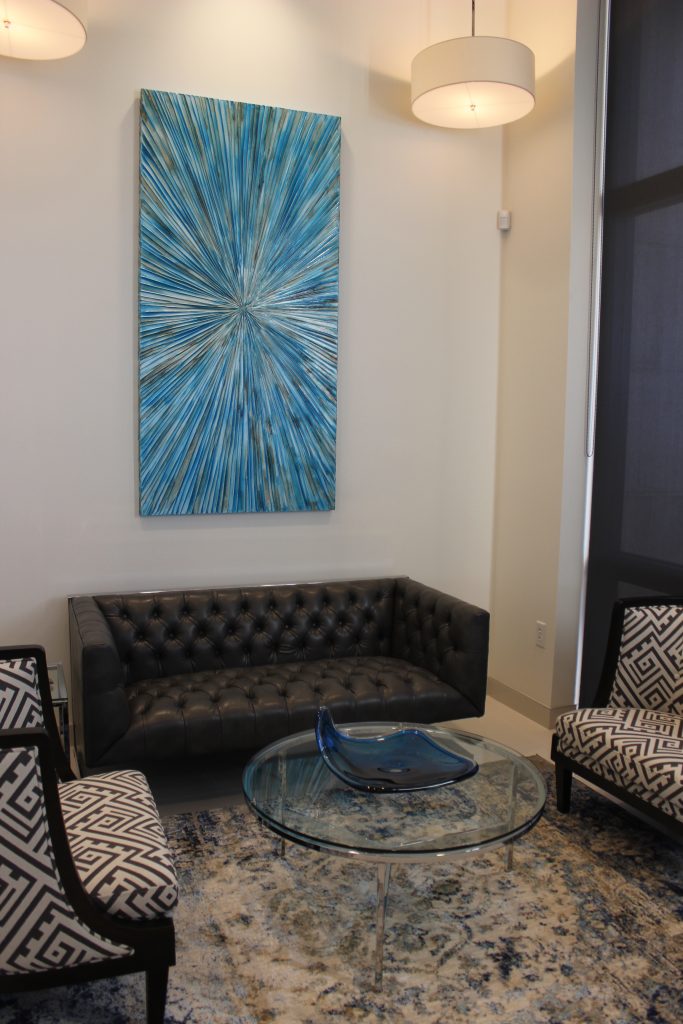 Busy women need to remember to take time out of hectic schedules to pamper and care for ourselves and this place does just that for us gals!  We can't wait to go back!  Give it a try!  Book a girls day and/or let your peeps know that this would make one terrific Mother's Day gift!
A big thank you to MD Skin Lounge for the trial facials for this review.  Our opinion about how much we truly loved our spa experience and the facial is 100% our own.