A lot of my friends are either trying to sell, rent or are considering making a move so when husband and wife realtor team, The Kay-Grant Group shared with me their top five tips for moving a home in the market, I was intrigued to share with my blog readers.  AND when they told me that are also holding a drawing for a $100 gift card to the delicious Fox Restaurant Group, I knew that you all would want to know about that, too.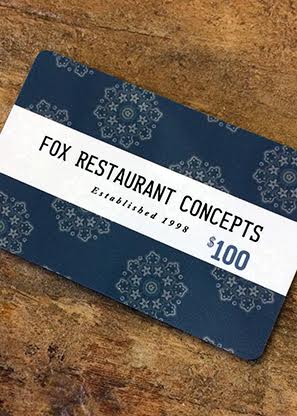 Fox has the most incredible restaurants like True Food, The Arrogant Butcher, Zinburger, Flower Child and more!  So read on for some expert ideas on how to get your home sold or rented and be sure to check out how to enter the drawing at the end of this article.
The Kay-Grant Group says:
5 Tips for Selling or Renting Your Home
With real estate prices on the rise and rental rates increasing, many homeowners around Phoenix, Scottsdale and the rest of The Valley are interested in either selling their home to purchase a new one, or continuing to build equity while renting their home to a tenant.
Purchasing a home as a primary residence and living in the home for a year or two is a great way to acquire a real estate portfolio.  Primary residences are afforded lower interest rates, lower down payments, and are easier to qualify for than mortgages originated for investment properties.  Primary residences can generally be acquired with just 5% down.
Whether you're planning on selling your home, or renting it, here are a few tips for getting the maximum return on your real estate investment:
Get out! – Have you ever toured homes with a real estate agent and walked into a home where the owner was eagerly there ready to tell you about all the great perks of owning this home? This experience is uncomfortable for the prospective buyer or renter.  As real estate agents, we see this happen much more frequently than we would like to.  The result is almost always the same: they hate the home.  Why might this be? Since the prospective buyers or renters feel uncomfortable openly discussing what they like and don't like about the home they feel uncomfortable in the home.  Nobody wants to buy or rent a home they associate with feelings of being uncomfortable.
If you're listing the home for sale the answer is simple, your agent should have the home on a lockbox and the home owner should never be present at a showing.  If your plan is to rent the home, you should highly consider hiring a real estate agent that will list the home as a rental.  This allows the home to be on a lockbox just as if you were selling it.  The fee for this in the Phoenix / Scottsdale metro area is generally nominal considering the benefits of having professionals show the home and the exposure your rental property will receive on MLS.
A little paint goes a long way – Having dingy looking paint makes a home feel dirty.  Whether you're wanting to rent or sell, you don't want people thinking of the place as dirty.  If your walls have flat paint and you have some extra paint hiding somewhere, a painter can often touch up specific areas, if the paint isn't flat they'll likely need to paint the whole wall.  Regardless, the return on investment to have someone paint is likely there.3.  Get clean – While you're likely great at cleaning, cleaning professionals just get things cleaner. Hire a cleaning professional to come and clean the home prior to having photos taken or showings scheduled.
Remove the clutter – The less stuff you have, the larger the home will feel and the more clean it will be portrayed as.  Clean out the closets, get rid of the extra figurines on the end tables, and pay extra attention to the kitchen counter.  The less items you have on the kitchen counter the larger the kitchen will feel.
If you're interested in selling or renting your home, The Kay-Grant Group can certainly assist in all ways imaginable.  We have a pool of resources to help you with all of the above items such as painters, contractors, professional cleaners, etc.  The Kay-Grant Group website has direct access to the MLS so you can search for all homes for sale in Arizona.
How to enter the contest for a chance to win the $100 restaurant gift card….
The Kay-Grant Group is also currently running a "Spring Into Summer" contest where they're giving away a $100 Fox Restaurant Concepts gift card which can be used at any of the Fox Restaurants.  Enter at The Kay-Grant Group Spring Into Summer Contest
About our guest writers: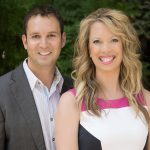 Geoff Lilienfeld and his wife, Andrea, are local real estate agents and the managing partners of The Kay-Grant Group; specializing in the Scottsdale and Phoenix metropolitan areas.  Geoff and Andrea are also real estate investors and eager to share strategy on profitable real estate investing.  
***The drawing for the Fox Restaurant $100 gift card is not done through Managedmoms.com.  It is done through the Kay-Grant group.  The drawing contest rules and explanation is located at the 
The Kay-Grant Group Spring Into Summer Contest
.***