Yesterday I saw this on Facebook and I agree that no one told me this….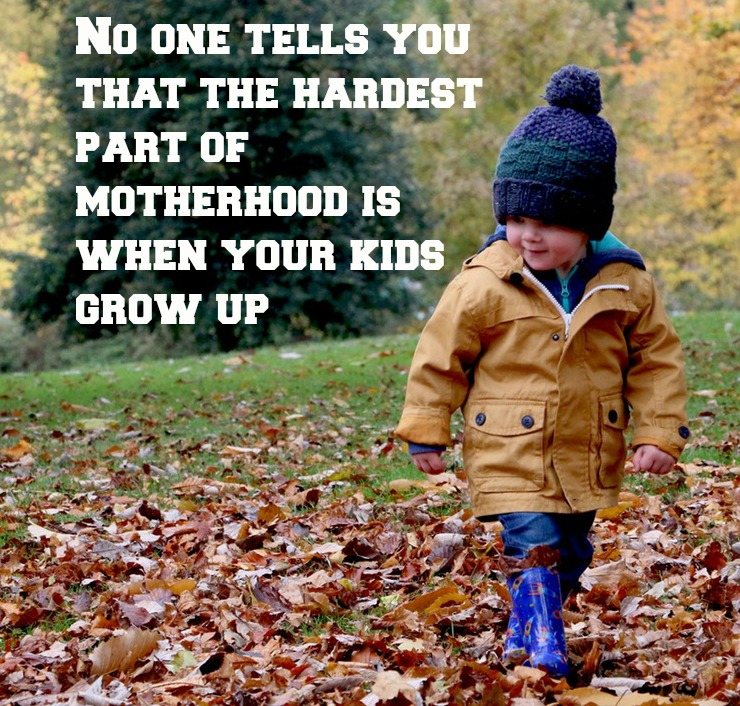 I hadn't heard this one before.  I am a rookie at this parenting an adult thing.  And so far it isn't so bad, but it is starting to feel like the hardest part.  Time and time again, during this parenting journey, I am repeatedly surprised by just how much changes with each new age and new stage.  Especially this one.  When a child turns 18.  Then graduates.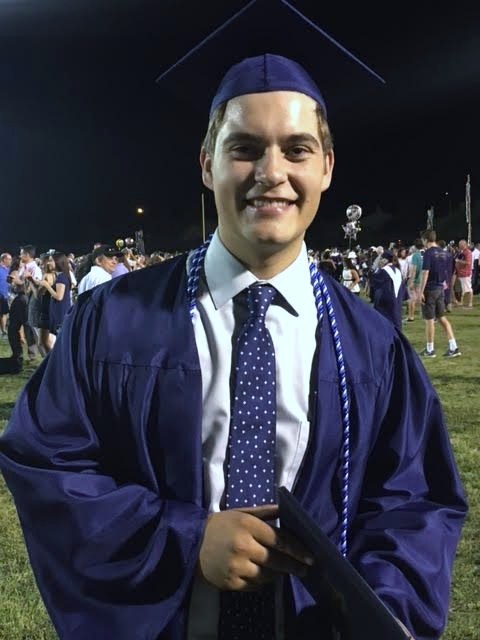 Then tells you that he has to add you to his college profile or no access will be granted to his ol' Mama!  SO MUCH CHANGES when they turn 18.  Like when his middle name wasn't read at the graduation ceremony because Mom was not asked how it should be read.  The 18-year-old decides that and he didn't realize that it would matter if he didn't write down his middle name.  Again the mom is cut out of the loop when 18 rolls around.  A lot actually.  It is a strange new normal to get used to!
Today I encountered another first.  Another milestone.
Today my first born little boy waved and smiled at his parents as he and his lovely girlfriend pulled off to drive away on a road trip.  Without me.  Without hubs.  This is not their very first road trip, but it is the first time they are hitting the highway without a parent chaperone.
After all he will be 19 soon.  After all he has proven to be a very responsible young man.  After all we spent $1,000 to make sure that his car is travel ready with brand new tires, a thorough trip check and several repairs that could have waited but not for us.  Not for our child who is taking his very first road trip on his own.
We footed the bill for that and he will pay for any and all travel expenses that he incurs this summer.  Today's trip is not the last one he will take before starting college later this summer.
And how cool is this?  He chose to travel 388 miles away to see his grandparents. Not to head to the beach.  Not to join friends on a big group trip.  But instead to see his beloved Grandma and Pop Pop.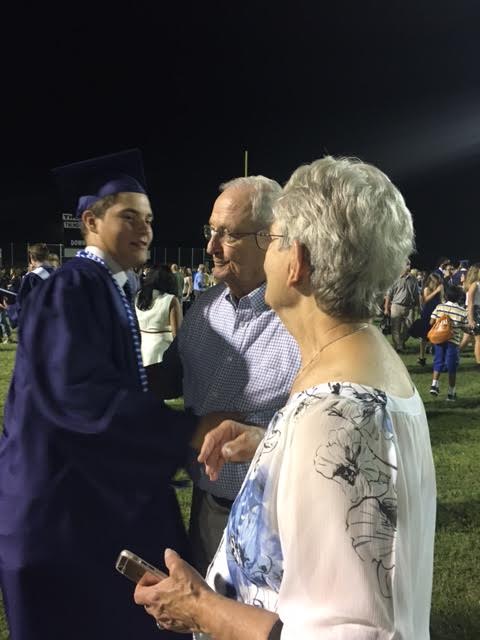 We couldn't say no to that.  They are pretty special and spectacular grandparents and seeing them last month for graduation left our son desiring a visit to their home.  Before college starts.  No we couldn't say no to that.  In fact, we love that.
This hard part about parenting a young adult is that it is time to say yes more.  To let go.  To trust.  To pray.  To hold your breath as you wait for the outcome to the new milestone they are venturing into for the first time without my watchful eye right over his shoulder.
My hubs may not admit that this stage is tugging at his heartstrings, too.  But I know the truth.  Because I find that I am saying yes to these adult requests quicker than he is agreeing to these milestones.  He does eventually agree to it with careful consideration.  Which is smart and I know…is also his own way of experiencing the difficulty of this new stage called parenting a young adult.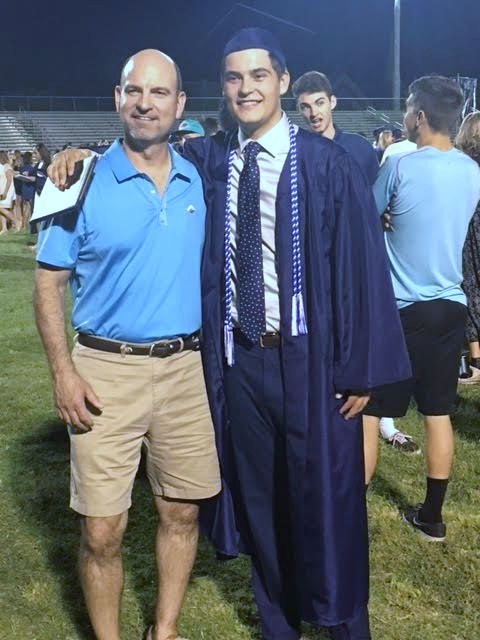 Again, like at birth, no instructions manual is provided!
So as they pulled away, I smiled and I waved.  I felt excitement for them.  I remembered my own first road trips at around age 19…maybe 20.  From Austin to Dallas.  From Dallas to Houston in my little 5 speed Toyota Tercel.  Without cell phones back in 1987 or was it 88?  No cell phones back then.
So we 2016 parents get the added comfort of a cell phone.  Thankful for that.  But it is still hard.
Now, like my Mom, so many times, I find myself tearing up at his departure.  I would observe her wipe away a tear as I waved and pulled off into my future.  As I waved and tucked my little ones in their car seats as we headed to the airport.  As I waved to her as she boarded her flight back home.  As I waved to her as her now teenage grandchildren hovered over their little grandmother to say goodbye.  Every time a tear. Followed by a few more but with a forced smile to happily see off her kids and grandkids. Grandmothers and mothers don't want to dampen their child's excitement, their journey, their crossing into the next big stage.  So they quickly and quietly wipe away their tears and wave excitedly as their offspring take off.
So here we go.  As I learn to parent my new young adult I am once again surprised to feel unexpected at-the-drop-of-a-hat return tears that I thought were done for a while now with the end of the bittersweet graduation season.  But no.  That is not the case.  More tears.  More milestones.  More moments.
Because no one told me that the hardest part of motherhood is when your kids grow up.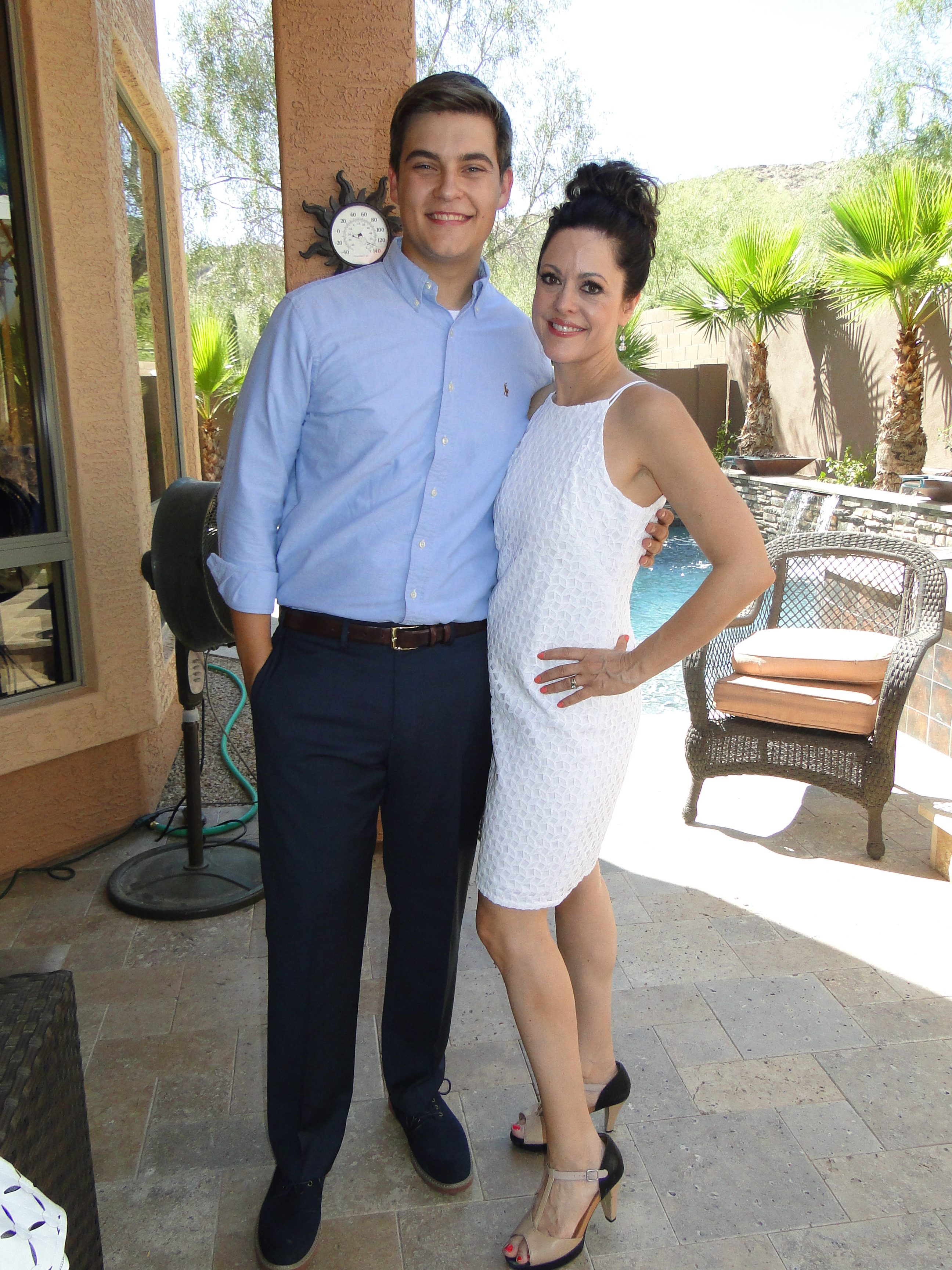 And a final note to those moms sending their kids off to the military or to a college far away….wow I've got it easy and it is still hard.  I pay tribute to you.  From one mom's heart to another, I honor you Mamas.