My Freebie Fridays will return in two weeks.  I am taking today off to instead share this…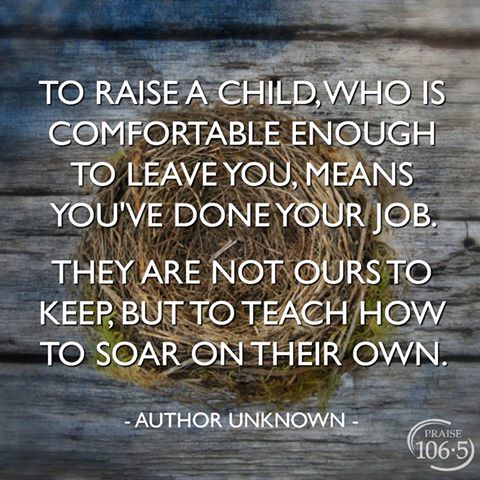 Seriously.  This popped up on my Facebook feed and it COULD NOT be more fitting!  It brought me to immediate tears and pals, I tell you and I promise you that I haven't cried this summer at all.  But last night I did and today when I saw this…well, I went ahead and let my happy tears flow.
Like the salt in our tears, the taste is bittersweet.
Next Friday I will also take Freebie Friday off because I will be off with my family moving our first born into his dorm room.
To all of my gal pals doing what I am doing right now…gently and lovingly booting one out of the nest…this is for you.
Soar little birds that belong to us collective parents!  Your parents worked hard to get you to this time.
Fly.  Soar.  Embrace.  Enjoy.  Take it all in!  Be safe!  Be smart.  Know how loved you are as you fly away.
You are supported by our spirit and our hearts as you fly high to find your way.
And I love you, my fellow Mamas out there going through this.
Love you girls!  And the Dads, too.
And I love those little birdies of ours.