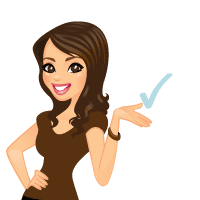 As I stood in the sunlight last year squinting while I looked down at the instructions on the vitamin bottle, my daughter asked me what in the world was I doing and did I need help reading something.  Yes indeed I did but I wasn't ready to mess with learning about and shopping for reading glasses.  A few days later while out to dinner with pals, I was annoyed by the nice candlelit atmosphere and quickly turned the flashlight on my cell phone to read the menu.  OK time to get the readers I had to admit!
Being in my late 40s, this is pretty typical for a lot of us, so when our host on the morning show I work on asked me to do a little research on readers, I agreed that this is a good idea. And because I hadn't done the research before I bought my first pair (I chose only on the snazzy factor!) I was wearing the wrong strength which wasn't good for my eyes.  So be sure to read on to learn how to quickly and easily take a visual test to determine which strength is needed and where to find cute styles for less.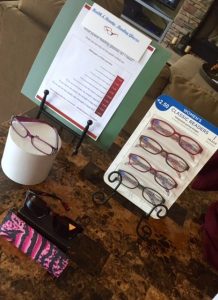 Check out a great website called Readers.com because the site has a handy simple one sheet guide that quickly and easily helps you determine which strength is needed for your reading glasses purchase.
With the strength number ranging from +1.00 to +3.25, with lots of numbers in between, it is useful to know the exact strength needed before buying the glasses.  After I took the 2 second quiz, I now know that I need a +1.50 strength.
Once the strength is determined, it is time for the fun part…shopping for a stylish pair.  Readers come in very basic styles or fun and trendy looks, too.  I even found this stylish pair called The Topez Sun Reader on Readers.com that double as sun glasses with 99% UVA/UVB sun protection so no one will even know that my shades are readers.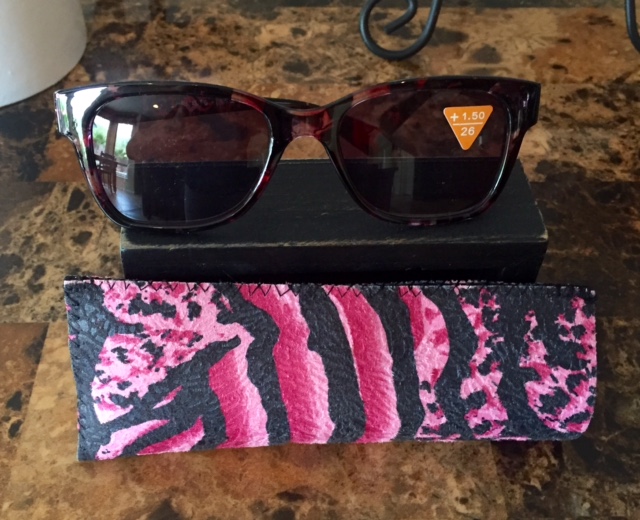 I paid $21.95 for mine and readers.com shipped them to me.  The only disadvantage of buying readers online is that I couldn't try them on first, but I was happy with my purchase.  They have a wide selection of reading glasses for everyone with a good variety of the readers sunglasses, too.  Readers.com even has a celebrity page that shows stars wearing stylish readers.  Similar styles can be purchased on the site.
When it comes to economical shopping for reading glasses, consider buying in bulk from Sam's Club or Costco.  Since I can get four pairs for $15.88 at Sam's Club, that is a good value.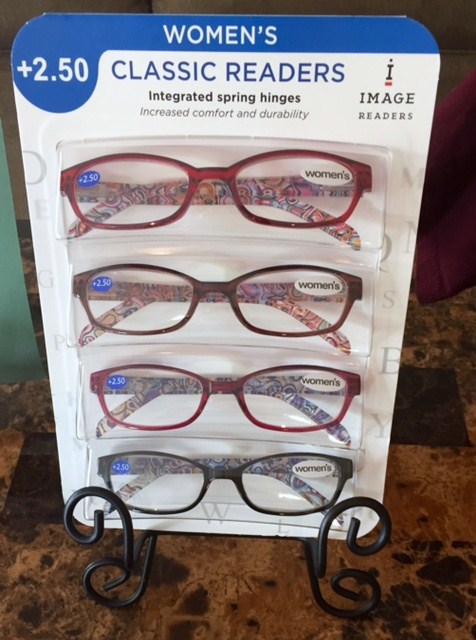 And with my oldest kid in college now, we are on a pretty tight budget these days.  The styles aren't as trendy as what is offered at readers.com but you will pay more for the stylish ones.
I also found some fabulous readers at Urbayn gift stores. This pair below cost me $20 and Urbayn had fancier glasses for $35 and some even that cost as much as $70.  I am happy with my $20 pair below. 

Urbayn has two hip locations in Scottsdale and in Chandler.  Other sites like overstock.com have some good looking ones with mid range prices.
So figure out your reading glasses strength and have fun shopping.  Do get them if you need them so you stop straining your eyes, which also enhances wrinkles, too.  You and your eyes will be glad that you finally gave in to your need for readers!