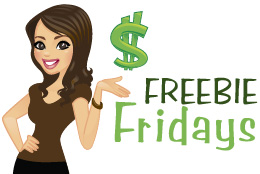 So who is today's winner??  So what did our winner win?  Keep on reading!!  And remember if you are a subscriber, then you are automatically entered in our weekly drawing for great prizes that include beauty items, cookware,  jewelry and more!  Lots of cool stuff!
Now, let's announce this week's lucky winner….
Cassie Tolman from Phoenix, AZ!!!!
Cassie won a beautiful set of fine body oil from a local company called BadLotion.  

BadLotion is proudly owned by Ahwatukee resident, Jenny and these oils are her true passion.  Her collection of fine unrefined carrier oils come in beautiful 100% recycled glass bottles so her line is also earth friendly.  We give a thumbs up to that!
Cassie receives the BadLotion Jojoba Oil.  This beautiful oil is an honorary carrier oil on BadLotion's menu. This beloved moisturizer and skin softener has two actions on skin – it stays on the surface but also permeates. The barrier it creates is partially porous letting the skin breathe. Effective in moisturizing, protecting and smoothing (thereby loved and used frequently) because of its skin-similar composition. Cassie will love it!
But that's not all because BadLotion is also giving Cassie the Amaranth Grain oil! This oil is gaining notice in the skin care world as it is nutrient dense and emollient being quite high in Lysine and Squalene. Lysine is a building block of protein, and Squalene provides emollience and antioxidant effects.  Like other oils, it can be used alone but by pairing it with another oil or two its benefits can be spread out.
BadLotion is so worth checking out because in addition to the healthy oils offered, a valuable education on the benefits of oils can also be obtained on this cool site.  Be sure to check out BadLotion!
Thank you Jenny for sharing these items for our winner to receive this week.

Congrats to Cassie and thank you so much to subscribing to this blog.  We appreciate it.
And again a huge thanks to Jenny with BadLotion for supplying such nice prizes.  Be sure to check out her lovely oils that can be ordered online at this link.
And we will have more great prizes next week, so stay tuned for that and become a subscriber to be automatically entered into the weekly drawing that we do through random.org!
HOW TO ENTER NEXT WEEK'S FREEBIE FRIDAY…
If you are not a subscriber, subscribe now at www.managedmoms.com.  Simply subscribe to the website by filling out the area in the right hand column that says "subscribe to managedmoms.com."  Being a subscriber means that you simply get a notification email each time we run a recipe, article, beauty tip, coupon and more.  We don't share your email address with anyone and you are automatically entered into the weekly Freebie Friday drawing for your chance to win a cool prize every Friday.  It is that easy!