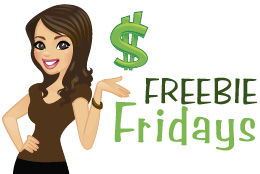 So who is today's winner??  So what did our winner win?  Keep on reading!!  And remember if you are a subscriber, then you are automatically entered in our weekly drawing for great prizes that include beauty items, cookware,  jewelry and more!  Lots of cool stuff!
Now, let's announce this week's lucky winner….
This week's Freebie Friday winner is:
Mayme Hausman from Sunbury, OH!!! 
Mayme won some very nice items from the cool free product trial website, PinchMe.com.   Look at what Mayme gets…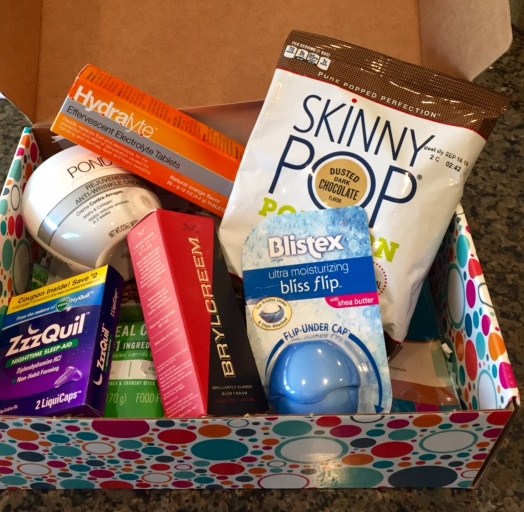 She gets a bag of yummy Skinny Pop, a moisturizing lip balm, Ponds face cream and more.  And her dog receives some treats, too!  

Congrats to Mayme and thank you so much to subscribing to this blog.  We appreciate it!
If you want to learn more about the cool website that provides free stuff to try and review (where this cool box came from), visit PinchMe!
And we will have more great prizes next week, so stay tuned for that and become a subscriber to be automatically entered into the weekly drawing that we do through random.org!
HOW TO ENTER NEXT WEEK'S FREEBIE FRIDAY…
If you are not a subscriber, subscribe now at www.managedmoms.com.  Simply subscribe to the website by filling out the area in the right hand column that says "subscribe to managedmoms.com."  Being a subscriber means that you simply get a notification email each time we run a recipe, article, beauty tip, coupon and more.  We don't share your email address with anyone and you are automatically entered into the weekly Freebie Friday drawing for your chance to win a cool prize every Friday.  It is that easy!
Managedmoms.com thanks PinchMe for the cool box filled with cool stuff that we gave to today's winner.