Every October I put together this blog post about pretty in pink merchandise that gives back to Breast Cancer Awareness Month.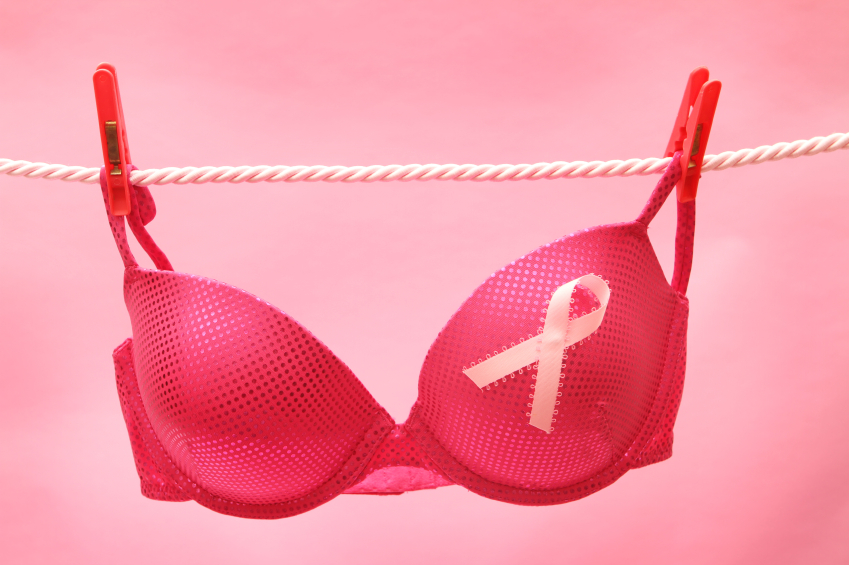 Oh how I long for the day when BCA month no longer exists.  But until that amazing day arrives, here is my annual article with BCA pink products that give back.  Consider these pretty pink items for your holiday shopping.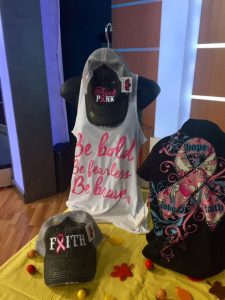 To all of my friends battling breast cancer, I send you a big hug, prayers and love.  And to all of us, consider thinking pink as you dive into your holiday shopping.  Here are some terrific items that all give back to BCA.  

Let's start with one handsome pink product for the guys!
For the Guys:
*Mission Belt ($39.95 at Mission Belt website) – A pink belt for the guys that supports BCA!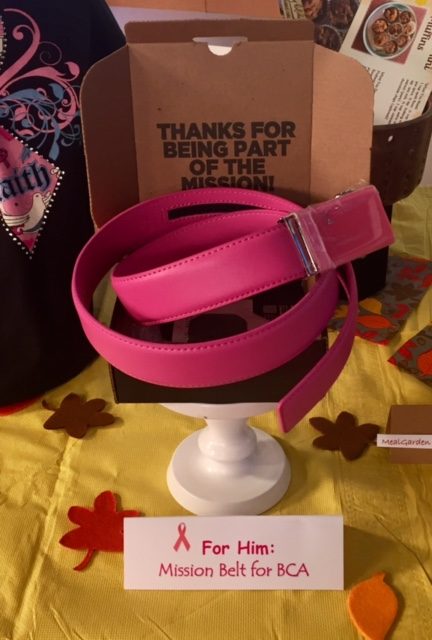 Love this!  This stylish, unique and revolutionary no-holes leather belt for men looks great (because men can wear pink, too) and gives back. For all sales of the Mission Belt Pink Collection (also includes white belts and pink buckle) during October, Mission Belt will donate one dollar to the Keep A Breast Foundation.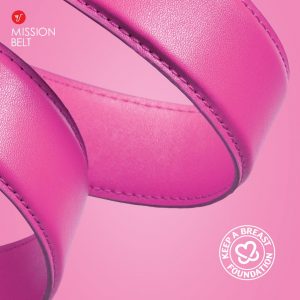 Be sure to check out Mission Belt to see the pink belt and all of the handsome and colorful belts that are available.  And in fact, all sales of the entire Mission Belts inventory give one dollar back to a variety of organizations that help those living in hunger and poverty across the world.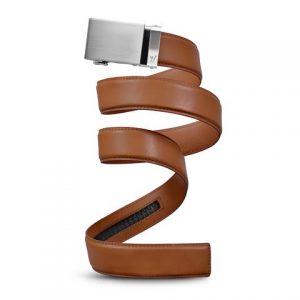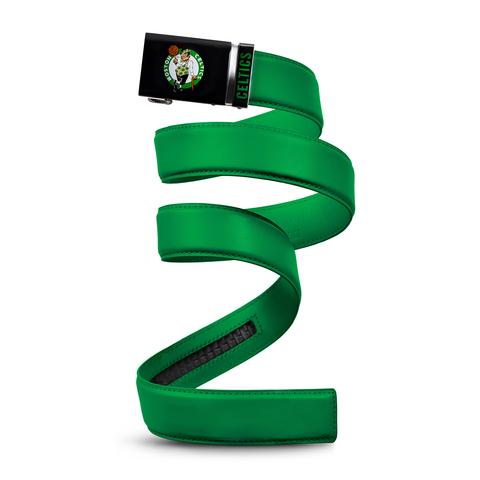 So this company gives back all year long including to BCA month in October.  Such a cool company!
For the Gals:
*Katydid Faith & Think Pink Ball Caps ($20 at Teresa's Creative Gifts…purchase link below) — These stylish, comfy and cool hats are cute on and $1 dollar is donated to BCA with every purchase.  Several other styles are also available.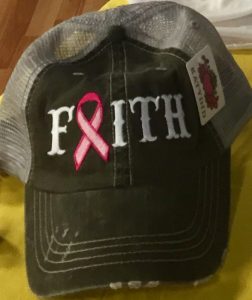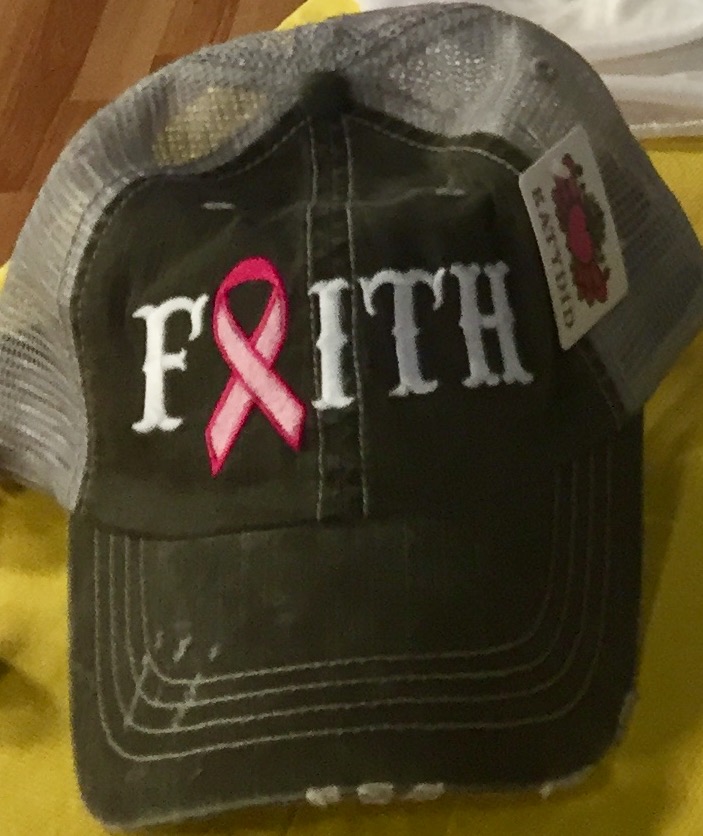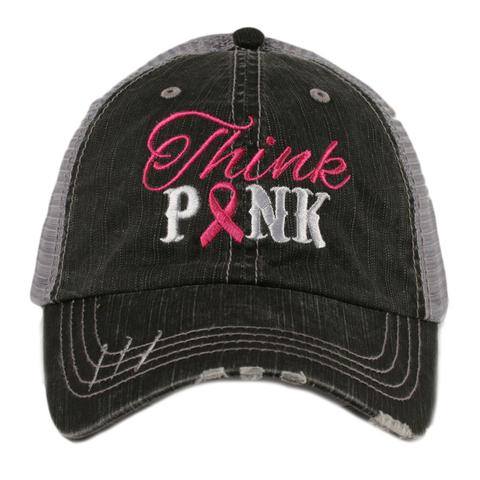 Buy at https://www.facebook.com/photo.php?fbid=1262001463850423&set=a.557069747676935.1073741827.100001217445791&type=3&theater.
*Katydid stylish BCA tees ($22 – $26 at Teresa's Creative Gifts…purchase link below) –  Several cute and super stylish t-shirts by Katydid are sold at the local online gift boutique, Teresa's Creative Gifts.  One is a white sports style tank top that says, "Be Bold, Be Fearless, Be Brave" and another vee neck short sleeve black t-shirt sports a cool hot pink and blue logo on both the front and back that say, "Hope, Love, Faith".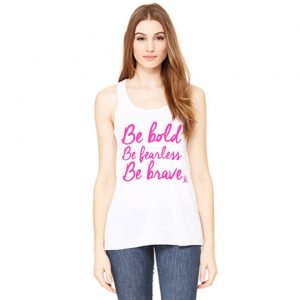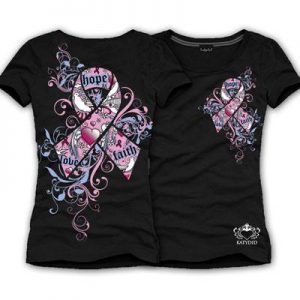 $1 from each sale goes back to support BCA month.  Good stuff.  The link to purchase is here….. https://www.facebook.com/photo.php?fbid=1268051559912080&set=pcb.1268053159911920&type=3&theater
And the pink and white one is here….
https://www.facebook.com/photo.php?fbid=1268048753245694&set=pcb.1268049929912243&type=3&theater
I have to give a big shout out to Teresa's Creative Gifts because every year she offers a big variety of BCA items to help others.  Plus her online Facebook gift website is full of unique gift ideas that are fun to give all year round!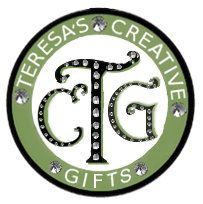 *Fry's – Fry's grocery stores display a good selection of BCA items faithfully every year come October.  Be sure to check your local Fry's grocery store for super comfy socks that are called Knock the Socks off Breast Cancer ($4.99 for 3 pairs).  50% of the sales of these socks are donated to Breast Cancer Research. Pretty head bands by West Coast Novelty ($4.79 each) are also available and a minimum of $65,000 goes to the Breast Cancer Research Foundation regardless of sales.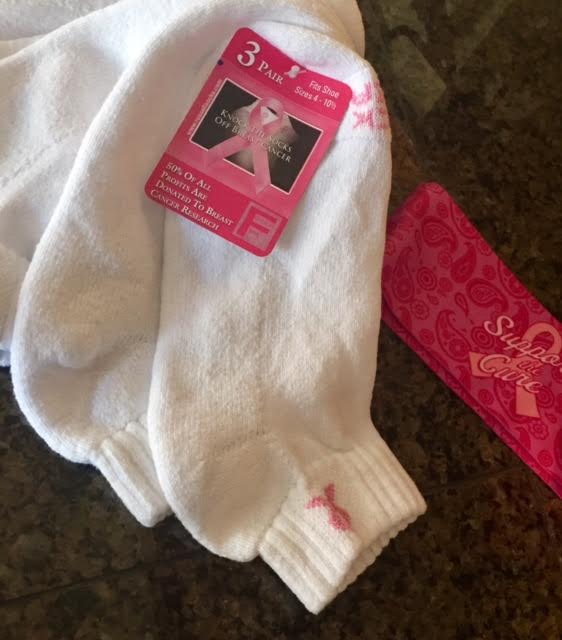 Very cool.  So check out and purchase some of the products above and/or shop pink all month long at a large variety of retailers, both in stores and online.  This is a great way to get some holiday shopping done while supporting a cause, that I know, is near and dear to many of our hearts.
And this article, as it does every year, honors my beautiful late Aunt Betty (my daughter's middle name is named after my Auntie Betty).  She is SO missed.