Who has fallen for Fall?  I sure have with cooler temperatures, a return to long sleeves, everything pumpkin, Halloween and yummy autumn sangria!  Check out these two festive and fun Halloween wines and a tasty autumn sangria recipe that will have your October guests asking for seconds!
First let's talk wine!  I cheered out loud when my box of sample Hob Nob Wicked Wines arrived!  Get yours at Total Wine & More locations for only $11.99 a yummy bottle.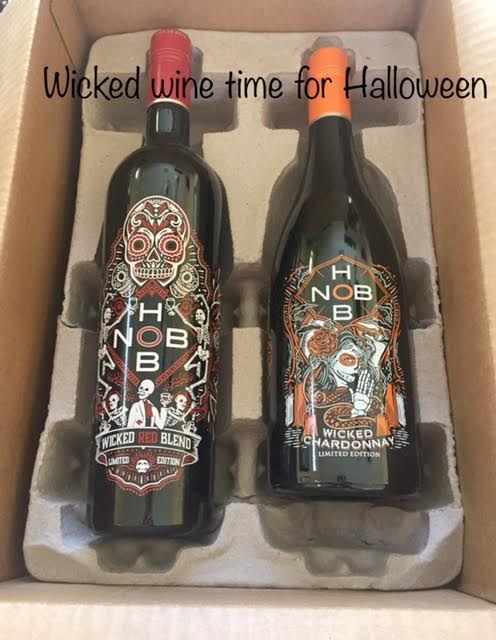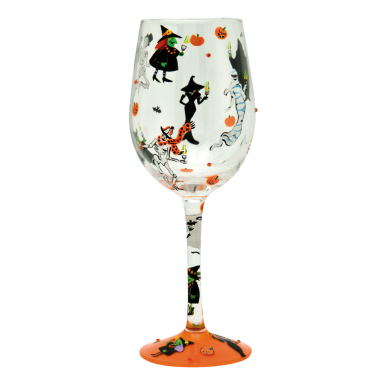 Can't wait to pour a little of that wine into my festive glass!
The Hob Nob Chardonnay is a nice blend of almond, hazelnut and honey and has a crisp Granny Smith apple flavor that pairs perfectly with blackened salmon and calamari.
The Wicked Red Blend by Hob Nob is a satisfying combination of Merlot, Cabernet Sauvignon, Pinot Noir, Syrah and Grenache.  Delicious grapes that make up this ravishing red blend come from the beautiful region of Langeudoc, which is south of France. Oak aged for 8 weeks, this wine has tasty developed tannins and structure.
And how about a refreshing and festive recipe for Autumn Sangria that incorporates the Hob Nob Wicked Chardonnay!  I'm in!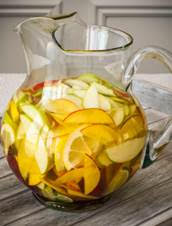 Can't wait to make this!  You can make it too, because here is the recipe my friends….
Autumn Sangria
(15 servings)
2 bottles HobNob Chardonnay
1 cup vanilla vodka
3/4 cup sugar
2 cups apple cider
1/4 tsp pumpkin pie spice
2 apples
2 pears
1 orange
Directions:
Combine vodka, sugar, apple cider and pumpkin pie spice in a large pitcher and stir until sugar is completely dissolved.  Chop fruit (apples, pears, orange), add to mix and marinate overnight.  Add chilled Chardonnay. Serve over ice.
So cheers to Fall!  Cheers to Halloween!  And cheers to you, my loyal readers.  Happy Autumn all!