Sometimes it's what's behind the mask that gets attention.  I love sharing cool ideas that I see other moms brainstorm.  I saw just that this morning in my Sunday school class.  One of my students was very excited to show me her Tweety Bird mask that her mother crafted for her. I love the front of the mask.  Very cute!  Now check out the smart idea that is behind the mask.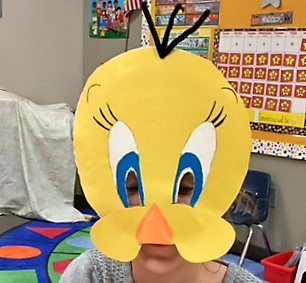 That really got my attention.  How clever is this?! I would have never thought of this great idea.  She used an old pair of sunglasses to secure the mask to her daughter's face.  This is much better than flimsy string that can break or an elastic band that can snap back and sting.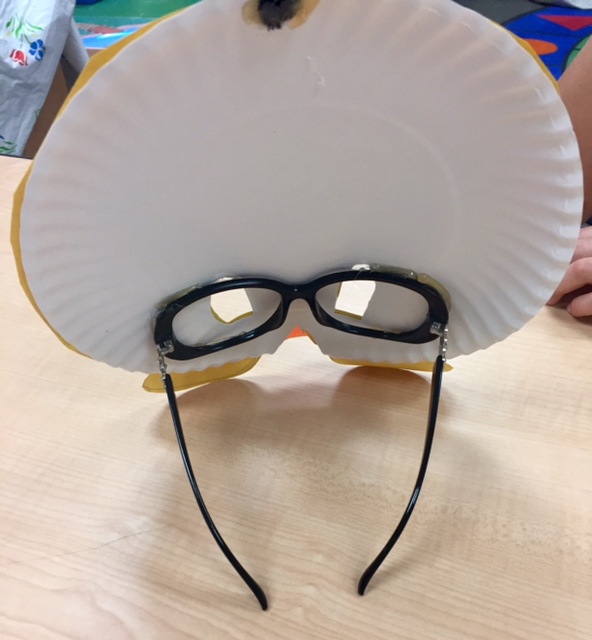 The old sunglasses, with the lens removed, fit the mask perfectly and it stays on snug.  I tried it on and it is lightweight and comfortable.  Plus the mask, constructed with a paper plate, is inexpensive and easy to make. I asked Lisa, my mom friend, if I could share this idea on my blog.  I think it is so clever.  So if you need a last minute costume idea, make a mask of your choice and secure it on the face with an old pair of sunglasses. So smart!
Happy Halloween out there.  Be safe!