As the countdown to Christmas races on, how about a little holiday gift help with a week's worth of drawings this week?  Sound good?  Every day we will do a drawing to give away a fun item! Keep the prize for yourself or give as a gift and check one more person off the list! Today is for the kids!  I LOVE this item.  So fun, safe and a terrific New Year's Eve idea for the kiddos!  I showed this in my 3TV morning show segment last week.  It is called the Goodie Gusher and this fun activity/toy is an easy-to-fill, safe-alternative to a piñata and it's reusable!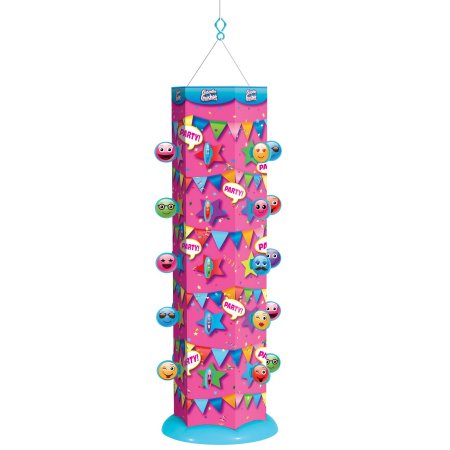 Here's how it works: fill the Goodie Gusher with candy and prizes, hang it up, kids (or parents) take turns trying to pull the magic key, once the magic key is pulled, the Goodie Gusher will release a wide shower of party treats! This mom inspired, dad invented fun party game will make sure kids have fun without the fear of getting hit with a stick or bat playing piñata, and you can use it indoors. Available at Walmart, www.goodiegusher.com.  And today we are giving one away and it comes with the candy, too!
Want a chance to win this?  Simply email your entry to [email protected]  We will do the drawing on Friday and announce the winner then, too. Every day this week we will have another fun drawing with all kinds of prizes for the different people on your list.  Now email us right away for your chance to win today's prize, a fun one for kids!
Rules:  All entries must be emailed to [email protected] by this Thursday, December 15th by midnight, Arizona time. In the email, please list your name, which prize you are putting your name in for (since we are doing a daily drawing this week) and the address you want the prize mailed to if you are the winner.
Good luck!!  And Happy Holidays from managedmoms.com!