Welcome to Day 2 of our daily giveaway drawings!  Today is a chance to win a prize that is great for a teacher gift.  Also be sure when entering the drawing, that you let me know which prize you want to be in the drawing for since we are doing a daily drawing with different prizes.  You can enter all of them or some of them, whichever prize you are interested in trying to win.  Just let me know. In fact, we will do this drawing today and announce our winner tomorrow, so our winner has time to receive this prize to give to a favorite teacher before holiday break begins.  So if you want a chance to win today's prize, please enter right away.  How cool is this for a teacher…a pretty and fun sterling silver with a pewter overlay numbers necklace, along with two giant real working pencils!!  I think both the teacher and the students will like this set!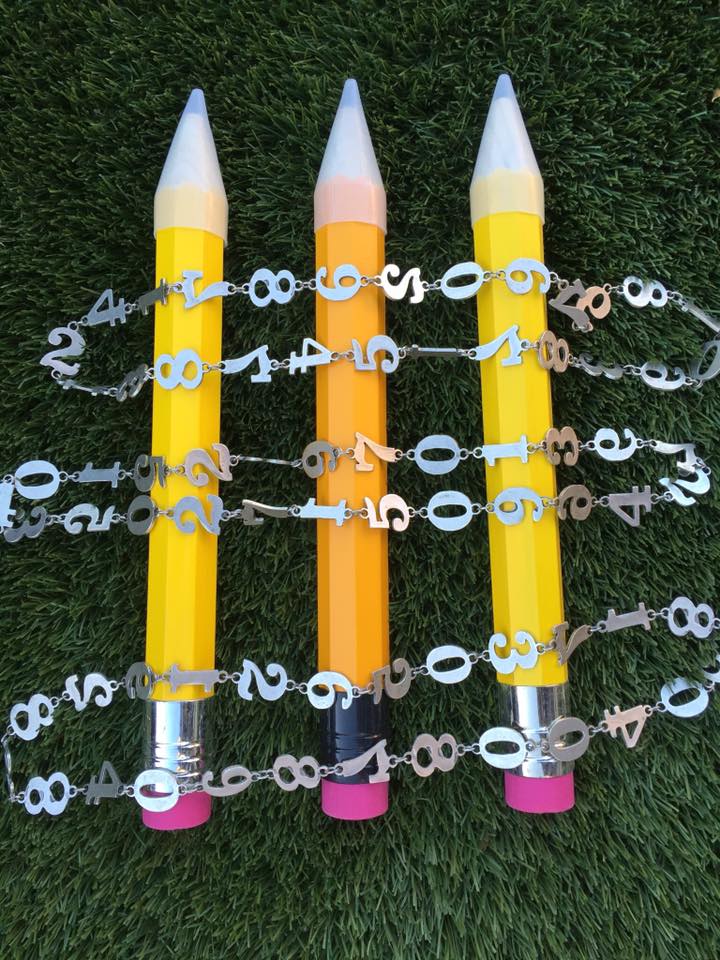 My favorite online gift boutique, Teresa's Creative Gifts, sells the set (one free pencil with purchase of necklace) for $24, so if you don't win, you can still purchase this unique teacher gift set. Plus, it comes with a free fun oversized real working pencil.  Teresa's Creative Gifts also sells the oversized giant pencils in sets of 3 for $24 or $10 each or wholesale at $60 for 12 pencils.  Link to buy is here or email your order to teresascreativegifts@gmail.com.
So enter this one today by emailing your entry to Rachel@managedmoms.com.  Please include your name and mailing address so we can get your prize to you ASAP if you are the lucky winner.  Good luck and stay tuned for another cool giveaway drawing tomorrow (drawings all done through random.org).  Happy Holiday fun!