With my daughter playing the Queen of Hearts, I knew I would enjoy Valley Youth Theatre's (VYT) Alice in Wonderland production and I did…but I also thoroughly enjoyed every actor on that stage.  The entire cast shines and provides the house with laughs and wonderment as Alice's journey progresses through that special place of imagination called Wonderland.  Fun for kids and a reminder for adults to cherish childhood and to embrace the wide-eyed imagination that the children in our life possess, that sadly, disappears as one grows up.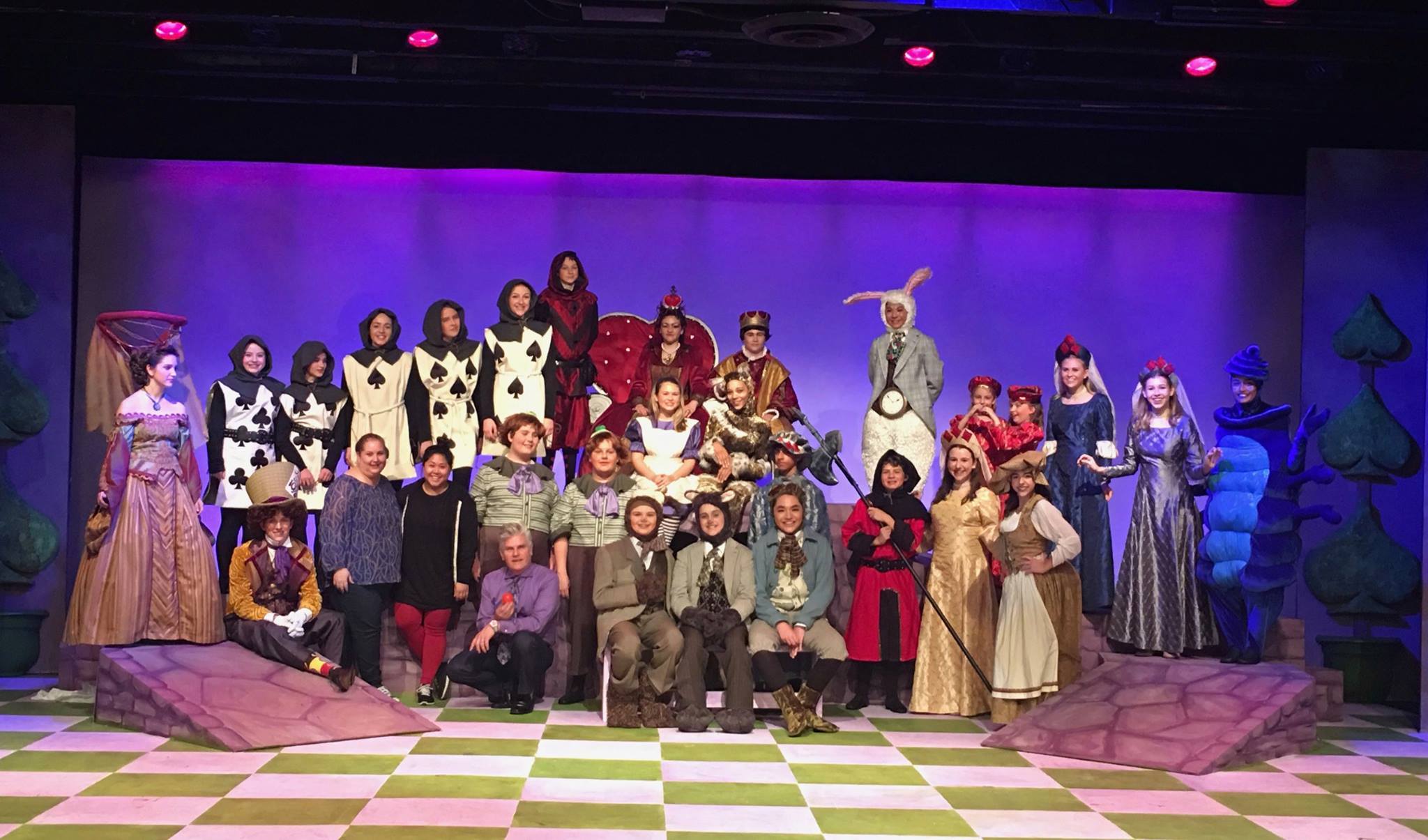 The high energy, expressive and very talented cast is comprised of kids and teens of all ages.  Each actor has an absolute blast taking the audience along with Alice through Wonderland.  A bright set, fun props and plenty of twists and turns with clever lines that get laughs, VYT doesn't mess around.  This theatre is very professional and respected with famed and successful alumni like Emma Stone and Jordin Sparks.
With close to 20 shows still left to perform, the seats are going fast.  So much so, that VYT extended the show through the first weekend of March.  Below is a 30 second promo clip….
This super talented, hard-working cast has been rehearsing for three months and opened last weekend to sold out audiences.  Such a thrill!  Director Sandi Carll has a cast that has worked hard for her, loves her and celebrates her directing talent and the classic story of Alice in Wonderland with their spot on performances.
On Thursdays, the team comes together to perform for schoolchildren, who have studied the Alice in Wonderland classic story and then come to VYT on an educational field trip to see the characters come to life on stage.  How refreshing to get kids off electronic devices and out of the classroom to a live theatre experience.  Great idea, VYT!
After each show, the cast comes out in costume to meet and greet the audience.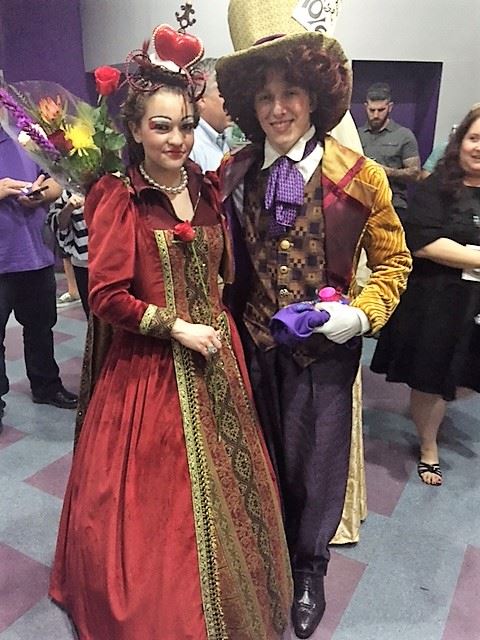 Children especially love posing for pictures and having the cast members sign their program. And those incredible costumes, designed by the uber talented Karol Cooper, are spectacular to see up close!  VYT longtime producing artistic director, Bobb Cooper runs a children's theatre with a team that is a well oiled machine and behave and work together like a close knit family.
I got to experience this first-hand after I volunteered all weekend.  Kids that are cast pay nothing to be in the production as parents and family are simply asked to volunteer instead. A brilliant formula that saves families money and creates a cohesive cast with all involved. I helped to sew costumes along with my son's sweet girlfriend, who volunteered with me, and my hubs participated in building sets.  This experience has been a special one for us and our teen daughter to bond, which isn't always easy with busy teenagers.  And that has been yet another wonderful perk of this production and overall experience. 

VYT's downtown Phoenix location makes for a nice afternoon out with family and friends with many delicious restaurants nearby, too.  Shows run every weekend through March 5th at noon and 3pm on Saturdays and Sundays.  For tickets, click here. 
Yes, I am a bit biased since my daughter is having the time of her life yelling "off with their heads"….but all who have come so far tell me (both strangers and friends) that the entire show is so well done and very entertaining from start to finish.  So join us in Wonderland.  Get your tickets and don't be late or off with your heads it will be!