In a little under three days time, my daughter and I made the most of our quick trip to LA a few weeks ago. We exeperienced Hollywood as well as a few other super cool LA activities.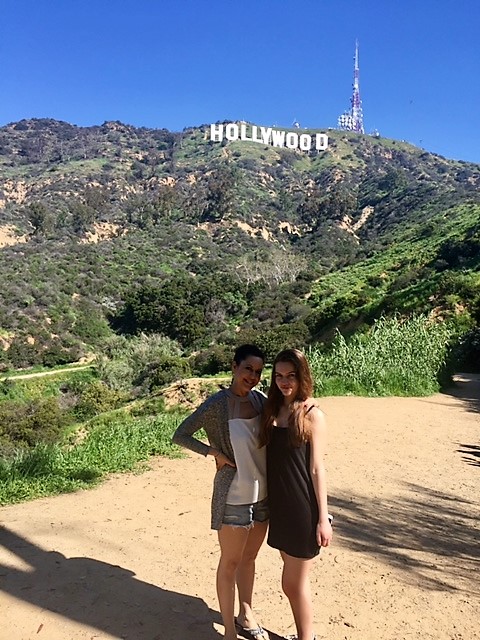 As her spring break wound down, we snuck over to Cali for a walking UCLA college tour (more on that coming in a future blog post) and a 3-day getaway.  Since we didn't have a lot of time, we did some cool stuff that we recommend for your next visit to Los Angeles.  I will soon post that, but first where did we stay?  A place that we fell in love with called The London.  Located in West Hollywood, right off the famous Sunset Strip, this was the perfect property for us to accomplish our visit objectives and rest and lounge in style during our downtime.  Check it out with this short video and see pictures with more details below the video in this fun travel blog article.  I love travel blogging, so watch the quick video, read on and then start planning your Cali travel. 

Our absolute favorite feature of the London Hotel is the hip pool area that is located on the rooftop.  We just love this feature and the pictures show that for sure.  Take a look…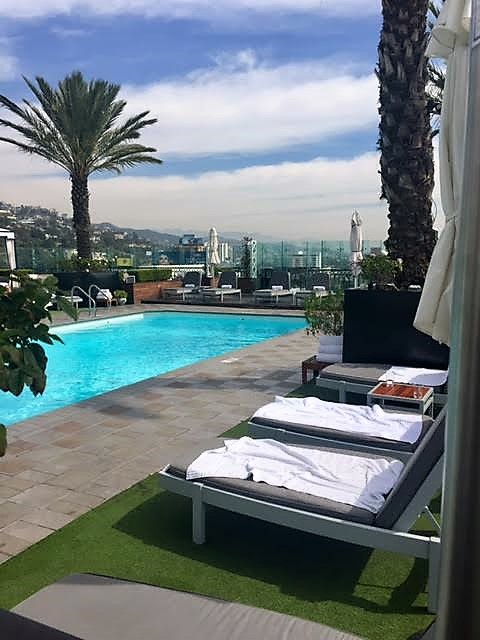 And the view from the panoramic rooftop gave us time to look, reflect and relax before we jumped into our busy day of activities in LA.  Hotel guests can also dine on the rooftop with full food service, too.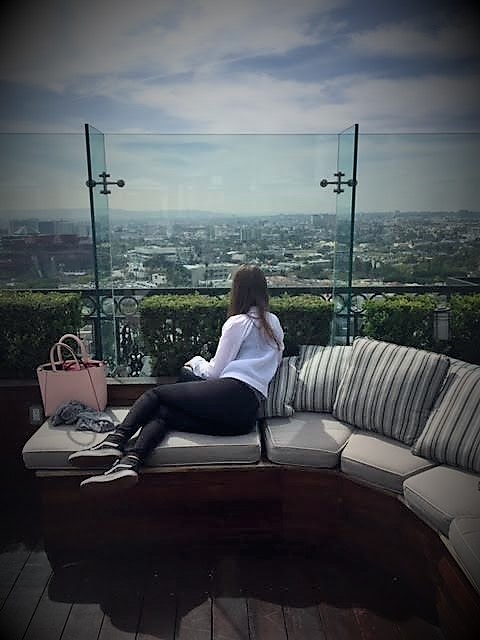 The hotel food was scrumptious with lots of healthy menu options as well.  We wouldn't expect anything less from California. We always love dining in the Southern California.  Fresh food galore!
We also loved our room.  All units at the London Hotel are suite style.  These pictures are not of our actual room (simply because I forgot to take pics!), but these shots from the hotel website look almost identical to the room we stayed in.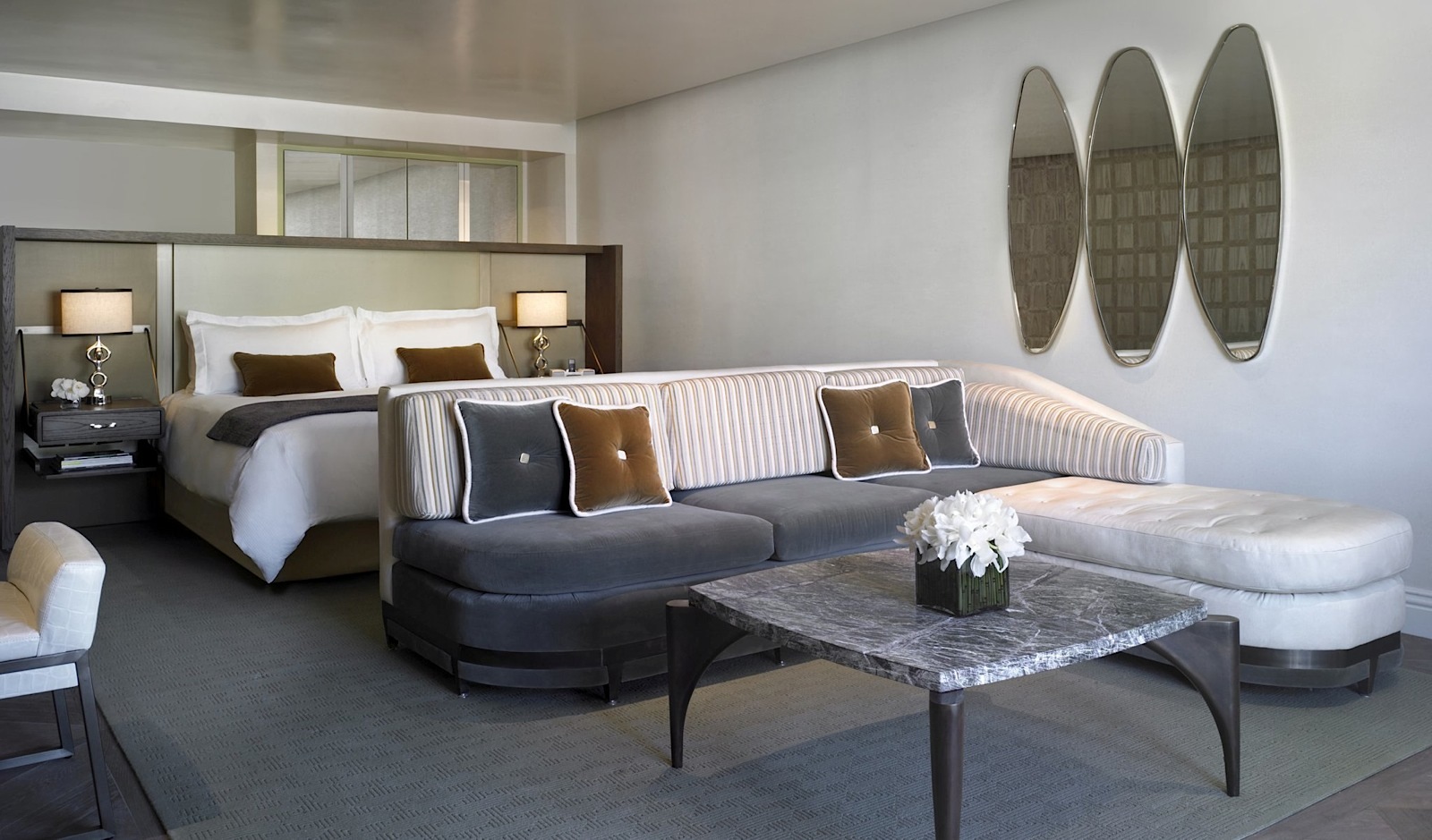 And we really dug the spacious bathroom with a big tub and a nice shower with two shower heads….one of my daughter's favorite features of our room.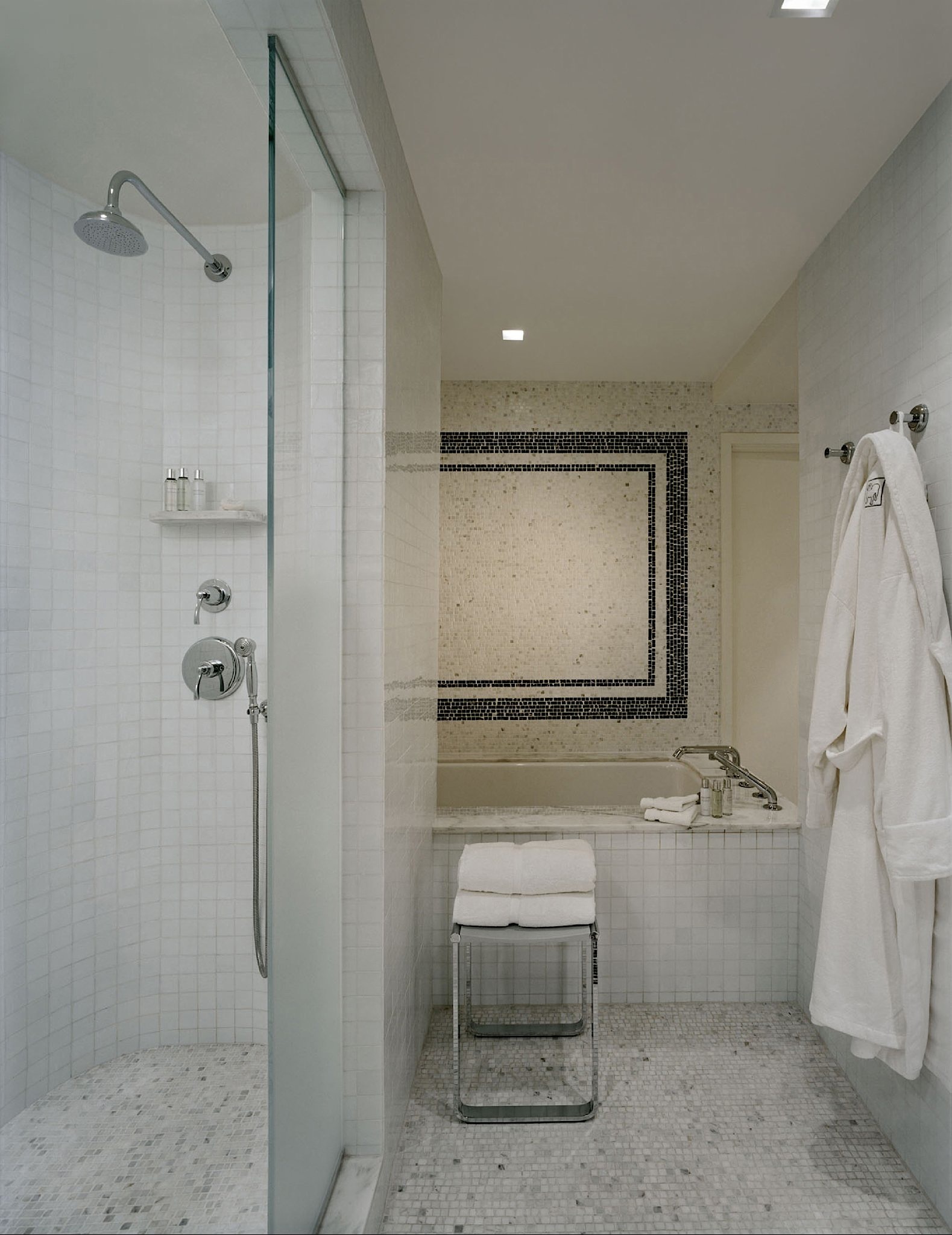 And the location of our hotel was right on to pack in the many things we wanted to do in our short 3 day trip.  This map, from the hotel website, aptly shows that The London is located in the heart of a lot of great landmarks to visit, along with some fabulous shopping opportunities, too.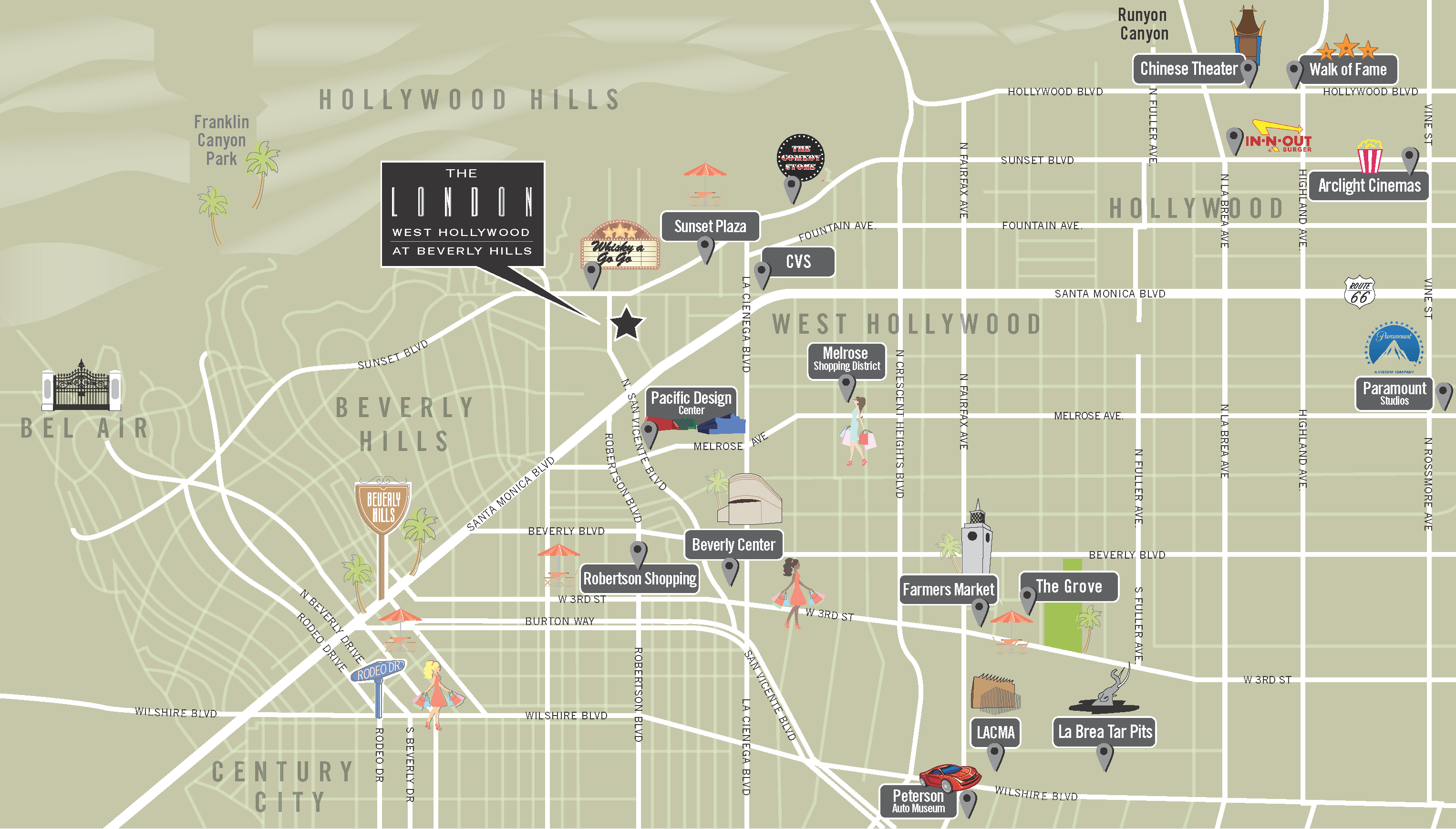 We highly recommend The London Hotel.  We booked using our American Express card Fine Hotels & Resort package.  With this benefit, we were able to receive complimentary breakfast for two each morning, a free room upgrade (based on availability), a late check-out of 4pm (perfect since we had a late evening flight home) and a $100 restaurant credit.
I also must give kudos to the hotel concierge, Sarah Dandashy, who knew exactly where to send us to dine, shop and tour.  I will share those recommendations and our experiences in my next blog post coming soon.  Sarah also has a hip and helpful website called Ask a Concierge.  

Definitely check out her site for everything you want to know about LA.  Great resource and it is so cool that she has created an informative platform that extends her travel knowledge talents beyond the concierge desk.  But do visit her at the desk when you stay at The London.  She will have your trip organized with creative, fun and unforgettable things to see, do and taste in the LA. Although our trip was so short, my girl and I had the time of our lives!  We look forward to our next college tour trip in a few months to USC and we plan to return to the trendy, stylish and ultra cool London Hotel.