Happy Fab 4th of July!  Wishing everyone a safe and happy one!  To celebrate we are doing a red, white and blue giveaway for your summer eating and entertaining fun.  Check out these cool red, white and blue stackable plates that has a place for a cup and food that can all be held in one hand.  And we threw in a couple of baby/toddler plates from Re-Play for the little ones, too.  We love the Re-Play line because the items are made from recycled FDA approved polypropylene.  To top it off, a fun red, white and blue sparkly feather pen is also included in today's giveaway!
If you haven't heard about the Great Plate collection, they are super cool.  With a cup hole in the middle, your family and guests can carry food and drink all in one hand freeing up the other one to add food items to the plate and move about.  I love clever inventions and this is one of them for sure!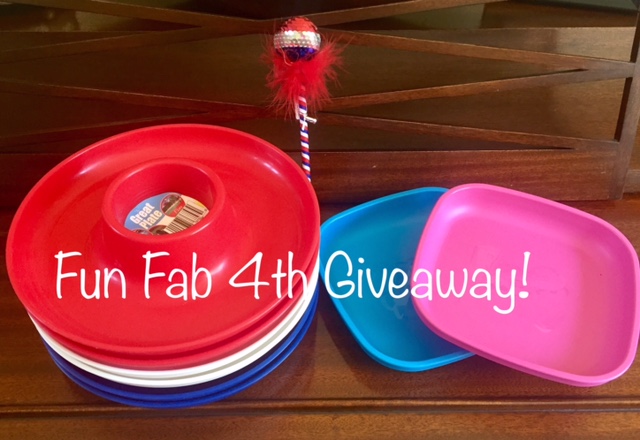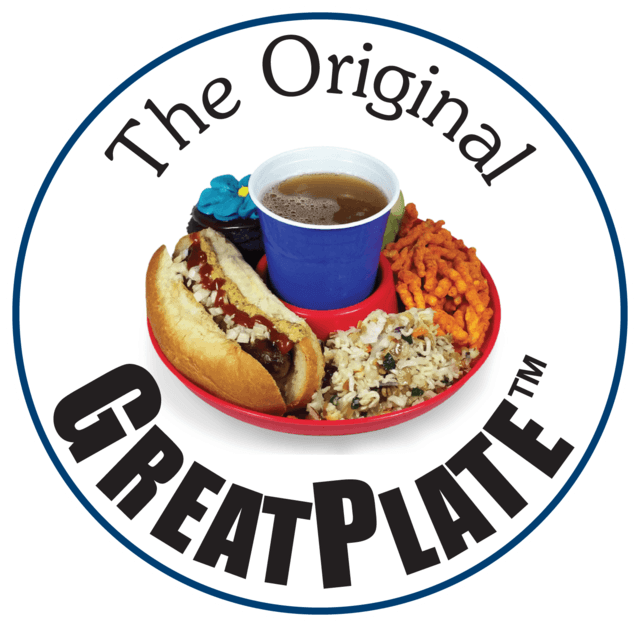 To enter in our Fab 4th giveaway drawing, simply email to [email protected] your name, email address and address where  you want the prize sent if your name is drawn.  Enter by 5pm (Arizona time) this Thursday, July 6th and we will announce and post the winner this Friday on this blog.  Your family and guests will love these smart plates that are perfect for entertaining and for for a less mess family meal time.  Winner will be drawn through random.org, so good luck!
Happy 4th and happy summer!