Manic:  A few months back thinking about turning the big 50!
Managed:  Decided to grab it by the horns and have a Fab 50s bash to ring in this new era! And yep, you read the title of this article right!  I rented a cocktail truck!
Coolest thing ever!  To accommodate 85 party guests in my home, I spent weeks researching who I thought would be the best of the best in party rentals.  My efforts paid off as each vendor perfectly enhanced my bash and I received multiple compliments in the days that followed my event that every detail was a perfect 10.  Yay! Mission accomplished.  I will post my top overall rental party picks for the other elements later this week, but first let's talk about the party pleasing cocktail truck on wheels!
This stylish spirits vehicle made my party so unique and festive.  So perfectly pleasing for the thirsty party palette!
My only regret…there were so many more people that I wanted to invite, as I am beyond blessed to have a lot of friends and family.  I do wish that I could have invited all, as I would have had close to 200 people!  Ran out of budget and space.  That's what happens when you live in the town that you grew up in…and Phoenix is a big city to boot.  Sigh.
But let's get back to the cocktail truck. Meet The Duchess, who is painted a pretty gold hue (was perfect for my golden 50th birthday).  I rented this brilliant bar on wheels from The Duke Truck.  And I used the pretty picture below on my Evite cards.  Guests RSVPd back excited and curious to attend!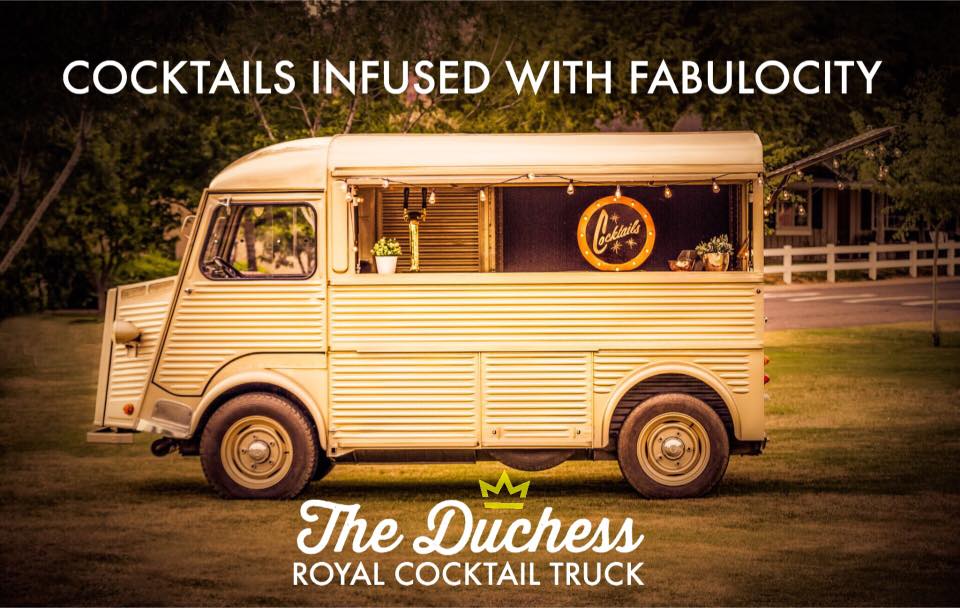 I had first met the counterpart of the Duchess, The Duke Truck on a day that I was doing my morning show segment.  There sat the Duke all decked out with a demo of how the rental works, how the vehicle arrives to the event and how the drinks are poured.  I was smitten and knew that was exactly what I wanted for my big 50 birthday bash.  And yep, I loved it!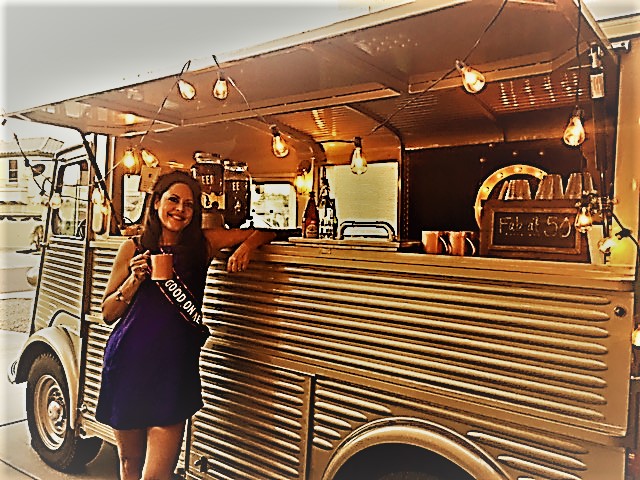 The beautiful bartender, Brittani was terrific as she served the cocktails of my choice that I had worked out with the Duke Truck company prior to my event.  The Duchess cocktail truck arrived and was decked out with the bartender, music and lighting….so much fun!
About a week before my bash, we worked out a fun and creative drink menu list complete with catchy cocktail names that were fitting for my milestone day.   Take a look at how clever these drink names are, some thought of by me like the Still Bubbly at 50 Champagne and some created by Nicole, owner of The Duke Truck, like the Hot Mama Moscow Mule.  Too fun!   Nicole was fabulous to work with.  All details were spot on!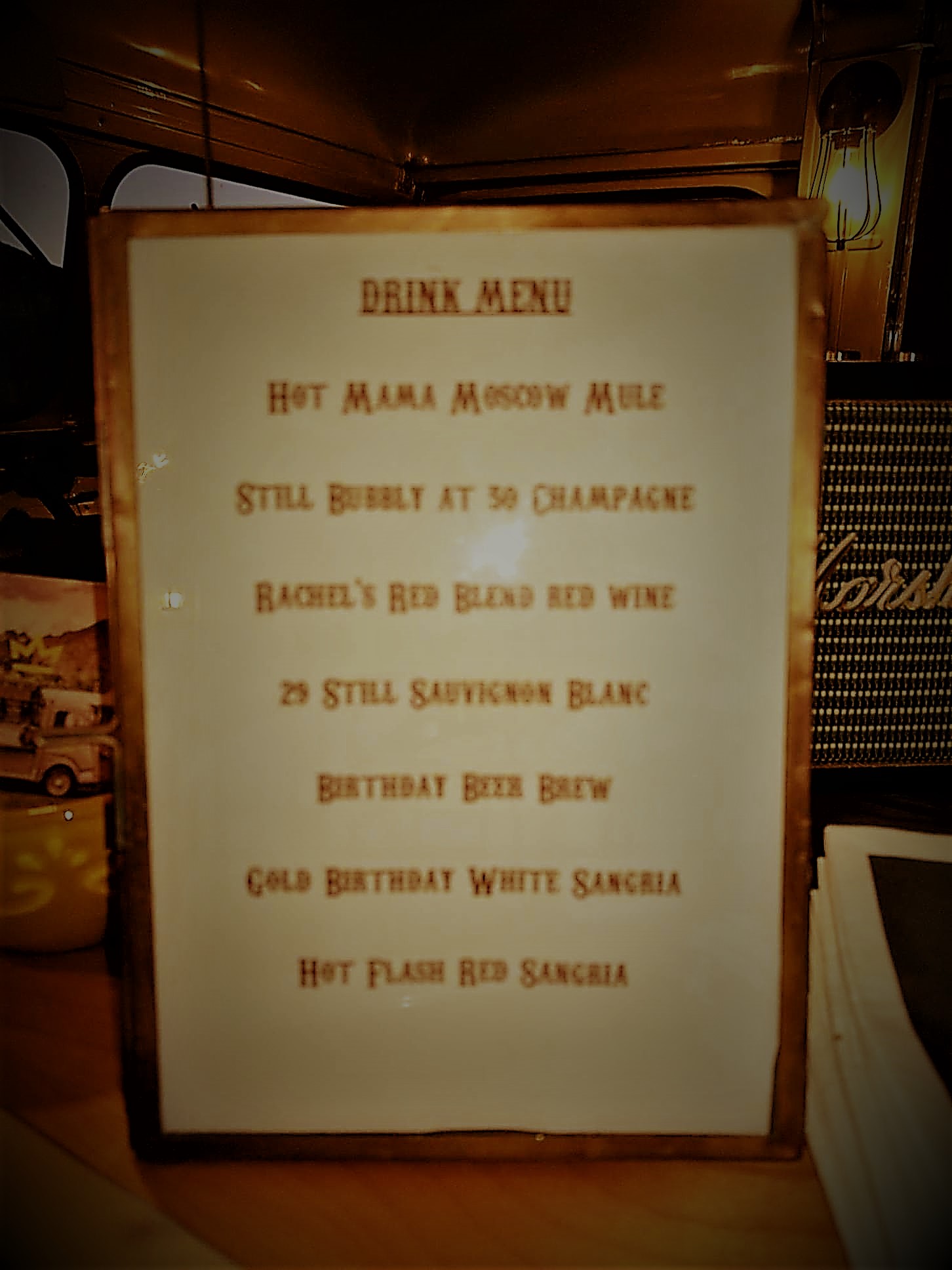 Festive fun was had by all as the Duchess Truck was the talk of the event and made for nice photo opps, too!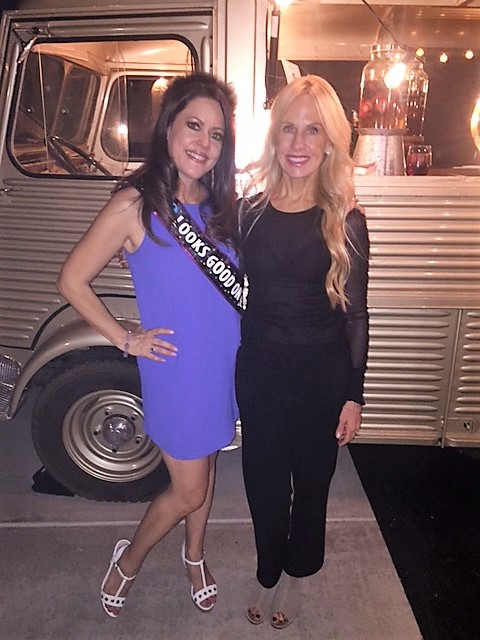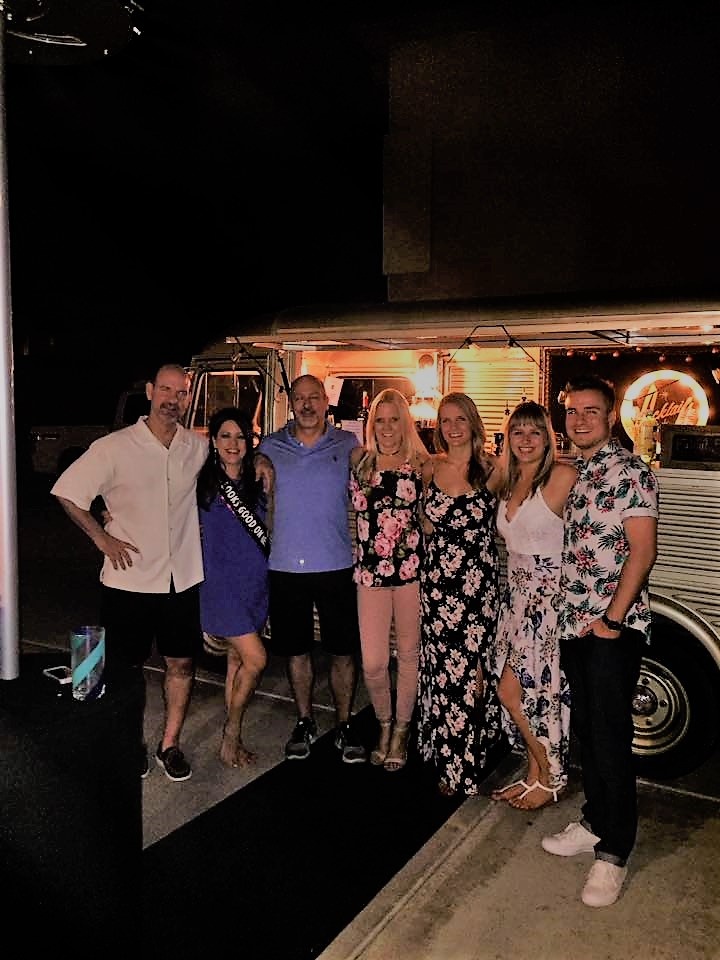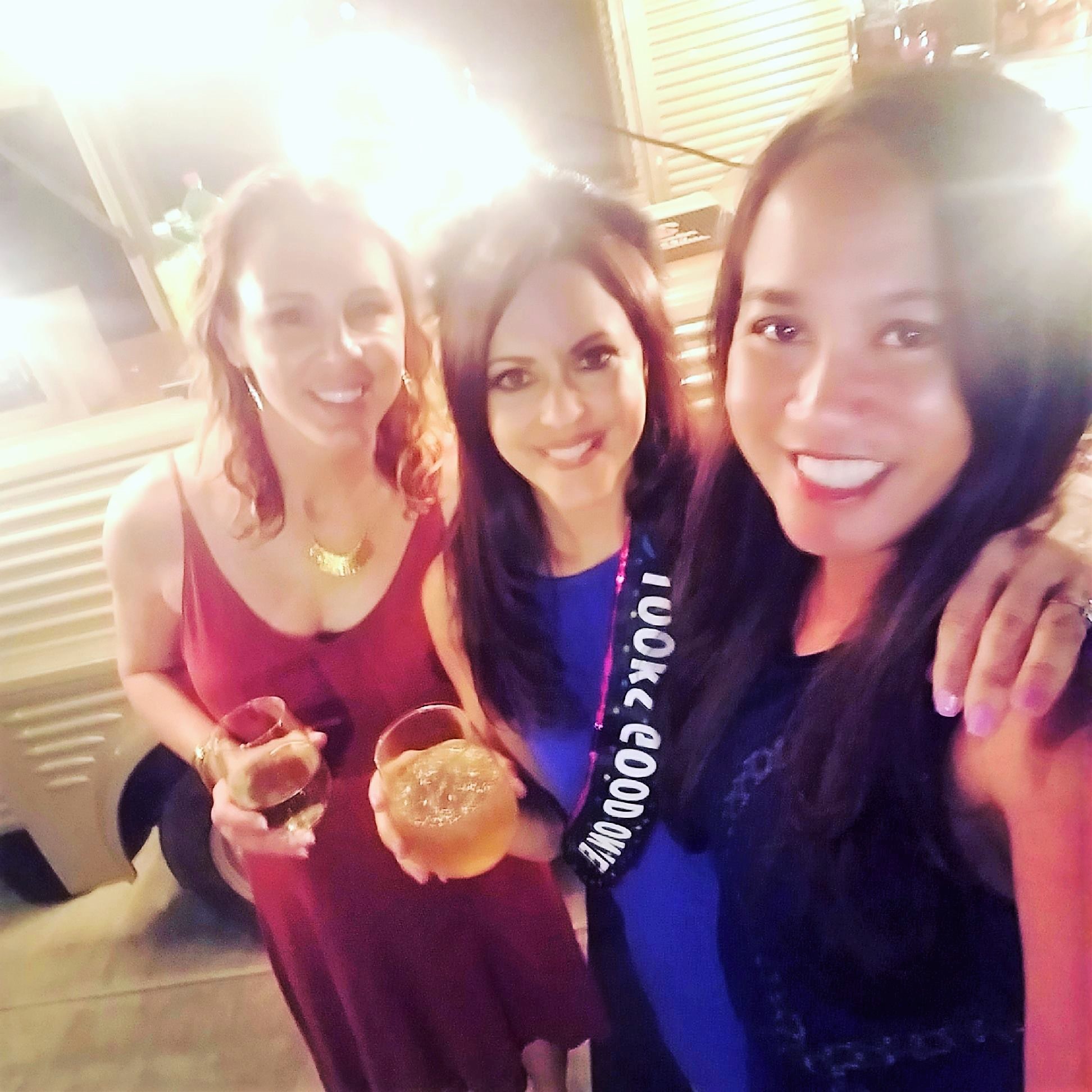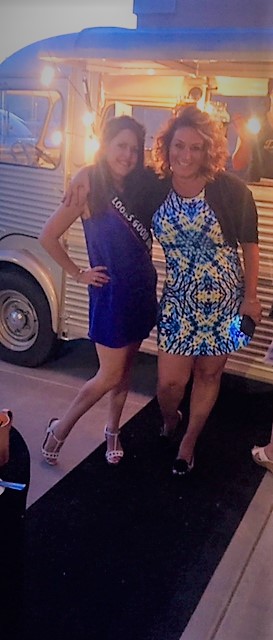 I highly recommend The Duke Truck for a truly unique event!  Owned by a local husband and wife team, they travel to Europe to find and purchase old dutch trucks that they then refurbish, bring back to lucky us here in the USA and hence, The Duke Truck and The Duchess are born!
Once we signed the agreement, I kept Nicole abreast of the RSVP count and one week prior to party time, she emailed me a drink calculator so I knew how much of what to purchase based on my drink menu and final headcount.  I purchased the spirits from Sam's Club and Nicole provided our bartender, Brittani and all of the non-alcoholic liquids, ice and garnishes needed to make the perfect drink every time.  She even brought, made and served my teenage daughter and her pals Shirley Temples.  So fun!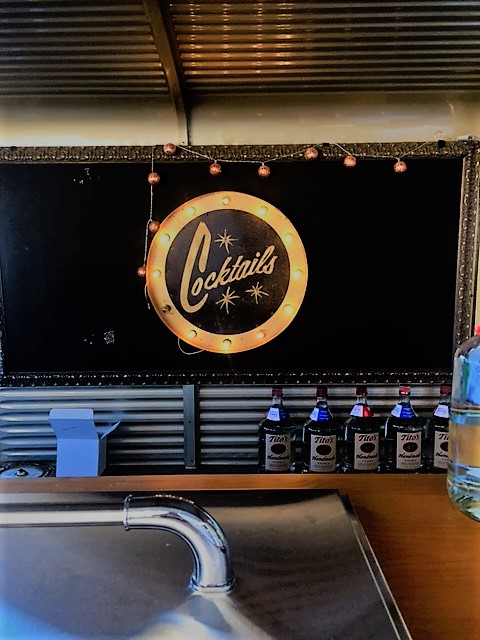 I say cheers to the The Duke Truck!  My hubs liked it, too!  We also liked how traffic flowed smoothly from the Duchess Truck bar in my driveway to inside for the food and then to our backyard for festive fun.  It was the perfect set-up, even in hot Phoenix in August!  The party was on my actual 50th birthday, so that was special. We rented some cooling/misting units to keep things cool and all worked just perfectly.  My best birthday to date!  Yay!
And with fun pictures, like this collage below, of the lovely Duchess truck, good friends and savory spirits, I will never ever forget this celebration.  It is true…50s are fabulous!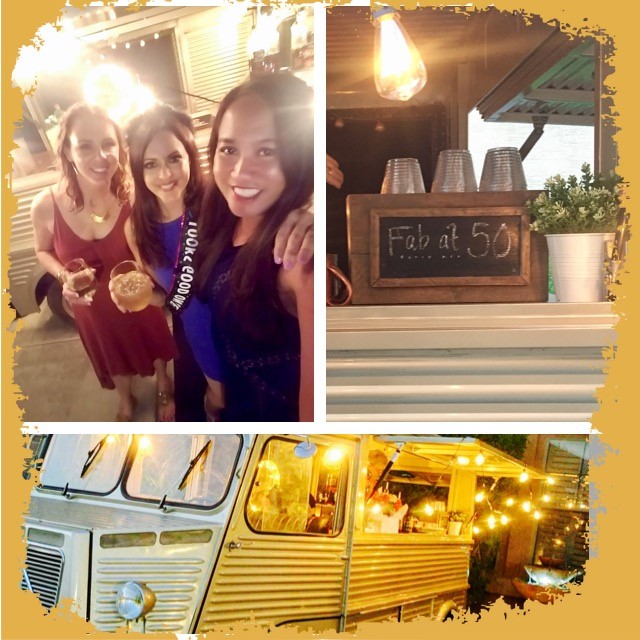 It's all in how one kicks it off and the Duchess bar from The Duke Truck helped me do that just right.  Cheers to that!  Check it out for your next event as they rent both in Arizona and in the Napa Valley part of California. Prices and details at The Duke Truck.