Manic: Like everyone else, schedules this time of year! I was honored to take my turn hosting my fellow mothers who are part of our local NCL (National Charity League) chapter for our fall meeting/social.  I wanted to make the event fun, unique and productive all in one with a cool theme.  But how could I accomplish that with a limited budget and not a lot of time on my hands for a full prep?
Managed:  Brainstormed and came up with a Margaritaville event theme complete with Jimmy Buffet music playing in the background, games that included guessing how many limes were in the margarita pitcher with prizes that were about the number 5 since it is "5'o clock somewhere" which included a 5 x 7 gift frame, a $5 Starbucks gift card and more.  My NCL GLA partner set up a Sign Up Genius for margaritaville themed food, so all brought grub that made for a nice buffet style dinner.
And then there was the star of the show…Mr. Margarita!
Meet Mr Margarita, a company that I highly recommend!  Here are two of his top performing companions that looked terrific and produced tasty beverages at my event!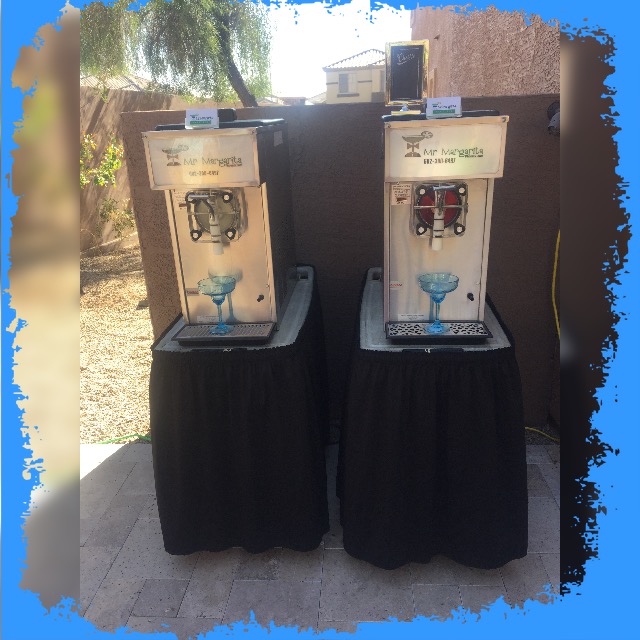 Yep, nothing says…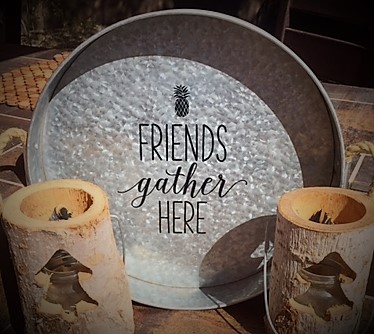 …better than welcoming those friends with yummy and festive frozen margarita machines!
Ray DeLeon with Mr Margarita was top notch to work with from start to finish.  When he arrived with the nice looking machines, we had a power overload problem with my backyard circuits, but he was quick and thorough to fix the issues and didn't leave until all was working well.  And the flavor…absolutely delish!  I chose to serve two flavors of frozen ritas which included lime and strawberry and both were scrumptious.  Not overly sweet and my guests commented that they tasted refreshing like a nice summertime icy lemonade.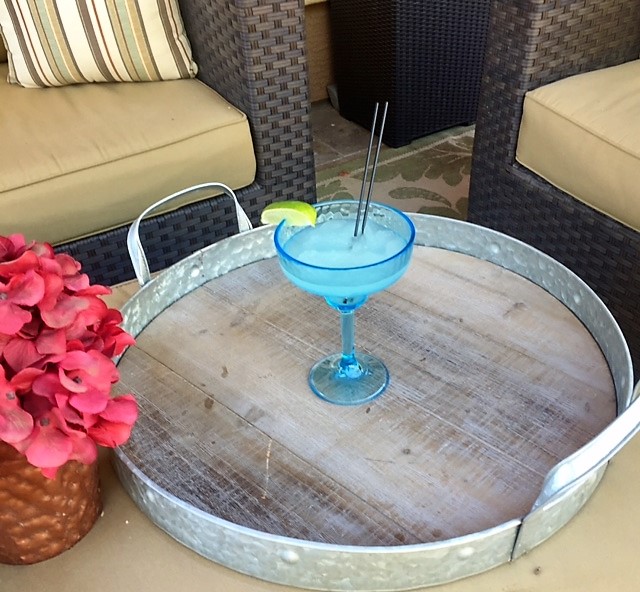 I also tried combining the two in my cup and the flavor combo worked great!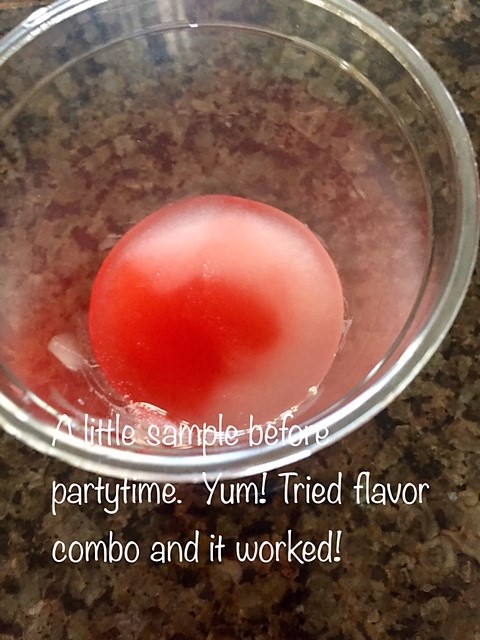 So how do you go about having Mr Margarita join your celebration?  It is an easy and economical process.  Here is what you do…
Visit MrMargaritaPhoenix (if you are in Arizona) or MrMargarita if you are out of state as they have locations in California, Colorado, Florida, Louisiana, Texas and Virginia.  For my local Phoenix readers, the phone number is 602-300-6497.  They rent party rental margarita machines in addition to other items like tents, tables, chairs and more.  All can be rented through the website or phone number above.
Ray (or another Mr Margarita expert) will discuss details with you and suggest what and how much works best for your particular event.  They give you the list of beverage items you need to purchase before they arrive with the rentals.  I rented two machines, one lime and one for strawberry ritas, so I only had to purchase 2 to 3 liters of tequila and one liter of Triple Sec premix.  Ray brought everything else that was needed including cups, straws and salt for the rims with the machines.  I also bought limes for those that wanted a lime wedge in their margarita, which was a nice touch.
Provide your credit card and you aren't charged until the morning of the rental day. I liked this because receiving the charge notification also confirmed that my anticipated rental rita machines were indeed coming that day.  I paid $249 to rent both machines and another $17.50 for delivery and set-up fees (so worth it since Ray did everything for me).  Sales tax brought the grand total to $291.28.  I could have saved on my budget and just rented the one machine, as that would have been plenty for my guest headcount of 20 women, but I wanted to offer two flavors for fun.  Since the ladies brought all the food and Mr Margarita brought the cups and straws, my total party cost wasn't bad at all.
On party day, the machines are delivered, set up and the drinks are prepped in the machine and for you.  Then do what I did…and taste test.  My quality control taste was perfect!  Soo good!  And look how cool the machines look in my backyard…The machines arrived very clean, looked super nice and were very easy to operate. Simply pull the lever and out flowed a tasty icy margarita slush that all my guests called refreshing and super tasty. I was very pleased and will definitely use Mr Margarita again!  My only regret is that I forgot to snap pictures at night when the machines lit up my yard and made it a party!  And here is a bonus that Ray told me about.  Put any leftovers in a big plastic bag and freeze for your next margarita night.  I was out of plastic bags so I put some of the leftovers that were still in the machine when my party ended in a pitcher.  I stored it in the fridge overnight and it is still slushy and yummy today! Yay!  I think I may have to have a margarita pool day this weekend.  The company picked up the machines then next day.  I didn't have to empty, clean or wipe anything down.  My only job was to take the leftovers I wanted, turn the machines off and unplug.  If I had wanted to make more batches, a simple instruction card was left for me and the process is simple.
Call Mr Margarita for your next shindig.  I plan to.  From start to finish, the process was as smooth and wonderful as the drinks were!