Less blogging, more living.  Been blogging a lot less lately.  Some of it is due to that perfect phrase…how does it go…
"life is what happens when you are busy making other plans"
That is right on.
In the last year, I took several unexpected trips to care for family in need.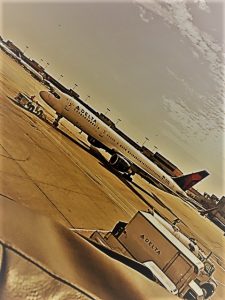 Those trips helped others, I am told and I am so glad about that, but the experience was also enriching for me, I discovered.  My head and heart both experienced a joy that comes from helping others that is unexpected and cool to feel.
Been blogging a lot less latey because my now 20-year-old son grew up way too fast and some of his years at home were spent with his Mama's head stuck in my blog.  Yeah, I regret that now.  I always made time to be at his hockey games, school awards ceremonies, predance picture taking for the parents, etc.  But the quiet home life, with the ordinary moments that are taken for granted.  Well, some of that time was spent with my hands typing more and hugging less.  I missed some bedtime story reading as I chose to sit downstairs working on my blog instead of upstairs reading with my kids.  I didn't do that every night, but I now regret the nights that I chose my blog over a book with my kid.
With my second born home for only two more short years, I know better this time.
Been blogging a lot less with my hands hugging my girl more instead of my computer.  Ironically and truly typical of a teenager, there are days when she prefers to have me sitting at my computer and less standing there bugging her.
She doesn't know this yet, as I didn't know it when I was 16 so many years ago…but she will miss those annoying Mama hugs soon enough.
Not long after leaving my own mother at 18 did I quickly discover just how much I missed my mother's attentive touch and love that I worked hard to independently separate from during my teen years. It is a normal thing those teens do and they are supposed to do it.  So bittersweet.
But now I know to grab those hugs even if the annoyed teenager grunts and bears it.  And sometimes she even hugs pretty tight right back.  Whichever is the case, I'm not missing out this time on potential loving hugs because I chose my blog to work on instead of being present at home during those ordinary moments.
Been blogging a lot less because science says it is unhealthy to sit for long periods of time and blogging can quickly trick the mind into thinking one has only been sitting for an hour when the clock shows two hours have passed by.  Been blogging less and walking my neighborhood trails more.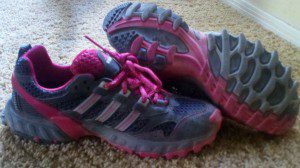 I am so lucky to have pretty desert trails to walk along in my hood.
Been blogging a lot less because the potential online financial returns for time spent on a blog have not been returned, which has been disappointing, but also freeing.  For those incredible bloggers who make the money producing a blog, my hat is off to you because I have learned that to make a profit, overtime hours must be put into that blog.  It is true what they say about time right now and why it is called the present.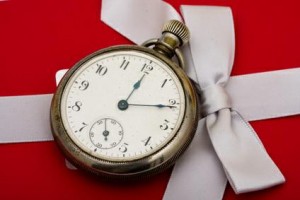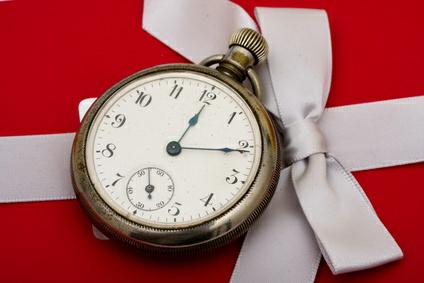 A lot of hours and travel and managing ad clients and more.
I am VERY lucky that my advertisers are super cool companies that are super nice to work with…thank you espeically to Boiron and to Toe Juice!
Been blogging less and living more because once one kid is raised and out the door, you can't believe just how stinging that realization can be.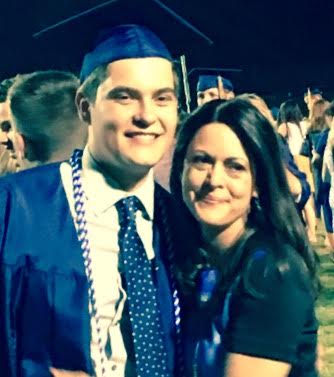 20 years ago, after I had my first baby, I laid in the hospital bed gazing down at my son completely head over heels in love.  I laid there carefully considering my very fulfilling fulltime career versus my new mommy role.  I discussed this with my mother, who had flown in from Maryland for the birth and after care (thank you Mom).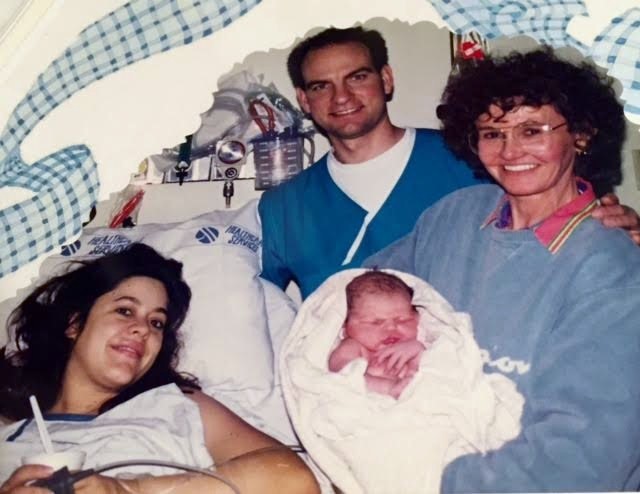 She listened thoughtfully and then she told me, "the one thing you can't get back is time" and boy was she right.  I did go on to work in several awesome careers, some fulltime, some partime and some freelance.  And with each career decision I made, I considered her words and worked to find a good balance.  That never got easy, but I lived with another phrase my good friend, Lisa told me…
"when your priorites are in order, things fall into place."
That became my mantra.  Thank you Lisa.  Family and friends.  What gifts.  Don't miss out on those ordinary moments with these people, too.
Been blogging less because I have been living more.  Living incredibly joyful moments and experiencing some incredibly painful heartbreaks, too.  And those ordinary moments in between…I have been living those a lot more now.  Turning 50 helped with that realization, too.
Been blogging less because I made the choice to stop missing those ordinary moments at home.  Got off the keyboard and got the popcorn on to watch movies with my hubs and daughter.  Left the keyboard to run to the door when my son and his cutie pie girlfriend visit from college.  Departed from my desk and departed on airplanes to help family instead.
Been blogging less to cook whole healthy homemade meals more.
I love my blog and will continue to write articles that I hope are helpful for my readers, insightful for parents and fun to read.  I really love to hear from my readers when an article has touched them or has been helpful, so a big thank you to the many of you who have left comments, emailed me or commented on my social media pages about my content.  I especially love blogging my 3TV segments, too.  So fun for me to share!
My little blog is my labor of love and gives me joy as long as I remember the important balance of blogging about life versus living it.
Product giveways will continue with less Freebie Fridays, mainly because some weeks the prizes go unclaimed, so doing a drawing instead lets those interested in the goods being offered enter.  So my blogging continues and I CAN NOT thank those who follow my blog enough for your support!  Managedmoms is still chugging along with a solid base.  But missing those ordinary moments (that are magical when looking back) to grow my blog…not going to worry about that so much.
More articles, recipes and giveaways coming soon and in the meantime, I will continue to chose my time on the keyboard with less blogging and more living.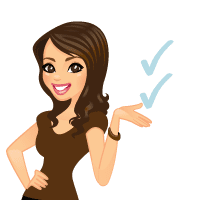 Those ordinary moments at home are too important to miss.  Trust me on that 🙂