Thanks to all who entered the drawing for the Dad's Day!  Father's Day is coming right up on next Sunday, June 17th and our prizes are fun…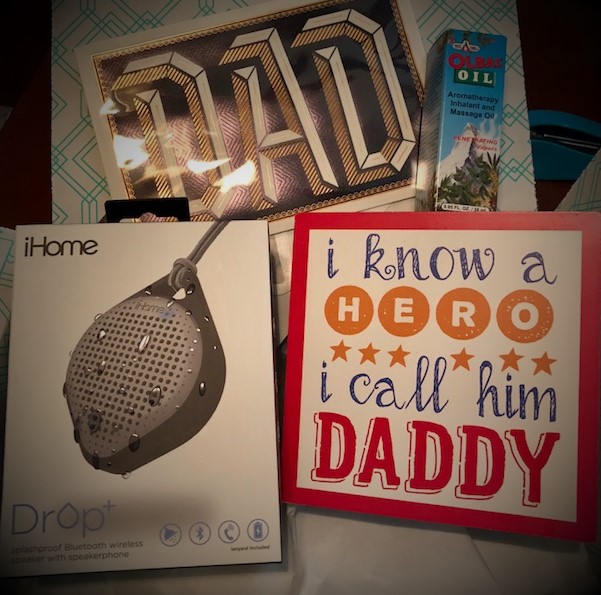 Included in the prize pack is the sweet sign (that can be hung or stood upright) that says, "i know a HERO ******i call him DADDY" along with the iHome Drop Splashproof Bluetooth Wireless Speaker with Speakerphone that pairs with his smart device to provide a wireless speaker and speaker phone.  It is splash proof, so it works by the pool (not immersed, though), in the shower and out in the rain.  Plus receive the very nice Olba's Herbal Remedies Olbas Oil and Olbas Inhaler This is a good massage oil and inhaler that also helps to clear sinuses.  A Father's Day greeting card is also included.
Now without further ado, let's announce today's winner (winner drawn through random.org)….
Charly Arthur from Phoenix, AZ!!!
Congrats Charly and thanks for following managedmoms.com!
Wishing all a Happy Father's Day and for those of you that are missing that special dad on that day (and every day) I send you hugs.