Father's Day is coming right up on Sunday, June 17th so here is your chance to enter for a chance to win a couple of Father's Day gifts!  The gift pack is this…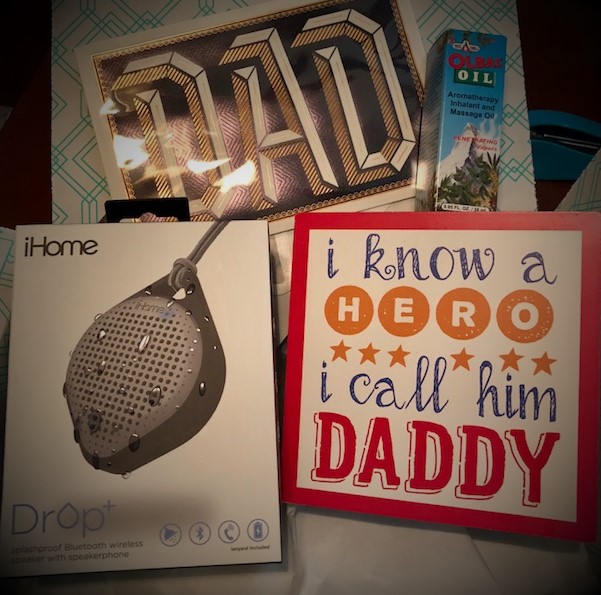 Included in the prize pack is the sweet sign (that can be hung or stood upright) that says, "i know a HERO ******i call him DADDY" along with the iHome Drop Splashproof Bluetooth Wireless Speaker with Speakerphone that pairs with his smart device to provide a wireless speaker and speaker phone.  It is splash proof, so it works by the pool (not immersed, though), in the shower and out in the rain.  Plus receive the very nice Olba's Herbal Remedies Olbas Oil and Olbas Inhaler This is a good massage oil and inhaler that also helps to clear sinuses.  A Father's Day greeting card is also included.  For your chance to win these four gifts for Dad, simply do this to enter…
 Email your name, email address and address where you want the prize pack sent if you are drawn (winner drawn through random.org).
 Email to [email protected] by this Saturday, June 9th (10pm Phoenix time).
We will post the winner's name on Sunday morning so we can get the prize mailed out first thing on Monday morning, so it is received in time for Dad's Day.
Good luck!