As promised, since we are in the season, here is another awesome holiday gift giveaway drawing!  Today's item is another one of those festive, fun, oversized and beautiful holiday totes from the awesome Teresa's Creative Gifts.  Teresa has my favorite online unique gift boutique ever!  Look how cute this tote will look under your Christmas tree.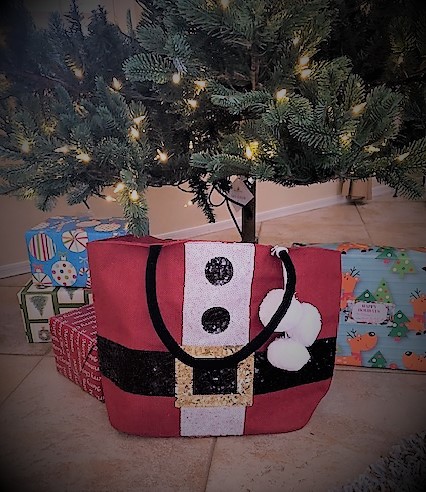 Give as the perfect tote bag gift or stuff with other gifts for that lucky family member or friend.  They will love it! We are just starting to get gifts wrapped and this is a fun gift and also alternative to traditional wrapping!  Want a chance to win this?  It is all bagged up and ready to be sent to our lucky winner! Enter the drawing by doing this…
 Email your name, email address and mailing address where you want prize sent if random.org selects your name.  Email to [email protected]
Do this by this Sunday, December 2nd, 8pm Phoenix time.
Winner will be announced this Monday on this blog.  A great way to start the week!
Good luck!  Happy Holidays!