As we do every year at managedmoms.com, it's time to give away some holiday stuff as we kick off the season!  Be sure to check the blog often these next few countdown weeks as we will give away fun and festive stuff frequently to help you with your holiday shopping!  Tis' the season!  It is very simple to enter our drawings.  Simply email your name, email address and mailing address where you want the prize sent (if your name is drawn) and that is all you have to do!  We do the drawing through random.org. So let's get the fun started with today's drawing!  Enter for a chance to win ONE of these colorful, oversized holiday totes!  How fun to have for yourself or fill it with gifts and put under the tree for that someone special!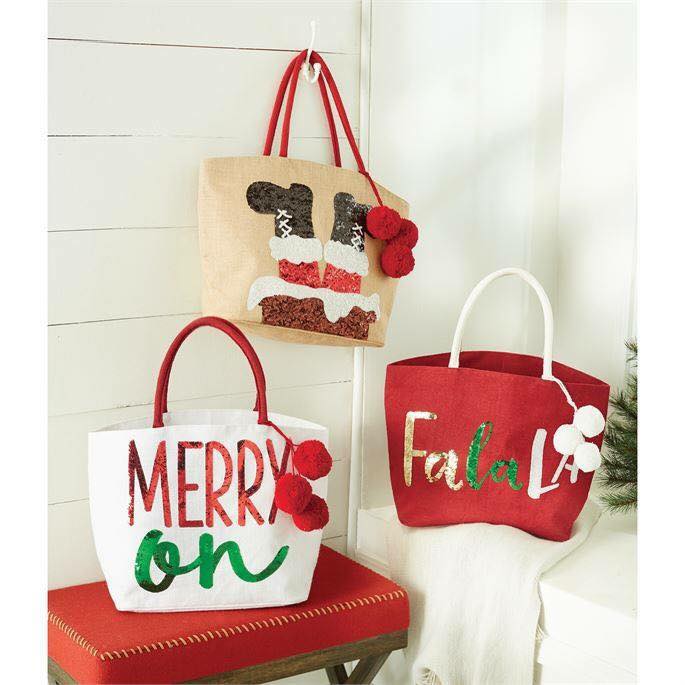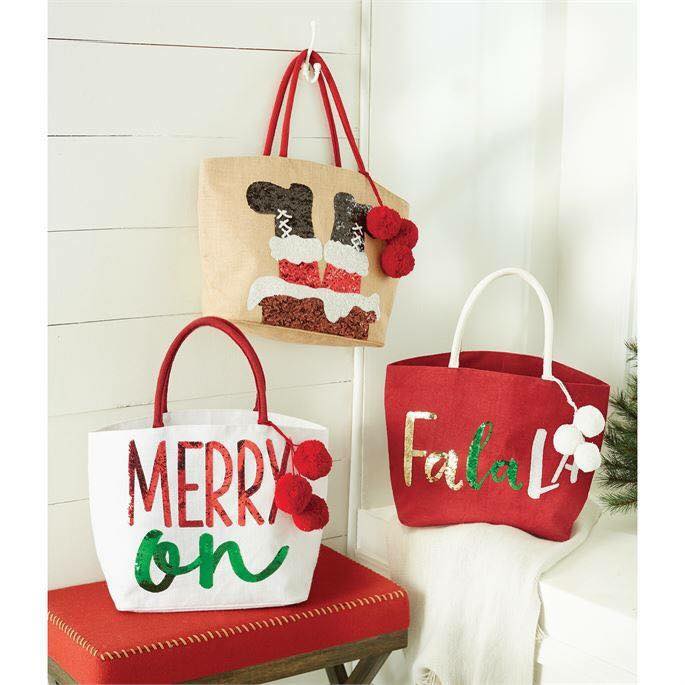 You can see how big the totes are in this picture taken during my 3TV morning show segment.  The festive bags are a great size!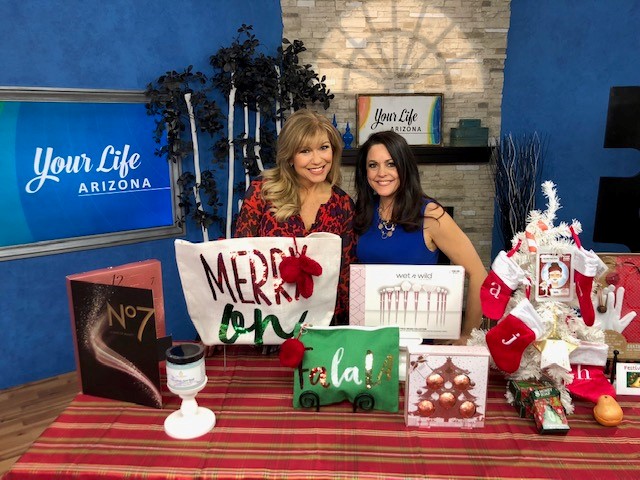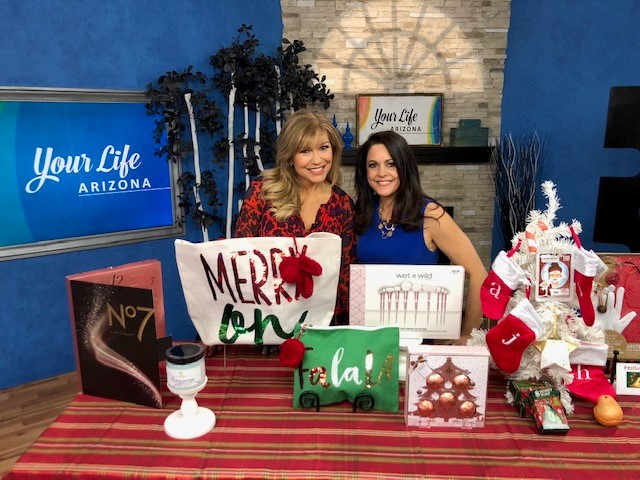 Enter today and we will announce the winner this Monday morning, November 19th on this blog.  A huge thank you to Teresa's Creative Gifts for sharing some of these terrific totes for our holiday drawings!  We will give away a few more next week, too!  Again, this is all you need to do to enter the drawing…
 Email your name, email address & mailing address where you want prize sent (if your name is drawn) to rachel@managedmoms.com.

Do this by this Sunday, November 18th by 8pm Phoenix time.
Winner will be drawn through random.org.
Good luck!!!