Mark your calendar for December 1st and sign up for a one-hour personal training session that will combine fun fitness with helping the less fortunate this holiday season.  The event runs for 24 hours so you can sign up in the morning, mid-day or even in the middle of the night if you want to…fun idea!  Sign up here at this link!
Ahwatukee trainer Carlos Monge, owner of Body by Design, will be on hand for 24 hours starting at 6am on December 1st to provide one hour of personal training.  The fee is $30 and 100% of the proceeds go directly to local families in need.  This effort is especially crucial during the stressful holiday season.  Carlos is my favorite trainer and he always makes exercise fun!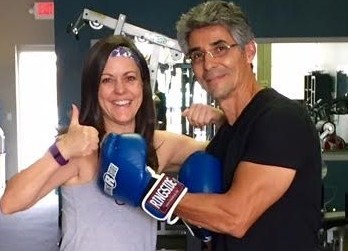 Carlos and his wife, Stephanie have partnered with Wilson School District to provide financial help for families living in the Wilson School District in Phoenix.  90% of families in the Wilson School District live excessively below the national poverty level and all proceeds of the event will be used to help families in need this Christmas. (Source: http://proximityone.com/acs/dpaz/dp3_0409390.htm).  For the last 11 years, Carlos and his clients have adopted a class at Wilson Elementary.  Clients have filled carloads with gifts and driven to downtown Phoenix to spend a morning with the children; passing out gifts while warmly observing the elation on their small faces.  Every year the generosity has grown.
In addition to the annual carload of gifts and donations, Carlos decided to grow the effort this year with the brilliant and fun 24-hour train-a-thon event!
The concept is fresh, different and benefits all…you get an active hour of personal training while helping others in need who need the assistance so badly.  Your fitness bucks will be used to help those in need with assistance that will help struggling families pay bills, purchase groceries, shop for beds for children and/or any other specific needs families may have but are unable to meet.  Pretty much all the items that many of us take for granted every day.
Veteran professional trainer, Carlos truly understands the biting hardship families in need face as he experienced childhood poverty firsthand, having been raised in the projects in San Isidro, CA until he was 12 years old.   Christmastime magnified his family's limited financial resources.  Now he and his wife give back every year and what a fun, innovative, unique idea to help folks this year!  I love this and I will be there!  Join me!
I have worked out with Carlos for three years and I continue to love him, the workouts, the facility and his wonderful giving family.  At 51, I am feeling good and I attribute much of that to Body by Design and the way Carlos adjusts each workout to his individual clients' age, personal goals, injury history and overall fitness level.  This results in a safe, effective and enjoyable workout every time.
In addition to a fun-filled hour of exercise with Carlos, local businesses will be on hand with free samples of protein bars, pressed juice drinks and more.
Get your tribe of friends, neighbors and family together to schedule an hour to work out with weights and cardio at this inaugural community event!  All ages are welcome!  Carlos Monge trains clients from 16 – 93 years old!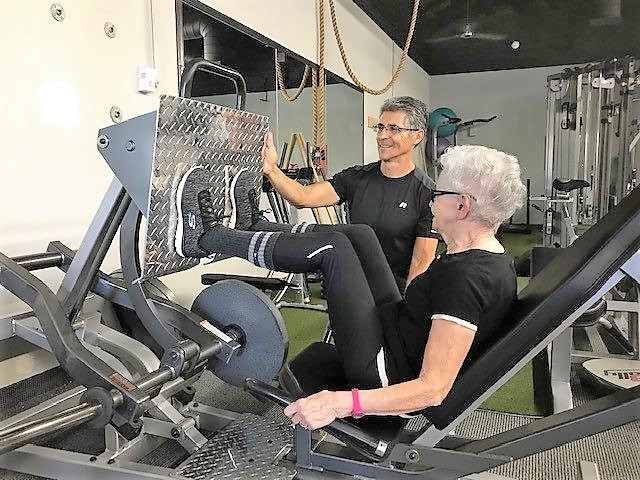 The Train-a-Thon will be held beginning at 6 am on December 1st – 6 am December 2nd.
God bless the Monge family for continuing to help those in need while also helping the givers with this fun fitness charity workout idea!  Be sure to sign up here at this link!