Happy 26th Wedding Anniversary to my hubs.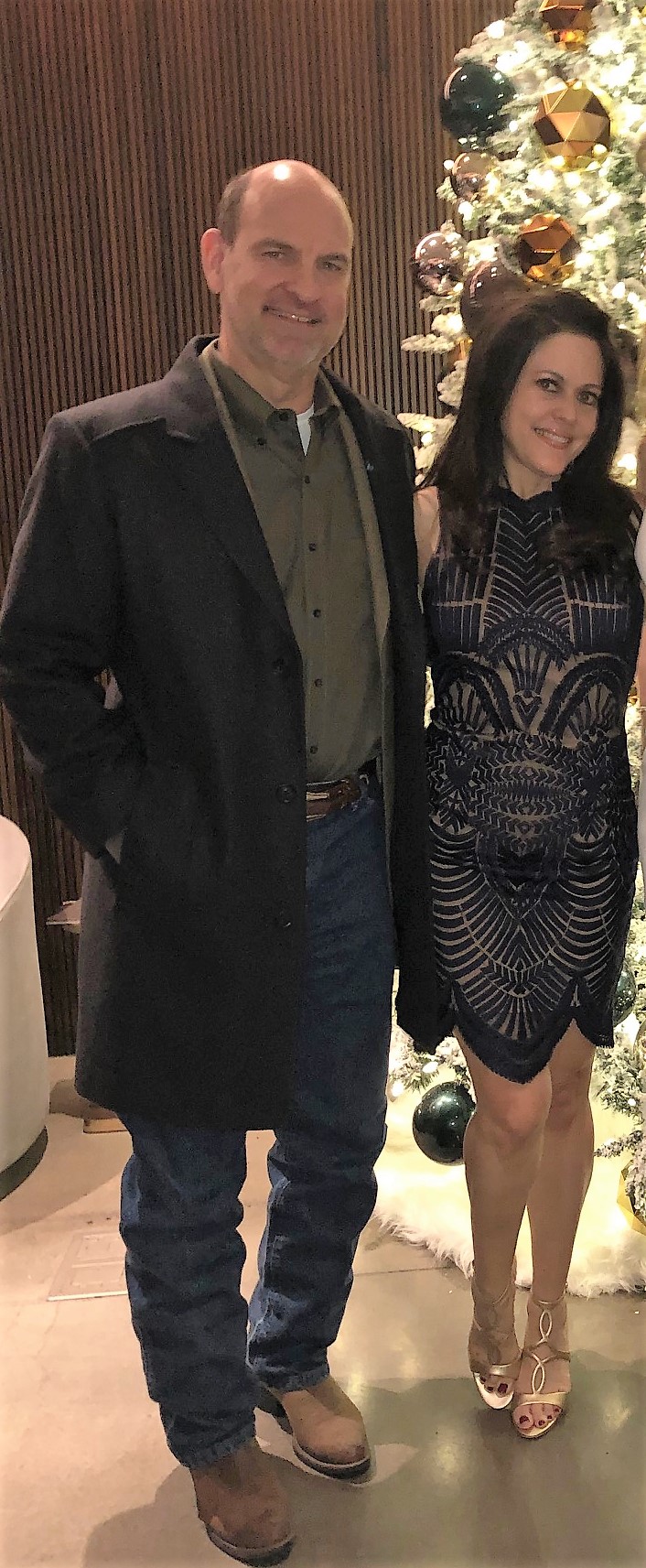 What a journey it has been and as we approach a very different empty-nesting chapter in late 2020 (is that really next year?!).  I reflect on the peaks and valleys of a long-lasting marriage.  Wedded bliss days and some challenging times make a 26-year union so far something to celebrate and write about!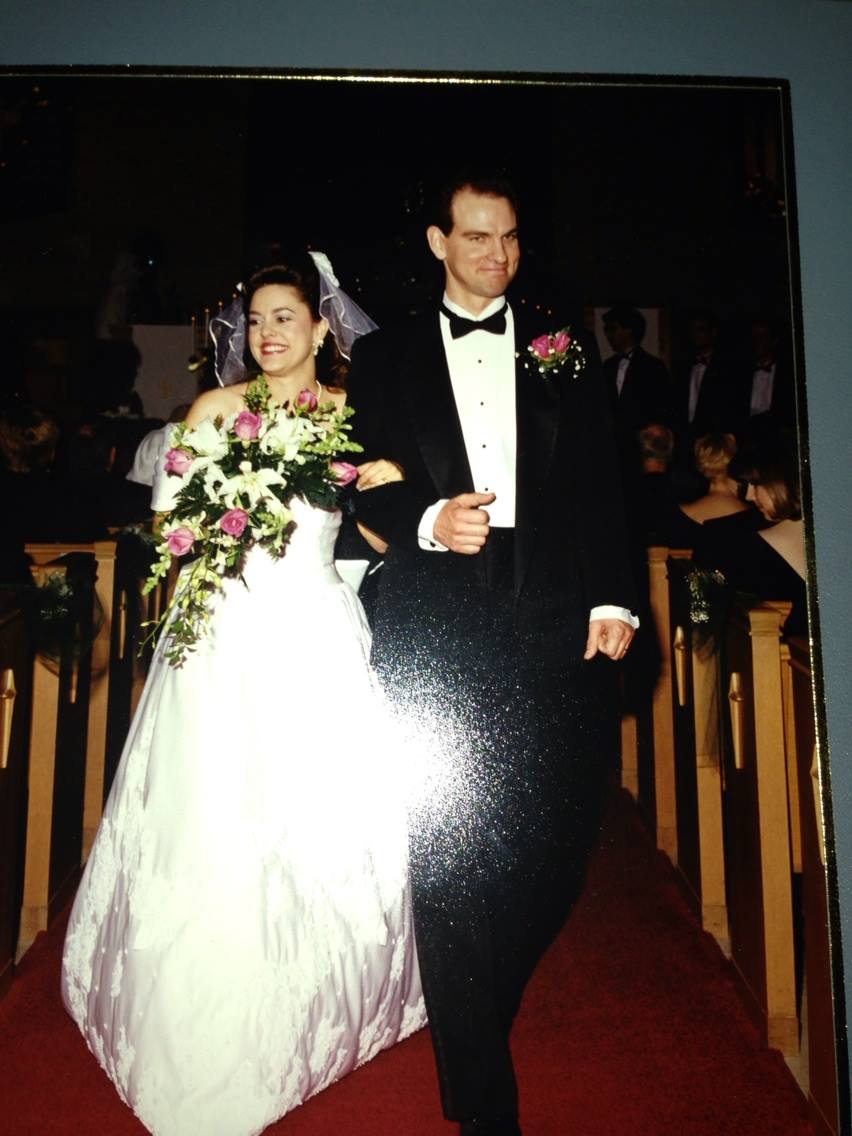 Here are the reasons we have succeeded for 26 years and counting…
*Laughing.  He makes me laugh.  Laugh hard.  Humor is medicine. I highly recommend making sure humor is part of the union. 
*Smarts.  He is smart, both street and book smart.  I dig that.  A lot.  His book smartness has helped when our kids need a little academic tutoring.  It seems that they both (thank goodness) inherited his smarts.  Whew.  I am not book smart.  I have to highlight every key phrase when studying for a test.  My two seem to be able to grasp honors and AP studies and run.  They got that from their Daddy.  I would say that I am street smart.  So relieved to see that our kids seem to have that trait, too.  Especially in this crazy world. 
*Humility.  Apologies have graced his lips and mine numerous times through our marriage.  Feel it.  Say it. Mean it.  A big key to growth in a marriage.
*Gal pals.  Being able to escape for a few hours for wine with the beloved women in my life is refreshing and is sort of a reboot for returning to wife life and motherhood.  It is therapy to vent to one another and realize that men ARE from Mars and women ARE from Venus.  Differences appreciated over a nice glass of fine wine.  I recommend girl time and then a date night with your guy the next evening. 
*Our Village.  How blessed we are to have two strong families on both sides.  Both of our sets of parents have helped us through the years with advice, traveling to our home to help with moves, new babies and more.  Being there for both of us for the heartbreaks and the celebrations.  Family support is priceless. 
*Patience.  A big one of course.  But also knowing that sometimes you need to be the patient one and other times it is his turn to do that for you.
*Change it up!  Routines are healthy and necessary.  But change it up at times and do some different activities together.  I have a feeling that this will be an important part of our empty-nesting chapter. 
(Empty-nesting couples – feel free to leave your adjustment marital advice in the comments section below!)
It will be interesting to see what new things we try.  Sometimes I will go to his junk food eateries followed by a trip to the hobby store and other days he will join me at my healthy restaurant followed by a chick flick.  I am working on getting him to do more of this as our last kid flies the coop soon.  He has agreed to do so.  Good man.  And I will also join him more for a greasy plate of his favorite fried chicken and an adventure flick, too.  Adjustment is coming when it is just the two of us again.  
*Compromise.  That brings me to this one.  A big one.  Sometimes this is the biggest roadblock to moving forward during the trying times in a marriage.  A hubs needs to do it at times.  And so does the wife.  Like patience, each person gets a turn at this one during different times in the marriage. 
*Admit when a pro is needed.  Whether this be a counselor or a financial advisor or whatever is needed.  If there is high stress in the marriage that is keeping the couple in a valley for too long, get the help to get back to a peak and back on track.  Then celebrate the success of that and buckle up for the next valley.  Tools learned in a pro session can help with the ebbs and flows of a long marriage. 
*Gratitude.  Remember to thank each other.  Do it often.  It IS the little things.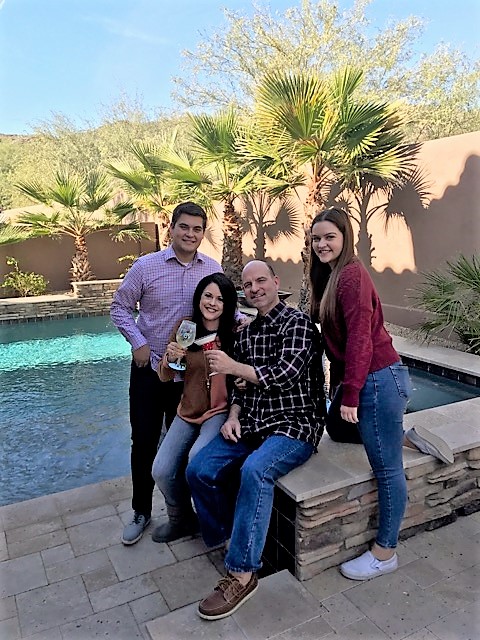 And with that today, I thank my hubs for 26 years of love, fun, growth, challenges and memories.  What a ride it has been and how interesting the next chapter will be.  
Happy Anniversary to my guy!