Happy 2019! Have you ever heard a quote or words of wisdom that you bookmark in your mind and maybe even implement because the words are smart, have heart and work?!  I have and I am thankful.  Instead of a firm New Year's resolution, I am reflecting on key phrases, mantras, words of wisdom…whatever you want to call it…from friends and family I greatly respect. Advice, thoughts and quotes that others have shared with me during my 51 years on this earth so far. The ones I have adopted have served me well. Very well indeed.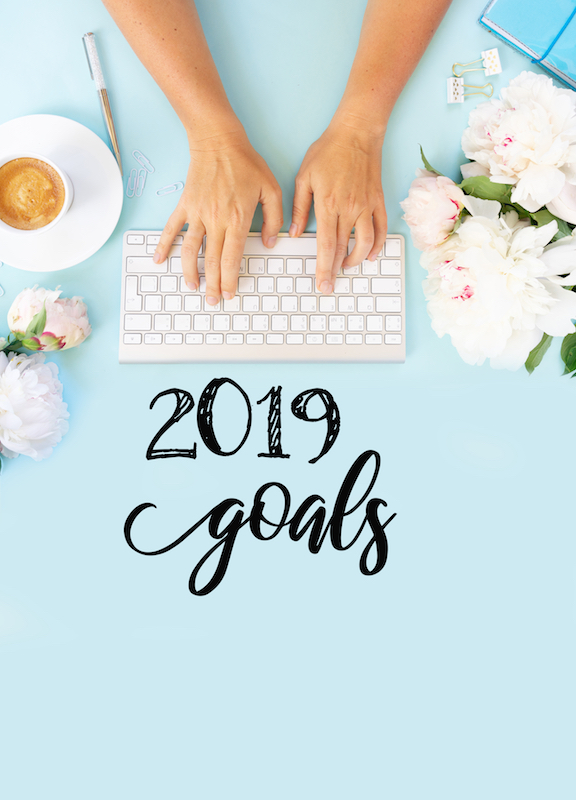 I share these nuggets of gold. Mental goals as we navigate through yet another year.  Perhaps a few of these tidbits may be exactly the mental goals you are looking for to succeed in your resolutions. Cheers to these…
*WHEN YOUR PRIORITIES ARE IN ORDER, THINGS FALL INTO PLACE. Shared with me when I had a huge professional decision to make that would also affect my family. Thank you to my friend, Lisa Haffner for these wise words because it has become my mantra in all my decision making and it is gold.  
*WITH KIDS THE DAYS ARE LONG, BUT THE YEARS ARE SHORT. I think Erma Bombeck first said this (although I am not 100% sure she was the first to utter this bittersweet phrase). But similar phrases have been said to me like, "don't blink" and others. Parents of littles, this could not be truer. On those days when sheer exhaustion has you fantasizing about your kids growing up (don't feel guilty about having those thoughts), keep in mind it will get here so much faster than you will believe. When the kids are hanging all over tired you or begging to sleep in your bed at 2am…I promise it won't last. 
Soon you will beg them for a hug and you will wonder why your teen spends 98% of time when they are even home in their bedroom.  Take it all in, get your sleep as best you can and I promise you, before you know it, you will have an empty backseat, time to rest and moments when you now fantasize about going back in time to when they were little.  Life is funny and bittersweet like that. So, for now, hang in there, hang on and hold them. 
*TAKE RESPONSBILITY FOR YOUR OWN HAPPINESS. Hmm…I don't remember where exactly I heard these words, but as I age this becomes truer. Whether this be your health, your career, your relationships. Be your best self, take care of yourself and you will be happier for it. You will also be a much better friend, family member and employee/business owner/artist/whatever YOU are if you tend to your well-being first. 
*GIVE BACK. My father told me this one years back.  And I would add to that…especially if you have children watching. The endorphins you will feel when you practice philanthropy is incredible. And you don't have to do a lot. Donate a box to Goodwill. Volunteer at a rest home, food bank or donate. Feed My Starving Children (FMSC) is a great organization to take the kids to for an afternoon of fun food box packing done to dancing music and led by excited employees who love what they do.  It is inspiring, not to mention the fact that children around the world are being saved by the food boxes you help to pack! 
Seeing pictures and a short film of some of children from around the world, before and after receiving FMSC food, will warm your heart.
*CHILDREN DO MORE OF WHAT YOU DO THAN WHAT YOU SAY. They do hear your words and at some point, hopefully heed your layers of advice into adulthood, but after raising a 21-year-old son and 17-year-old daughter, I am a big believer that eventually they will do (maybe even subconsciously) a lot of what they saw you do through life.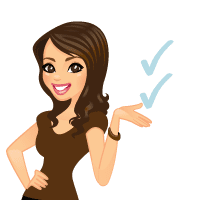 Think about your daily actions and decisions as they shape the next generation.
*YOU ONLY LIVE ONCE…OR…YOUR BODY IS LIKE A COMPUTER AND WHAT YOU PUT IN IT IS WHAT YOU GET BACK. These two are so interesting and can really develop habits in people. Either live life to the fullest and take risks and eat the cake cuz you only live once. Or take good care of yourself so you can try to live the best quality of life with the life length you get. The older I get the more I lean towards the computer analogy. But I also believe in finding a balance in between the two because you don't want to miss out on the really good cake and fine wine.  I can tell you younger folk that the body is way less forgiving with everything once you hit your 50's, so find a healthy balance between only living once and caring for your vessel.  This body can carry you through some special times, so I am hoping to be as strong as I can so I can be present at the memories to come and not out sick.  Knock on wood baby! 
As I read this back and reflect on the six sayings I just shared, I see a pattern here that my own mental goals for the New Year deal with my final stages of nest parenting, health, happiness, giving back and making decisions that reflect my own values.
And to all, keep the faith! Whatever your faith may be, don't lose it. Keep it, nurture it and combine that with keeping your priorities in order and letting your life fall into a joyful place. That helps when we all must go through the not-so-joyful times.  Life is a series of peaks and valleys.  Here's to a great year ahead to all. 
Happy New Year to my wonderful blog readers. I thank you!
Also, more giveaways coming next week so stay tuned!