For many of our readers, graduations are happening this week and grad parties galore are occurring over the next few weeks.  So, if you need a graduate gift, check out today's giveaway drawing!  Two unique and cool prizes that are…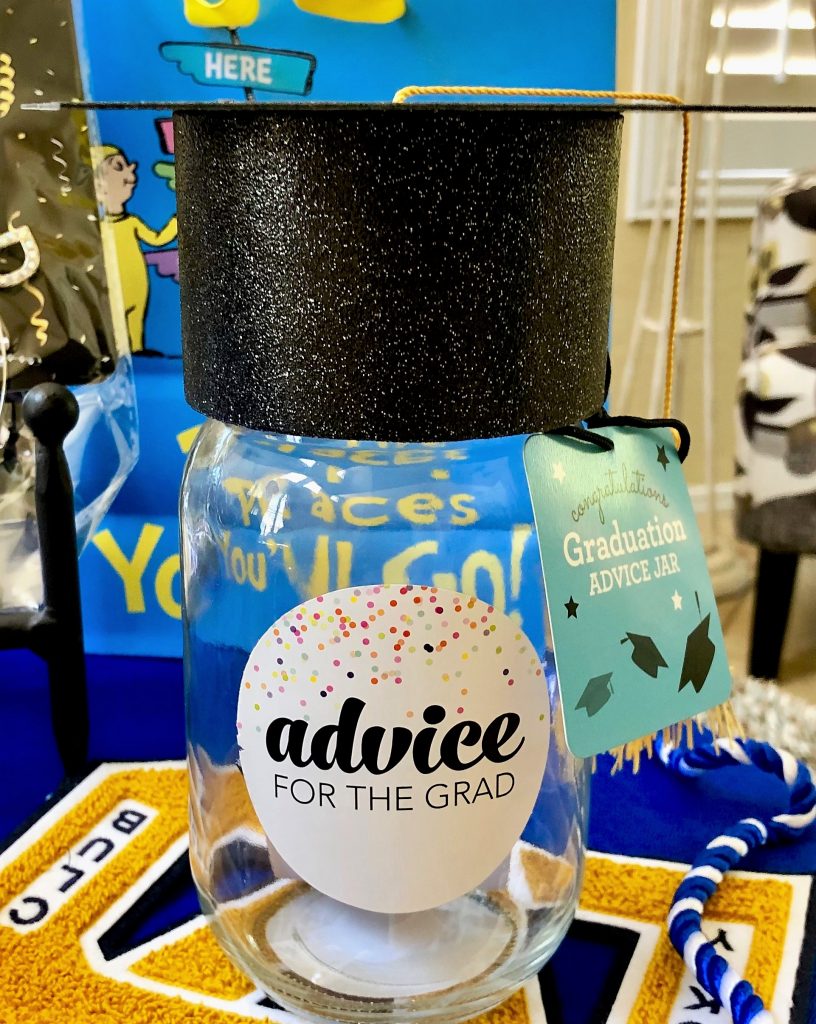 The Advice Jar!  This is a great gift as friends and family can fill out, and drop in the jar, their best post-grad life advice before it is wrapped up and delivered to your favorite graduate.  OR place the jar out at the party and arriving guests can fill out their sentiments for the graduate to read later.  I put one of these out at my son's graduation party three years ago and everyone loved it.  He loved reading the notes later, too!
And we are also giving away…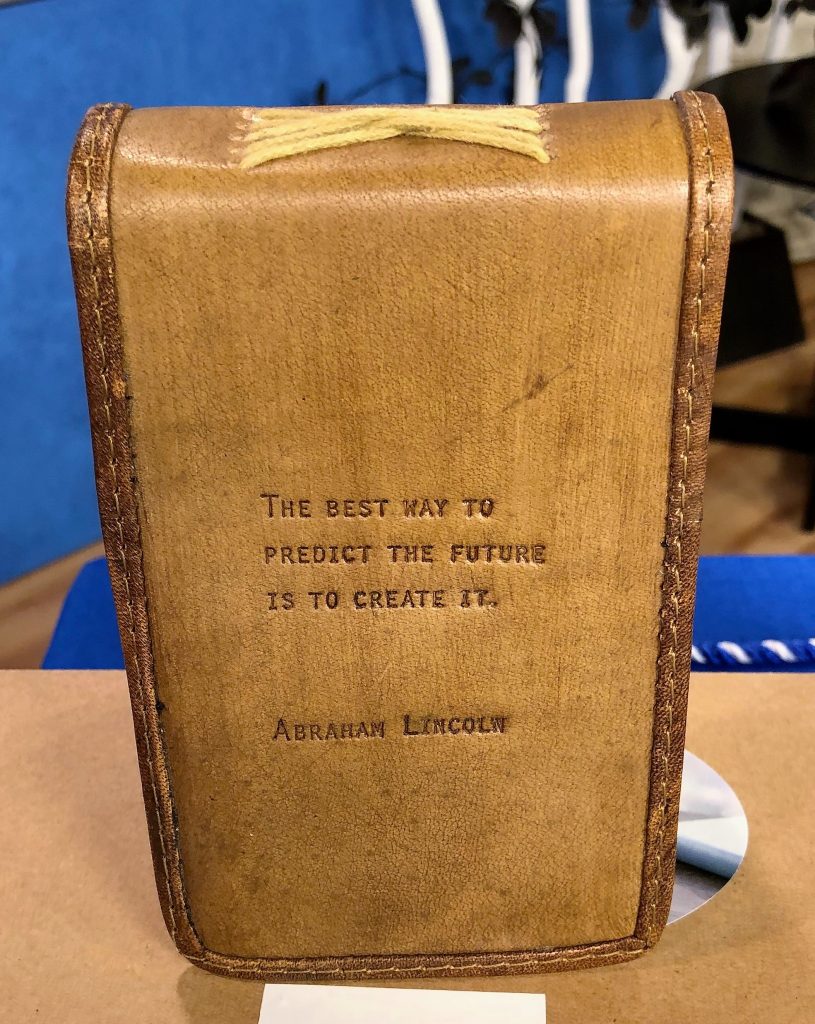 This handsome leather-bound note pad with an inspirational quote from Abraham Lincoln about how today's graduate can shape the future for the better.  Love this!
With either gift, a check or gift card can be placed inside as well to add to the gift item or give alone as both gifts are great!  Be sure to enter the drawing to receive these thoughtful gifts for the graduate!  Entering is easy.  Simply…
 Email your name, email address and mailing address where you want the prizes sent if you are the winner.  Winner is drawn through random.org.

 Do this by 9pm tonight, Friday night, May 24th so we can send the winner the prizes by tomorrow, Saturday, just in time for your graduation celebrations!
Good luck and a big hearty congrats if you have a graduate this year.  My turn again next year when I will have one graduating college and one graduating high school.  Class of 2020, here we come!