Today on the Your Life Arizona morning show, I shared cool back to school stuff for the whole family.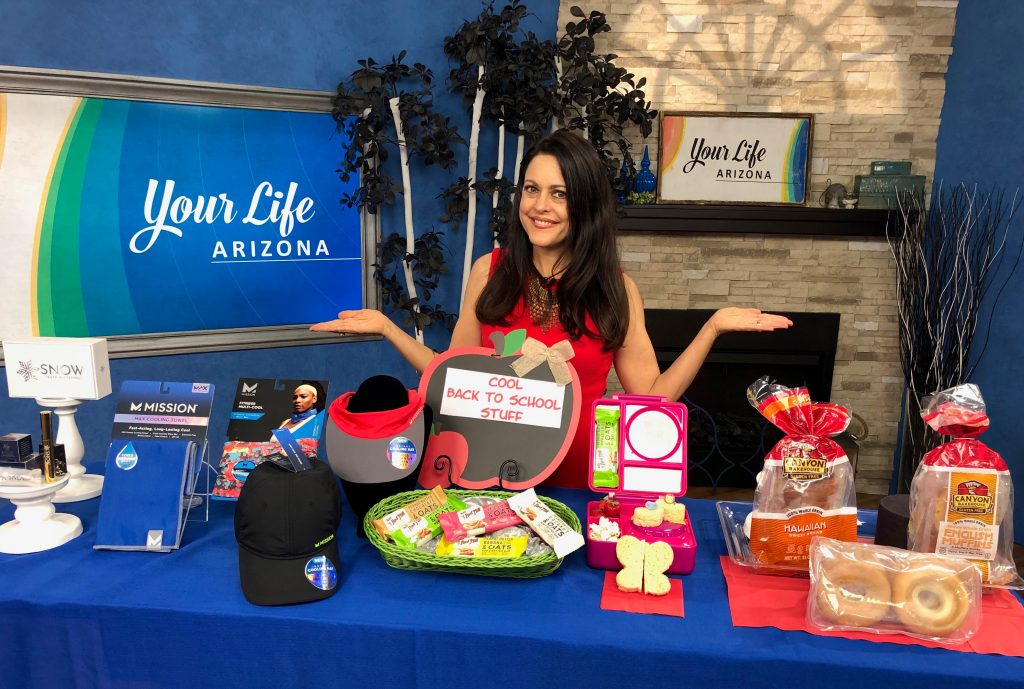 When it comes to back-to-school gear and foods, I have become a bit of an expert because I now have two seniors.
With a senior in high school and a senior in college, we have tested a lot over the last 12 plus years.  I love to find stuff that makes the manic school year a little more managed.  So today I bring you a hodgepodge of foods and ideas for a smoother school year ahead!
Family Food We Like
*Canyon Bakehouse Gluten Free Stay Fresh Breads – This delicious bread was created by a team that couple, Josh and Christi Skow assembled when Christi was diagnosed with Celiac Disease.  Their creation is tasty and does not taste gluten free at all.  I was pleasantly surprised by just how good their bread and bagels taste.  So many kids have gluten sensitivities these days, so Canyon Bakehouse is a great option. The varieties also come in smart and innovative packaging that stays fresh for 90 days, without freezing or refrigeration needed!  We tried the 100% Whole Grain Cinnamon Raisin Bread for a quick breakfast on a busy school morning.  Paired with a hard boiled egg, a complete and quick breakfast was enjoyed by our family before rushing out the door. Each slice has only 80 calories and contains two grams of fiber and one gram of protein.  I also love the Everything Bagels that is made with 100% whole grains with no GMOs.  The bagels work for both breakfast and lunch.  Other terrific gluten free varieties offered by Canyon Bakehouse include scrumptious Hawaiian Bread that we made grilled cheese sandwiches on, Ancient Grain with nutritious grains like millet, quinoa and more.  The gluten-free bread is also free of dairy, tree nuts, peanuts and soy.  I buy my loaves at Natural Grocers and the brand is also sold at Fry's, Safeway, Target and other stores that can be found on the Canyon Bakehouse website at their zip code finder.
*Bob's Better Bars – You have probably purchased Bob's Red Mill flour as it is a good product.   Did you know that Bob's Red Mill also has snack bars?  These yummy bars are non-GMO, whole grain and are made with oats, peanut butter and honey.  Bob's Bars come in five flavors that include Peanut Butter Jelly & Oats, Peanut Butter Coconut & Oats, Peanut Butter Chocolate & Oats, Peanut Butter Banana & Oats and Peanut Butter Apple Spice & Oats.  These bars work for breakfast and/or a great snack for in between the school release bell and after-school activities.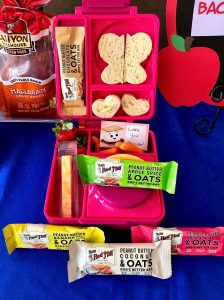 I like them for my kids and for myself because they have up to 7 grams of protein in each bar, so they are also the perfect grab on-the-go bar for the busy mom on the run.  Buy's Bob's Red Mill Bob's Better Bars at Safeway, Fry's, Target and other local retailers.
For The Teen & College Athlete
*Mission Cooling Gear – This helpful line, Mission Cooling Gear, would have been so helpful for my son back when he played on the high school golf team, especially here in Phoenix!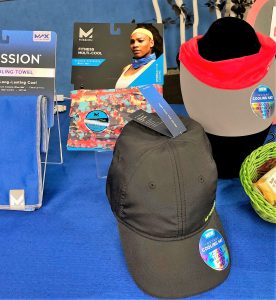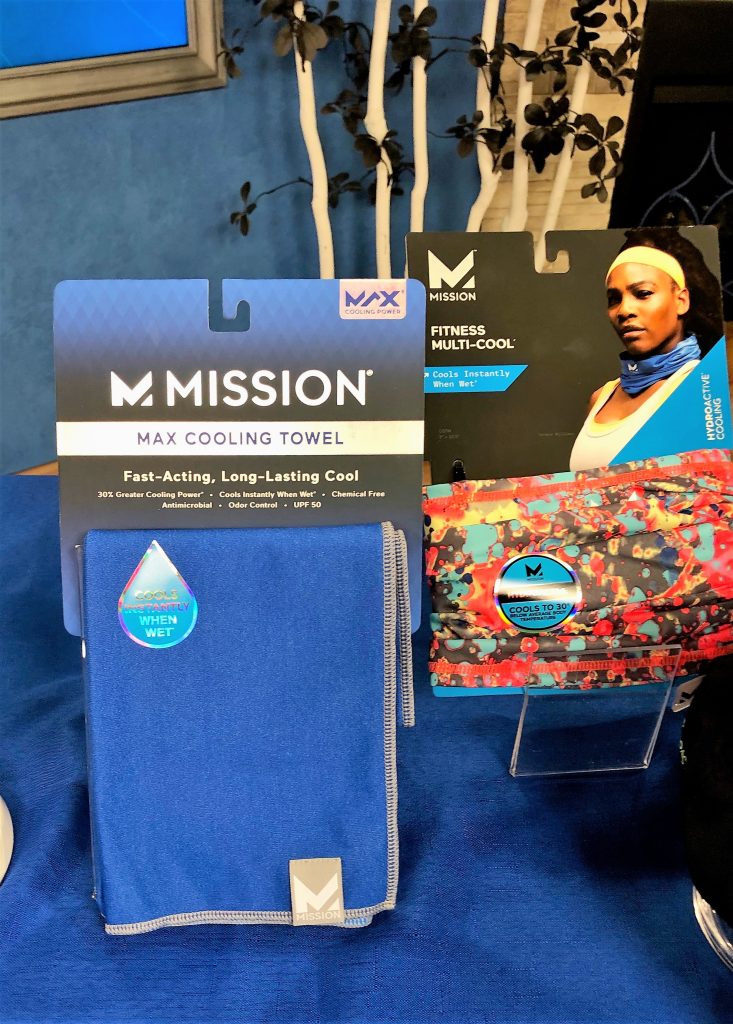 The Max Cooling Towel is fast-acting and provides log-lasting cooling plus it is chemical free.  It helps with odor control and provides UPF 50 sun protection, too.  Plus, it is easy to activate as the user wets the towel, wrings it out and then snaps it.  It provides cooling for up to two hours, is reusable and machine washable.  The Mission Cooling Towel sells for $19.99.  Mission also sells cooling ballcaps ($19.99), Fitness Multi-Cool neck gaiters ($17.99); sun cooling visors ($14.99), cooling bucket hats ($24.99) and more. Mission cooling gear sells at mission.com, Walmart, Academy Sports and Dick's Sporting Good.
For The College Student
With a senior in college, I speak from experience when I tell you that your student needs to be ready to impress with a strong first impression since interviews for jobs happen during these years.  And internship interviews are also very important, so having a confident, white and bright smile helps.  That's why I recommend the SNOW All-In-One Teeth Whitening System that provides a professional at-home teeth whitenting kit without causing sensitivity.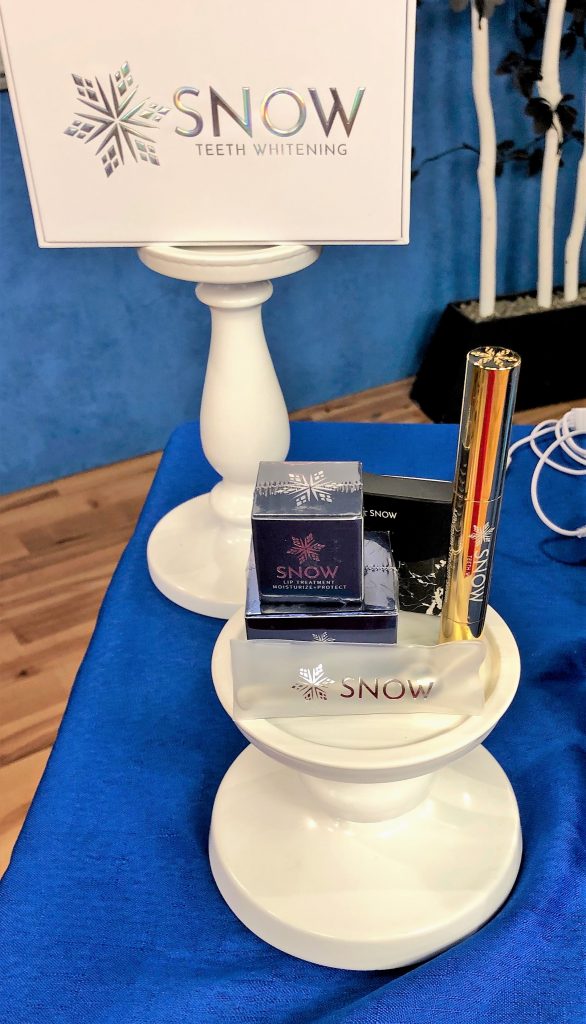 Another cool plus with this kit is that the mouthpiece attaches to a cell phone to illuminate the LED light that activiates the teeth whitening process.  So easy and cool for to do right at home.  Sells for $150 at trysnow.com.
Fun Fun!
*UpChefs Fun Sandwich Cutters – ($21.97 at Amazon) – Make your kid's packed lunch fun to eat and this also encourages them to eat what you pack instead of trading with other kids.  To do this, use the fun sandwich cutters and the included stainless-steel mini heart and flower stainless fruit stamps to create the foods you want them to eat in a visual and appealing presentation.  The kit is packed with 10 sandwich cutters in shapes that include a heart, a puzzle, dolphins, a dog in a doghouse, a butterfly and more.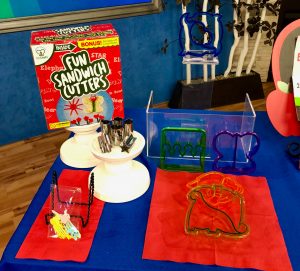 Also included are 10 cute animal food picks and six fruit and veggie cutters.  Fun and cute!
Earth Friendly Lunch Box Stuff
I preach to my kids to go green so it's important that I set the example and the lunch box is a good place to start.  No more plastic baggies and water bottles.  I also found some helpful lunch box lines and accessories to keep it all green. Here is what I purchased for this school year…
*Enviro Products Litter Free Lunchbox Kit – ($18 at Natural Grocers) – The name of this colorful lunch box is right on…litter free!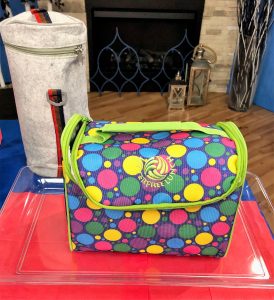 Yes please!  This BPA free lunch box contains two small containers, one medium container, one large container and one bottle…no more wasteful water bottles!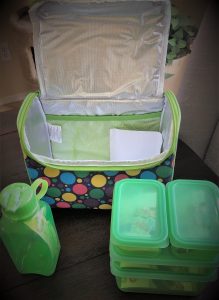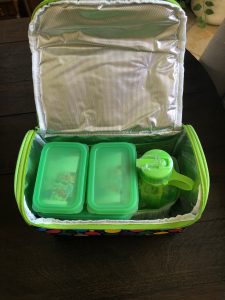 Plus, this kit comes with bonus lunchbox recipes prepared by expert nutritionists.  So cool!
*Lunchskins 2-Pack Reusable Bag Set – ($21.90 at Amazon or Natural Grocers) – Get rid of those wasteful plastic lunch baggies for good.  These plastic-free, dishwasher-safe, reusable bags work perfectly to pack sandwiches, snacks and more in your kid's lunch…and your own earth-friendly lunch, too!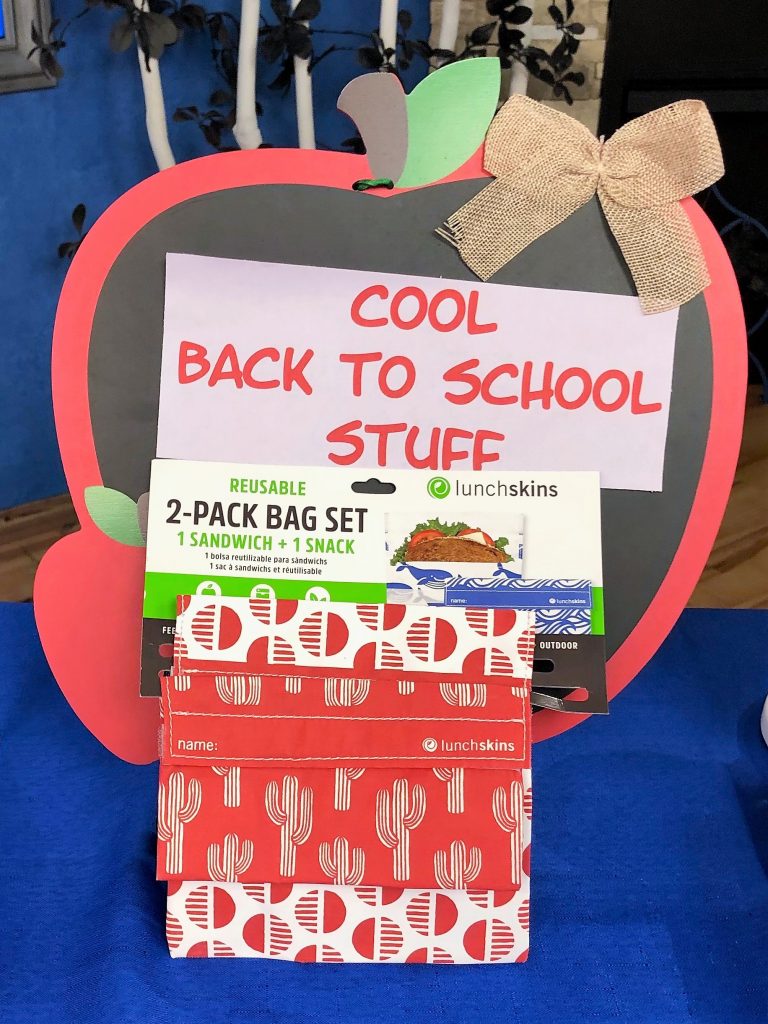 I purchased my pretty red cactus/dot set at Natural Grocers.
*Omiebox – ($39.50 at omielife.com and amazon) – This sturdy but compact bento box keeps both hot and cold foods fresh for the lunch hour. The lunch box is BPA free and is comes with a vacuum insulated bowl for soups, leftovers, hot and cold meals and more.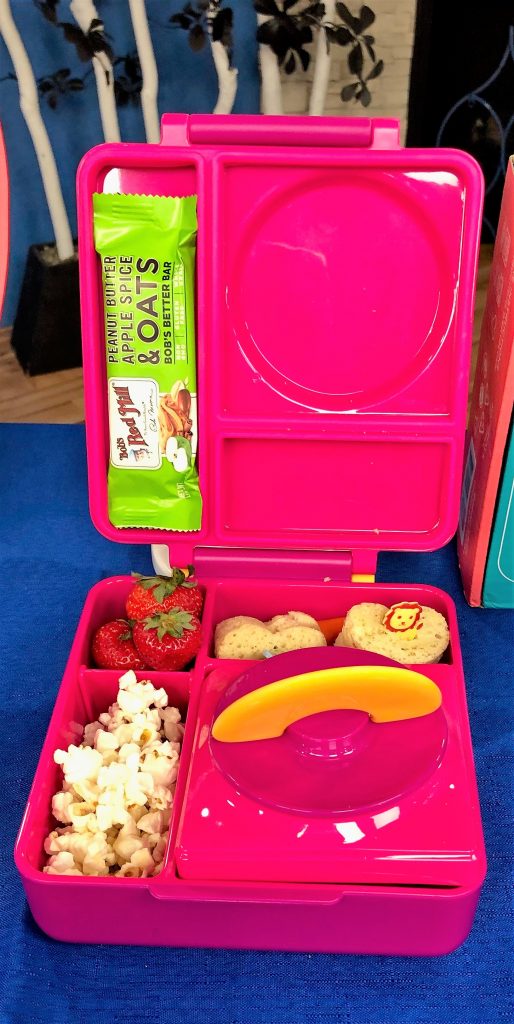 I love that the insulated bowl is low and wide so it makes eating easier for kids versus the typical tall and deep model that can be tedious to dig into.  I bought my Omiebox on Amazon for $39.50.
*TiLeMiun Insulated Stainless Steel Lunch Box, Thermal Compartment Stackable Bento Box With Lunch Bag & Cutlery – ($27.99 at Amazon) – For the older kid or college student, this cool lunch box sits upright and comes with a handy carry pack and shoulder strap.  It is easy to carry with a portable handle with a top lid that can be used as a bowl.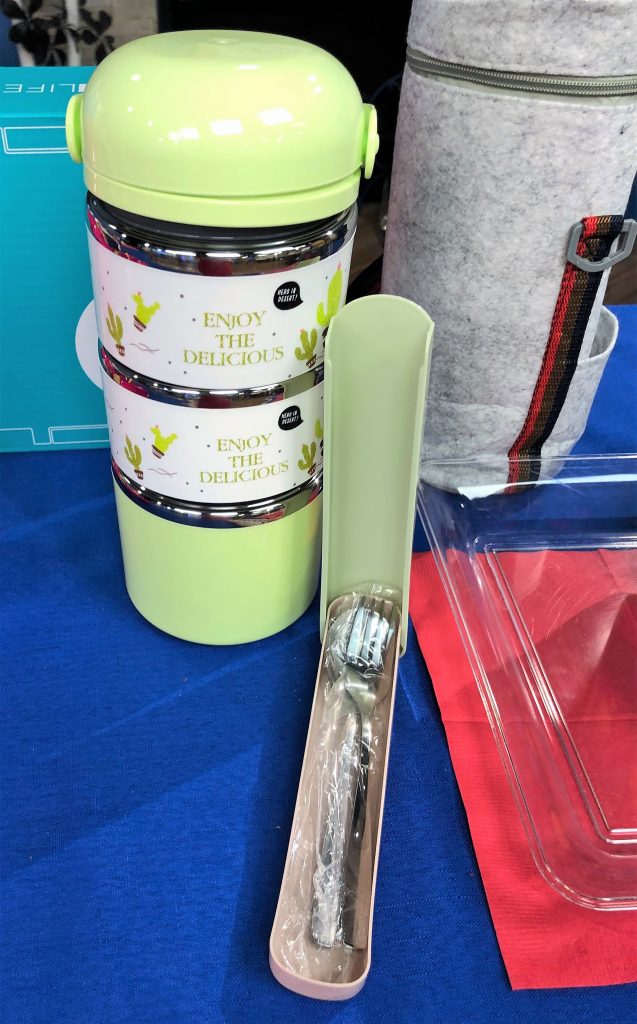 With three insulated compartments, diverse layers of food can be packed for a delicious and nutritious lunch.  The containers are BPA free and keep warm foods warm and cold foods chilled for 2-3 hours.  I bought mine on Amazon for $27.99.
What brilliant back-to-school items do you swear by? Let us know in the comments section as we love to share ideas and help eachother have a less manic and more managed school year ahead!  Wishing all a happy and healthy school year ahead!