My first visit to New York City two weeks ago included a little French flair.  This is because we stayed at The Sofitel Hotel.  My husband has stayed there for business so he decided that is where he would return and we would kick off my (and our daughter's) very first visit to the Big Apple.  We loved our hotel.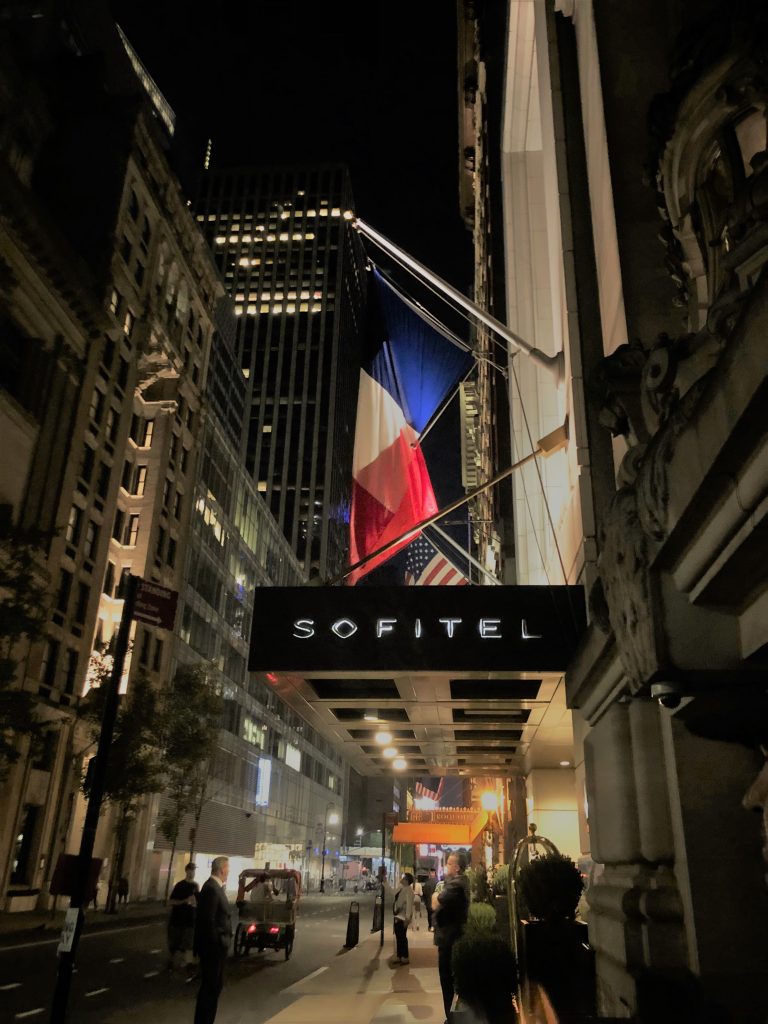 The Sofitel New York Hotel is American elegant with European influence in every corner.  Located between 5th and 6th Avenues, The Sofitel is close to Times Square and in walking distance to the Broadway shows.  Our view was awesome!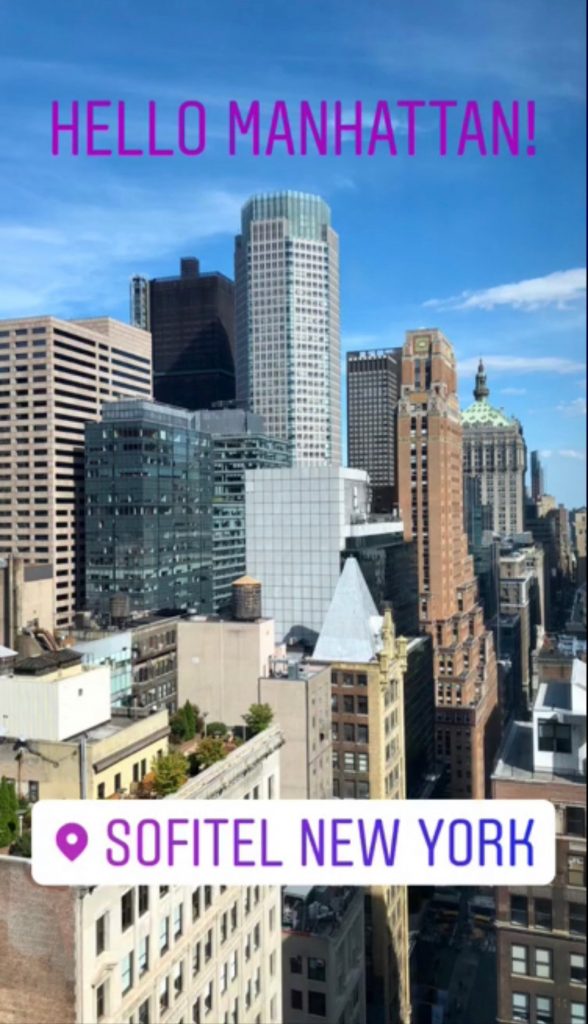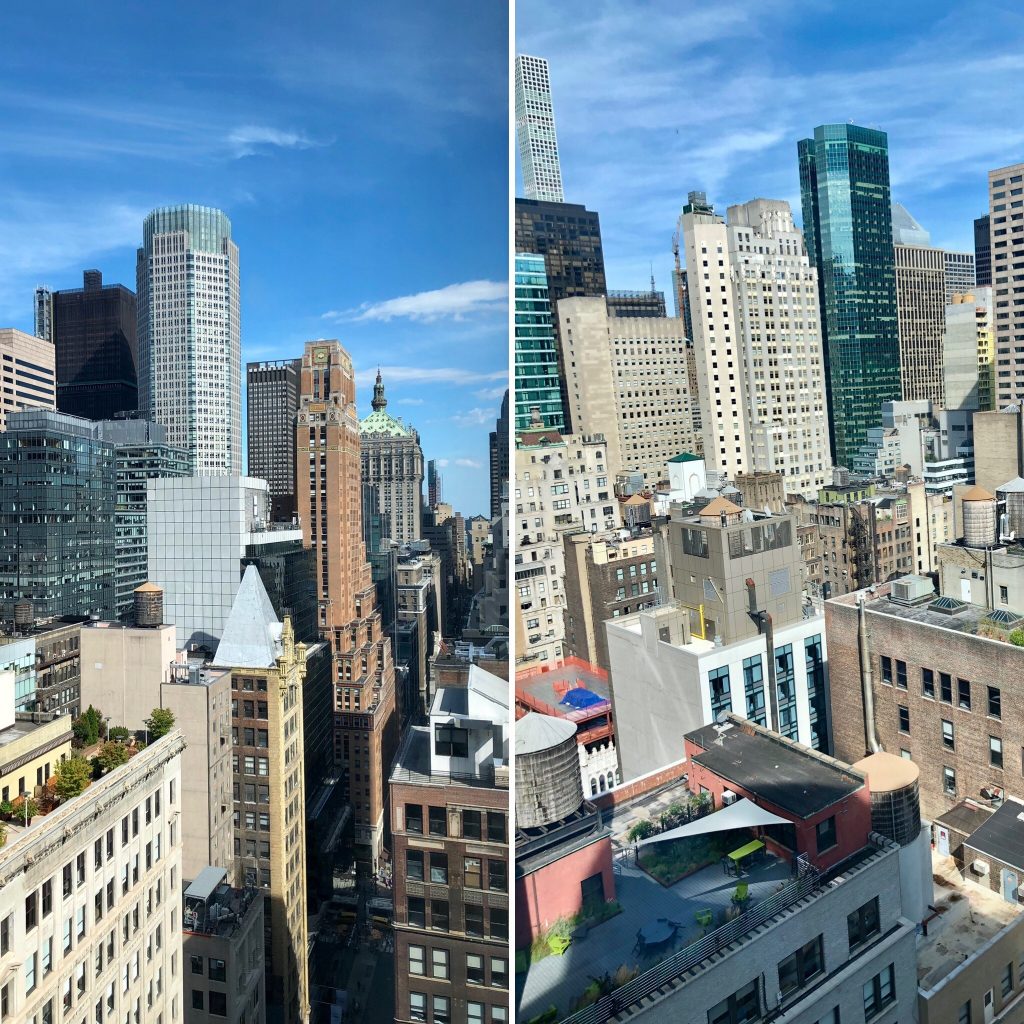 I completely forgot to photograph our room.  Every time we returned from a full day out in the city that never sleeps, we were so exhausted that we went to bed pretty quick!  View rooms on the Sofitel website. This property offers a huge range of rooms and suites with fancy high-priced themed rooms like the The Tony Awards suite that feature amenities from the actual Tony Awards.  Memorabilia like award-winning scripts.  Or book the Cher Suite.  Complete with some of Cher's costumes and more, that room would be fun to stay in, but that was NOT our room!  I'm guessing that is way out of our budget.  I did not inquire…LOL!  To see the price range of the regular rooms (still very nice), look here.
I highly recommend the very nice Sofitel Hotel.  Many of the hotel employees are French.  It was fun to hear their accents and to listen to them speak in French since many tourists from France stay there and converse with the friendly staff.  The concierge is also very helpful with restaurant recommendations, directions or services like booking a personal driver if desired.  Check it out if you plan a trip to the city.  Let us know your favorite place to stay when visiting NYC. Leave your recommendation in the comments section.  Stay tuned for more Big Apple posts about where we dined and more.