Looking for a good hotel to stay in that is in downtown LA?  Last weekend I discovered a great one that is now my new favorite downtown LA property. The Hotel Indigo delivers and exceeds expectations.  Located close to LA hot spots like the Staples Center and LA Live, this boutique hotel is convenient, comfortable and quite nice.  Since my son now lives in LA and my daughter has multiple interviews and auditions with universities in the same area, I have been traveling to California quite a bit lately.  Many Los Angeles properties have left me impressed but I had yet to find a favorite in the downtown area until now.  Here is a quick list of why this property checked all our boxes…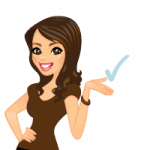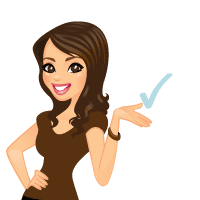 *Great downtown location and at the same time it feels like you are getting away from the busy streets of LA due to a welcoming entrance that is situated off the main streets.
*Beautiful lobby with snacks and beverages for purchase that include healthy options. This was helpful the next morning when we quickly added a few drinks to our checkout bill to take with us. We were in a hurry to catch our uber so being able to grab the beverages was appreciated.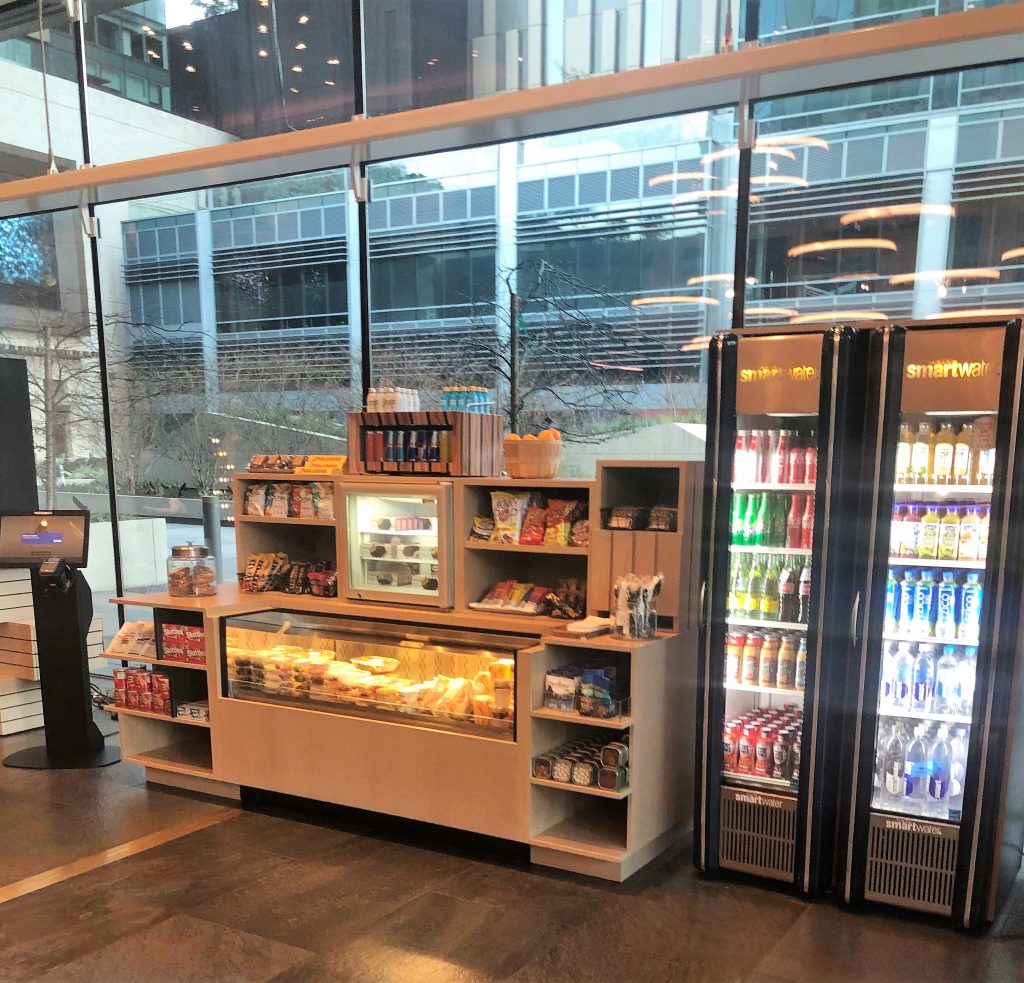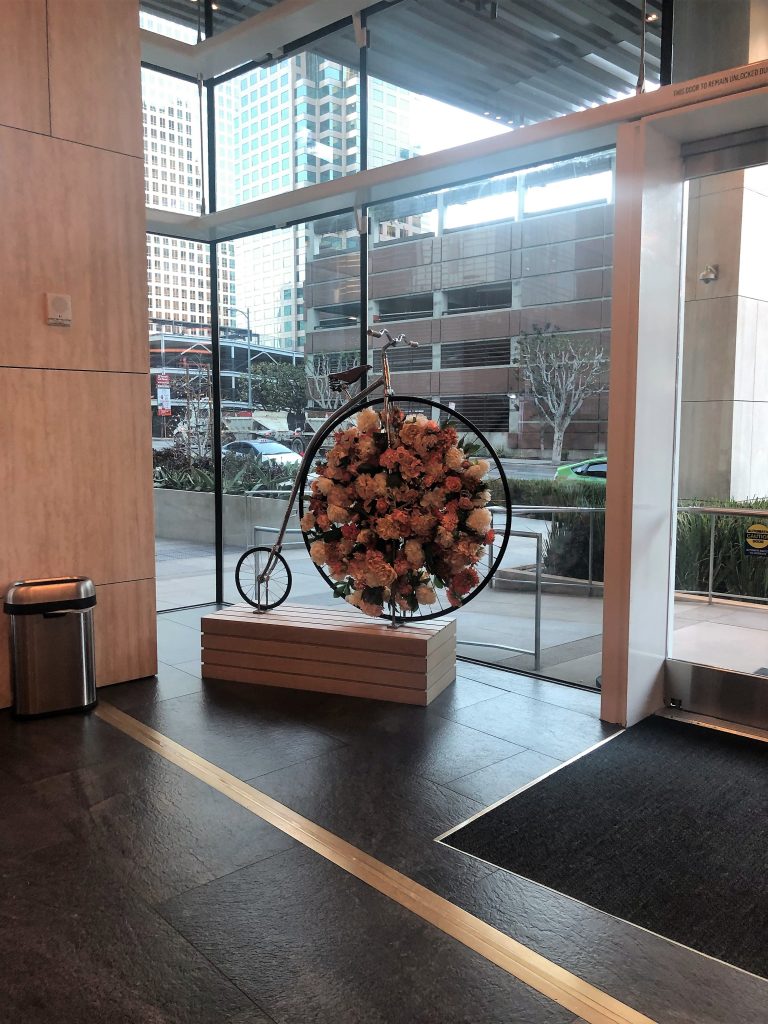 *Pretty and comfortable room and beds.  The room and bathroom were both clean and functional. I also liked the modern elements decor.
*Delicious food in the hotel's restaurant, Metropole Kitchen. I forgot to take pictures because we were so hungry after traveling that we dug right in as soon as the plates hit the table!  I highly recommend the scrumptious Brussels sprouts appetizer.  Prepared with almonds, grapes, parmesan and honey sherry vinaigrette, every bite melted in my mouth.  Everything we tried was terrific.
*Impressive and yummy breakfast buffet.  I booked the hotel through the IHG Rewards Club website so I accrue points for every hotel stay that is affiliated with IHG.  We booked a room and breakfast package for $348 for our one-night stay.  The food the next morning exceeded our expectations with an extensive hot and cold buffet.  Although this photo is from the IHG website, our buffet the Saturday morning we stayed looked identical to this and this is only one of the three additional food selection areas.  I can't wait to stay there again for the restaurant!
*The staff was also very professional, welcoming and friendly. Our waiter's food suggestions were right on the money.
We didn't have time to visit the property's hip 18th floor cocktail bar called 18 Social or the fun rooftop heated pool.  I was pleased to learn that the hotel's fitness center is open 24 hours.  I plan to experience all that next time!
For the reasons listed above, I will be sure to stay at this property again.  I highly recommend the Hotel Indigo for a safe and enjoyable stay in LA.  Be sure to try the food, too.