Day 2 of sharing a short and sweet post that I hope makes you smile today.  This sweet photo popped up in my social media memory page yesterday.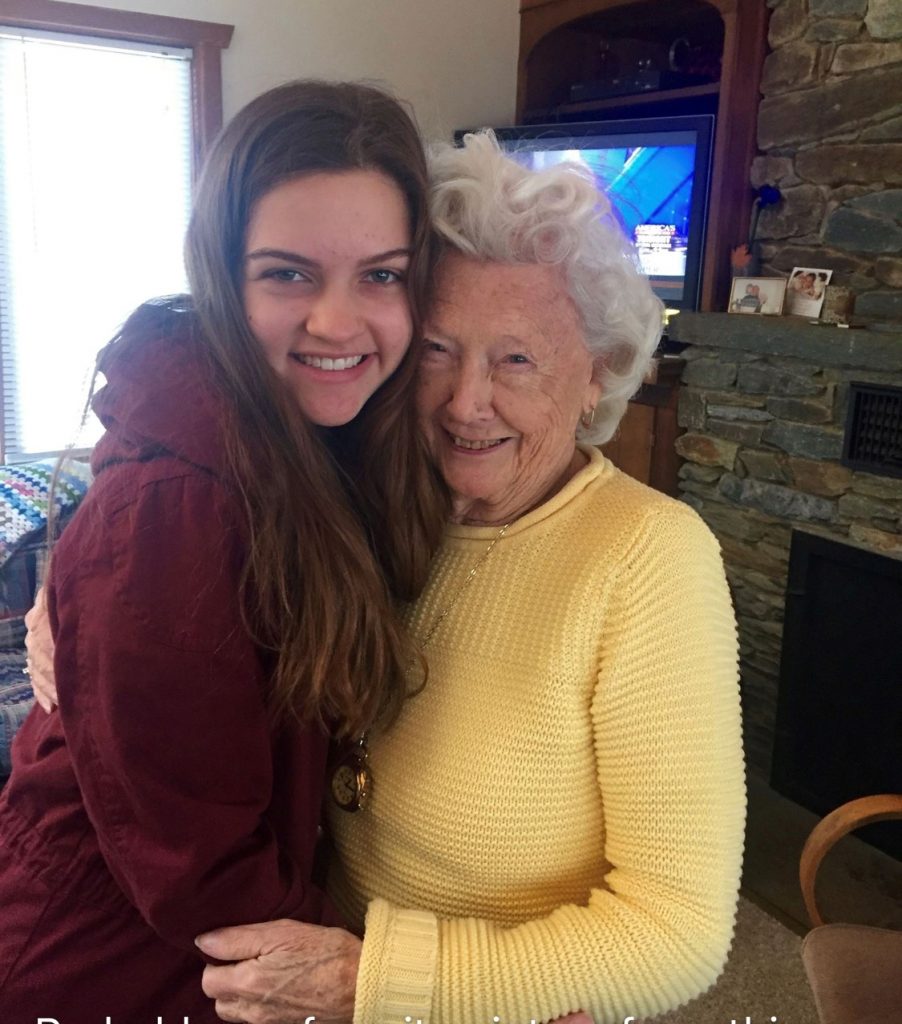 This is my Grandma Dottie.  She turns 95 in June.  She is embracing my sweet girl.  This photo was taken two years ago in my grandma's home in West Virginia.  Hugging.  I miss hugging!  I know we will all get to hug again.  Hopefully very soon.  This picture reminds me what's really important.  And this precious photo reminds me why I'm strictly adhering to social distancing now.  To help protect my precious grandma and to help protect my girl's future.
I hope that today's short and sweet smile post made you smile, too.