Many of us have questions about refunds in light of the many cancelled and/or postponed events due to the Covid19 crisis. My son, LA Times reporter, Jack Harris has the answers in his recent article addressing this question that so many people are asking now…will I get my money back?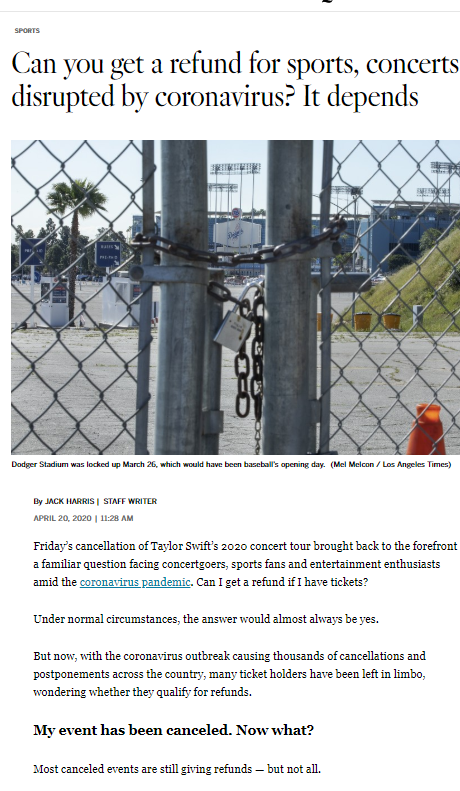 To read his entire article, click here.
And, if you can, don't forget to support the LA Times and newspapers in general.
Keep hanging in there everyone!