Last week my husband and I became official empty nesters.  23 years later and it is an adjustment.
I am blessed.  My family and friends have checked on me with loving messages, texts, phone calls and some gifts, too.  They all want to know the same thing…
HOW AM I ADJUSTING TO AN EMPTY NEST?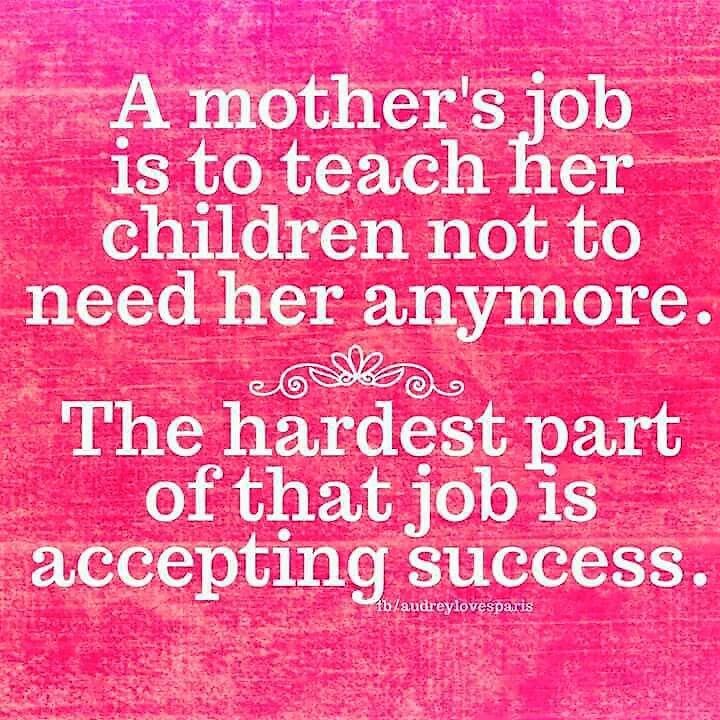 One full week in and the answer is that I'm doing OK.
This is my second time around to move a kid to college.  I am struck by how the two big moves have affected me differently.
That first time around I really felt the heart pangs after my son moved into his dorm.  It took about two full weeks (maybe three actually) for the pangs to soften.
The second time around (and this is also my last time) gave me heartache a few months before the big day.  My heart really starting hurting that last week leading up to her departure.
It was the opposite with her.  I cried all week long leading up to the big move.  In fact, my morning show viewers will see some of that bittersweet emotion in my upcoming segment.  My daughter filmed it in our kitchen on one of her last days at home.  At the end of my peach cake recipe demo, I broke down a little.  Yep, right there on camera!  I truly did not see that coming.
The heart can be sneaky like that.
However, I can tell you that today I am pleasantly surprised by just how calm and peaceful I feel.  And that surprises me especially since she moved to LOS ANGELES of all places!  In 2016 my son stayed local when he moved to college so I expected the LA thing to be gruesome on my heart.  But I also had time to prepare my heart as LA had been her goal since grade school.  I had time to get used to this idea that SHE made happen.  She earned some great scholarships and knocked out a lot of her college courses with dual enrollment.  In addition, she took the ACT and SAT multiple times to increase the scholarship amount offered to her by the college.  These smart moves on her part made an out-of-state tuition more doable for us.
But those words…out of state…that's hard on a mother's heart for sure.
But I really am OK.
However, I must admit that I got a lucky break.  My girl is living with my son!  Woo hoo!  Can you hear my happy heart beating?!
Since the LMU dorm was unable to openly safely due to Covid19, the university is doing the first semester online.  Our son works in LA and was apartment hunting for a new lease, so it all came together for a perfect Plan B for our girl.
So that helps my heart a lot.
I realize that I am very lucky to have our situation work out this way. But it is still a giant transition.
If I just sat around, I would NOT be doing well.
You see I started thinking about how to prepare this mama heart of mine a few months before the big day hit.  The day that we would return to an empty house and my empty nest days would truly begin. I do believe that some of these tips below have helped soften the blow.
My first and foremost best tip is to focus on the fact that you always have something to look forward to.  Whether that be a visit to your child's college or a planned gal pals night out or the upcoming holidays that brings your kid home…these are events to look forward to, which is so helpful on the heart.
Remembering that there is always something to look forward to is key!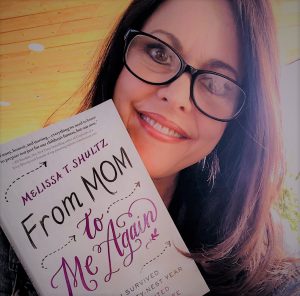 That is my biggest tip and here are my others that I think are helpful…
 Yep, for the first time in a long time, you get to put YOU first.  Once you arrive home from the big bittersweet goodbye you get to nurture yourself and your soul again after many years of putting your kiddos first.  Time to be selfish again.  Enjoy it!
2.  Pamper and spoil yourself those first days.  The first week in I shamelessly ate lots of chocolate and bought myself a beautiful bottle of sparkling Rose that I shared with one of my best girlfriends.
3.  I took some time to catch my breath before jumping back into my freelance work and the 1,000 other jobs around the house that are calling my name.
4.  Through the years, I never let my girlfriends go as our kids grew up.  I read this wise advice in an article that explained that if your mommy duties have left you not making time for your gal pals…rethink that.  So true.  You will cherish those relationships so much later in life, especially when you are all in the same empty nest club.  My gal pals have showered me with so much love.  It is awesome!  I can't wait until this darn virus subsides so I can plan a big night out where I can squeeze each one of these lovely ladies.
5.  Let your partner know that you need support and patience. I woke crying during our hotel stay the weekend we were moving our girl into the apartment.  My hubs was a little confused by that as we still had the weekend with our kids before the big goodbye.  I reminded him that the empty nest syndrome is called a syndrome for a reason.  Another friend of mine told her husband to hug her and not to let go until she says so.  I love that.  And don't forget that the daddies are doing their own empty nesting adjusting deep down inside of their papa hearts.
6. Having a pet is helpful.  The cuddles and unconditional love they give you really does help to fill that empty nest spot in your heart.
7.  And with both of my kids…their JOY filled my heart hole the most.  Let the happiness your kids are feeling being out in the world outweigh your Mama sadness.  I have found that feeling their joy makes my weary heart turn happy.  That is what the raising kids thing is all about…getting them launched into their adult life.  You did it!  Celebrate that joy!
8.  My daughter gave me a great book about reclaiming your life after your kids leave the nest.  Check out the book From Mom To Me Again:  How I Survived My First Empty Nest Year & Reinvented The Rest Of My Life.  She actually gave it to me as a joke…but I opened it, started reading and I loved it.  I recommend it. It is the book that I'm holding in the above picture.  From Mom to Me Again by Melissa T. Shultz is terrific.
9. Laugh!  Find what makes you laugh out loud and keep it up daily.  I follow talented and super relatable comedian, LeeAnne Morgan.  She posted a wonderful bit of advice about how to adjust and rise up from wanting to "take to the bed" when you return home to the empty nest.  This is one of my faves and her words were touching, funny and supportive.  I pasted her advice below…
From my favorite comedian Leeanne Morgan…
"For all you Mamas moving little children into college dorms…everything is going to be alright, I promise. Yes, you may take to the bed for a while and yes you may eat way too many Brookstone chocolate covered blueberries while watching a filthy Netflix series. You may be the type of woman that exercises and loses weight over the next few months. Good for you. Whatever. I've had three leave for college. One has finished and is married. One's a senior and one is a sophomore. When I get sad and lonely (because their daddy doesn't chat) I just think to myself, "Do I want a little weird child living in my basement because they can't cope (if you have one of those, my apologies) or do I want my babies to fly out of the nest and soar? Somehow, that gets me through. God Bless all of you and just know that every stage is spectacular and you'll find that this one is too. I am now going to catch up on one of those filthy Netflix Series. Oh my gosh, there's a skinny cow in my freezer. Score.
Side note: If mine need to come back and live in the basement, that's also fine with me
"
My sentiments exactly, Leeanne!  Following Leeanne gives me the gift of laughter and that is very soothing to the empty nest soul.
10.  Finally I am reminded to practice a bit of advice a friend of mine shared with me years ago.  She was well into empty nesting when she told me that she follows this mantra…
If you live in the past, you are depressed. If you live in the future, you are anxious.  If you live in the present, it can be a gift.  It is called the present for a reason.  
I have decided to embrace the present. I am taking in the excitement I feel watching my kids do their adulting.  It is rewarding to watch them carefully work towards their own life goals.  I am investing time in reconnecting with my hubs again as we celebrate the fact that we raised our kids.  And that they turned out to be nice humans 🙂 I'm even striving to embrace how quiet our home is now.  I've heard many empty nesters before me say that was one of the hardest things to get used to.  I have decided to enjoy how relaxing and peaceful our changed environment has become.  It is all in your perspective.
So those are my empty nesting survival tips.  Tell me how YOU fellow empty nesters out there are doing. Leave your tips and experience tidbits in the comments section.  I love when other parents share on this blog.  It is so helpful.
And one last cool note to share…who would have known that a package of tissues would have said it best.  Given to my daughter and to me by a special friend last week for our big trip, this gal pal of mine hit the nail on the head.  Can you guess which one goes to the mama?
Of course, the Summon Your Strength is for me and I love it.
But I will tell you a secret…one week later after moving our lastborn out of state, I have decided that the Seize this Moment sentiment is also going to be my new mantra, too.  Cheers to that!