Last week I did two things that I have missed so much.  I flew and I checked into a hotel.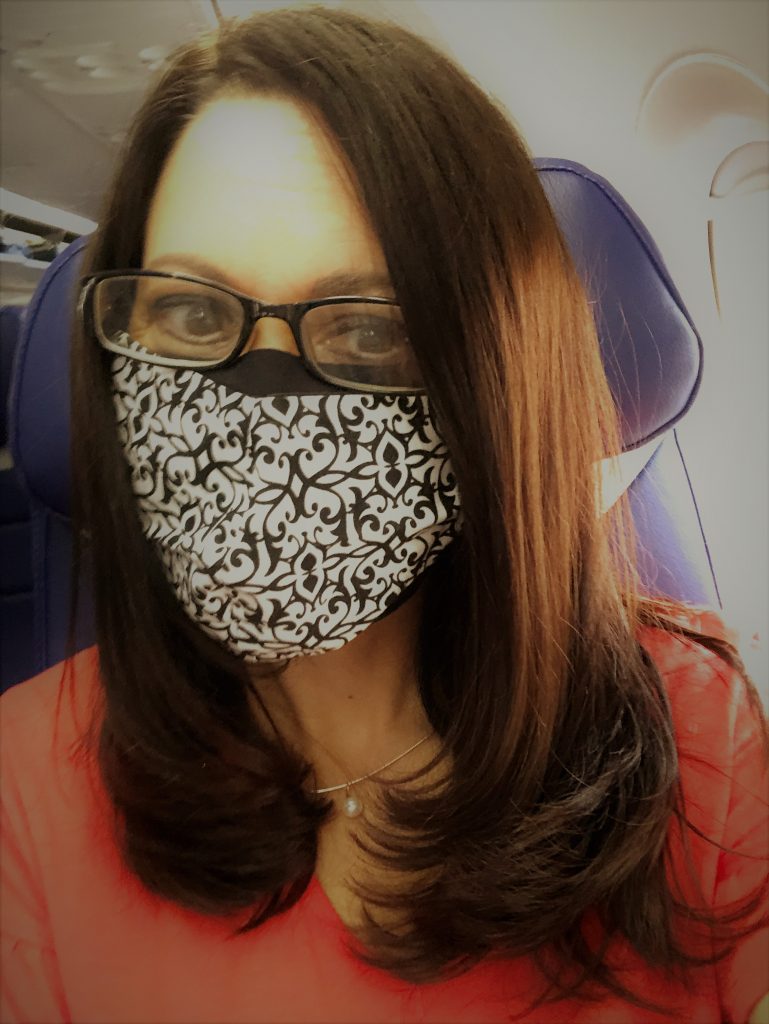 It was great!  But it was different.  Now that I'm back home, I want to share my personal quick tips for flying during this pandemic.  I also want to compliment the two businesses that I experienced…Southwest Airlines and the Marina del Rey Hotel in Marina del Rey, California.   Today I will cover my airplane trip. This weekend I will discuss my hotel experience.
Both Southwest Airlines and Marina del Rey Hotel mostly get a thumbs up from me after my trip.
For today's quick tips blog post, I will fly through my flying quick tips…
*Don't forget your mask and pack extra masks in case you lose or drop yours.  Most airlines are strict about mandating the mask requirement.
*Pack a pair of socks in your carry on bag.  I forgot to do that and I had to go barefoot through the security check since I wore flip flops. Oh the germs on that airport floor…ugh!
*Pack a travel size hand sanitizer and a pack of cleaning wipes.  I was thrilled to find a small pack of Clorox wipes at Target.  I just checked Target to see if some are still available, but they are sold out.  However, it pays to search online often for this item.  Several times a week I check multiple stores in search of Clorox or Lysol wipes.  I usually find at least one container.  Make your own small pack with several cleaning wipes packed in a quart size plastic sandwich bag.  Then bring an empty bag to put the soiled wipes in so you have somewhere to dispose of the wipes until they can be thrown away.  As soon as I found my seat, I quickly wiped down the seat and arm rests.  This also indirectly let my seatmate know that I would be respectful of protecting him from potential germs and I hoped that he would take the hint and reciprocate.
*Eat and drink before your flight. The gentleman behind my row kept sneezing. I was glad that he was masked… and I was happy to leave my mask on so I did not remove it for drinking or eating.
*Decide how you want to be seated on board by researching the airlines pandemic seating plan before you book. I appreciate that Southwest Airlines leaves the middle seats open for now.  I was especially happy about having that space between myself and my seatmate (he sat in the aisle seat and I sat in the window seat) as he wore his mask, but it only covered his mouth.  With his nose exposed the entire flight, I appreciated that there was an empty seat between us.  If you are like me and prefer to fly on an airline that does not currently book middle seats, then choose Southwest Airlines or Delta Airlines.  Both are planning to book middle seats soon so be sure to check when this policy changes.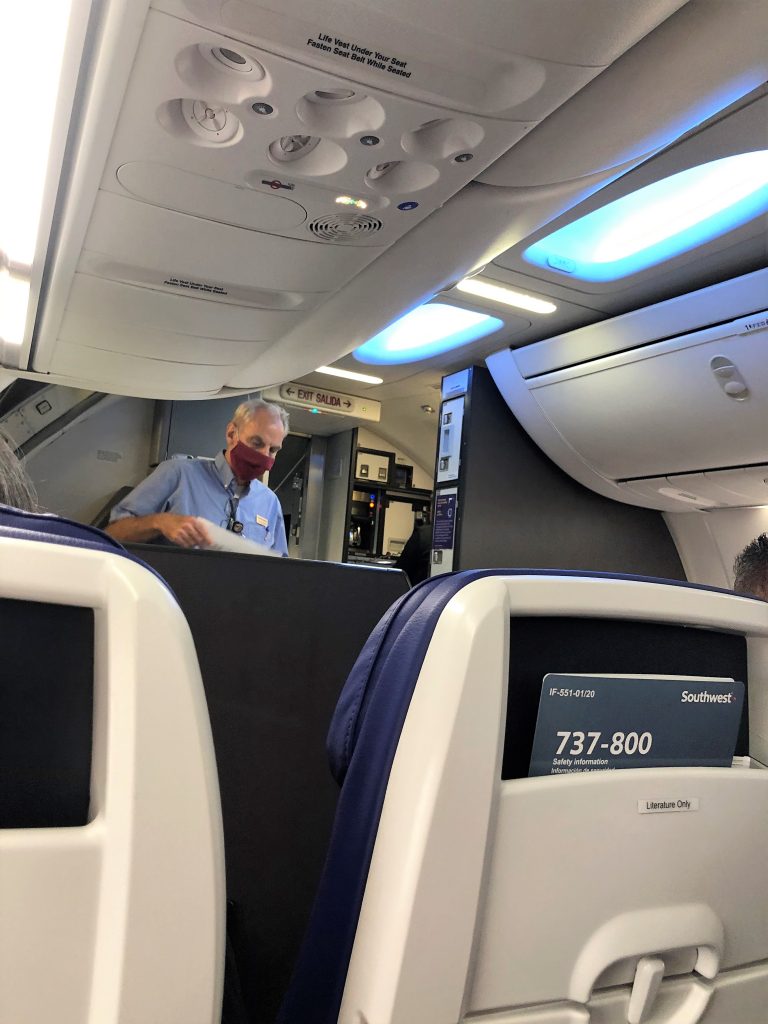 *Set up touchless technology on your devices before you travel like Apple Pay on your phone or Apple Watch.  Most of the merchants I encountered at the airport take Apple Pay. Many stores and restaurants were closed but a few were open for business, thank goodness.  I loved being able to pay with a quick wave of my wrist since I wore my Apple Watch.
*Bring your own pen!  I can't stress this enough.  Just when I thought most places offer touchless technology, I still had to use the pen they provided at times.  I visited an open airport restaurant preflight for a quick cocktail (cheers!) and I had to use the bartender's pen to add a tip. I didn't notice any sanitizing of the pens bar side.  I also had to use a pen when I checked into the hotel, received room service, etc.  Add pens to your essentials to keep on your person.
*Turn the overhead air vent on as soon as you take your seat.  My mother-in-law shared this tip with me.  Turning the overhead air vent on creates sort of an unseen air barrier around you that can redirect potential virus particles away from you to instead down to the floor.  I also read this interesting tip in a Business Insider article.
*Travel light if you can. I did not have to grab anything from the overhead bin so I was able to deplane quickly.  I was glad that I traveled lightly and didn't need the overhead bin space.  Passengers did tend to crowd each other when exiting the aircraft.  I also sat close to the front as well so I was able to avoid the cluster that occurs when people are ready to deplane.
Overall, I found flying to be a calm experience that I have missed.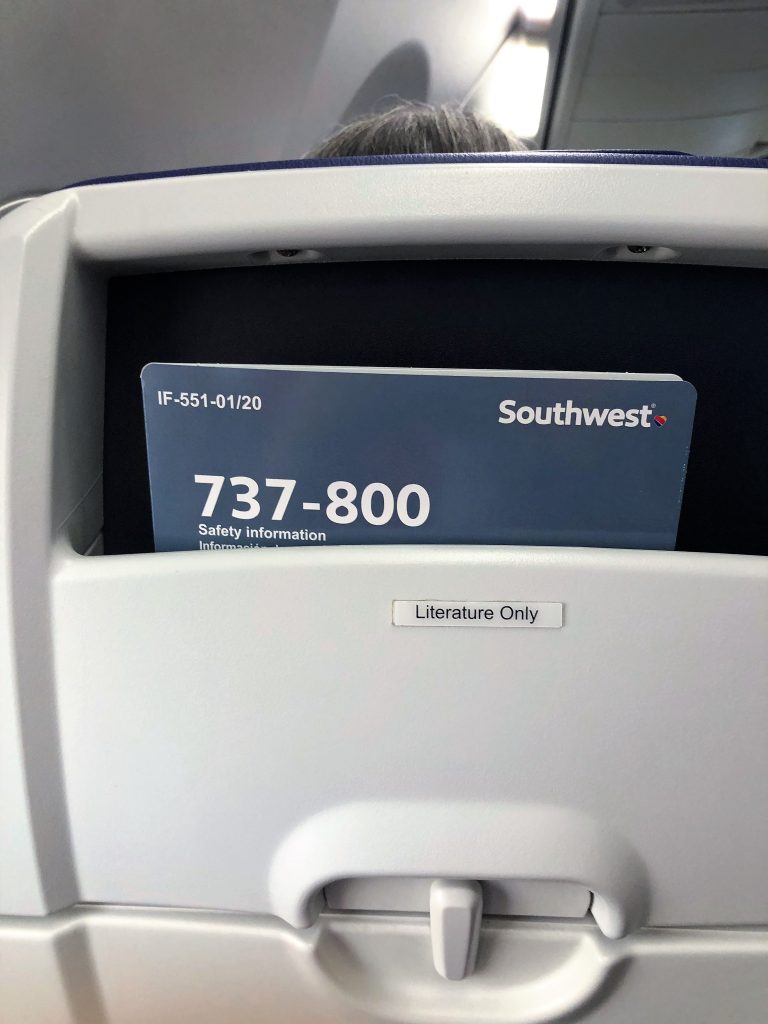 Perhaps I use the word calm because folks are social distancing and not crowding like the preCovid days.  I kind of like that.   Southwest Airlines has folks line up to board in groups of 10 with distance between each person.  I also appreciated that practice during this crazy time.
Those are my quick tips for flying during this pandemic.  What travel tips do you find helpful?  Share in the comments section.
Stay tuned for my blog post this weekend about my hotel experience.  There are some details that will surprise you and I look forward to sharing my experience. It was good to check into a hotel again.  If you are headed back up in the air soon, I wish you a healthy and happy return to the skies.  Stay healthy everyone.  Unfortunately, cold and flu season is straight ahead.  Perhaps all the hand washing and mask wearing will result in a mild season.  Fingers crossed!