Since the world's current events have a lot of people spending more time at home, I decided to share this helpful article by guest writer, Will Cotter.  Will tells us about 10 easy upgrades for a healthier and happier home. Take a look…
Will says:
We all want to maintain the healthiest home possible and with the help of Better Cleans we've prepared a list of the easiest upgrades that do not have to be expensive and complicated. Here are ten upgrades you can make without disrupting your home for weeks or months.
1.   Clean Feet/Shoe Station
One of the fastest ways to bring germs, dirt, and grime into your home is on your feet. We walk through contaminants everywhere we go. Install rugs on both sides of the entryway doors. You can also choose to make your home "shoeless" and require guests to remove their shoes at the door.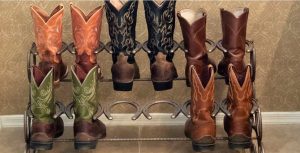 If guests do not want to walk around without shoes, you could have some slipper socks by the door that are "indoor only" so that you are not tracking the outdoor germs around. Be sure to wash them after each use. Buying white ones will allow you to bleach them so that they are disinfected. If you are uncomfortable offering your guests "used" socks, they are relatively inexpensive, so you could offer your guests their own new pair too.
2.   Seal Holes/Cracks/Crevices
Rodents and pests do not usually walk in through the front door: seal cracks, crevices, and holes. You should check closets and hidden spaces for additional entry spots for these pests. Sometimes these intruders carry diseases and leave behind feces and chewed food. These deposits will increase the potential for the spreading of germs.
3.   Air Out Your Home
Open doors and windows on beautiful days.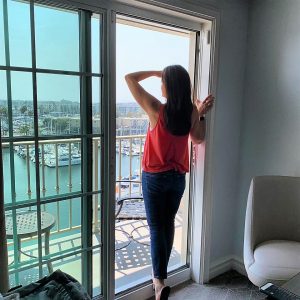 Of course, you do not necessarily want your home to work harder to stay cool or warm. Make sure that open-air will not increase or decrease the indoor temperature too much. Outdoor air, believe it or not, often has fewer pollutants than indoor air. Plants and trees near your home will also help to decontaminate the air, however, if you have seasonal allergies, this tip can be counterproductive during some months.
4.   Disinfect Food Prep Surfaces
Countertops and cutting boards often get wiped or washed, but they do not always get disinfected. Clean your countertops and food prep surfaces thoroughly with disinfectants that will not harm you later. Many kitchen disinfectants are formulated with food safety in mind. Be sure that all dishes and surfaces are completely dry after washing to minimize bacteria growth. Organic cleaners are a simple upgrade on other cleaners that may contain harsh chemicals.
5.   Upgrade Your Vacuum
Older vacuums do not always have an excellent filter for removing dust and particulates from the air. Upgrading your vacuum to one with a HEPA filter can be an inexpensive change that improves the air quality in your home. If you want to spend a little more time and money, you can also install a whole-house system. These systems are not extremely expensive upgrades for your home, but they will cost significantly more than a simple new vacuum with a HEPA filter. If you choose a whole house system, make sure that the dirt and grime collected get removed from the home completely. They should be contained away from living spaces.
6.   Bring Plants Indoors
If you do not have allergies, plants can be a fantastic way to clean the air inside your home. Air filters are fantastic, but plants are beautiful, functional, and inexpensive. In addition to cleaning your air, they can often provide food as well. A herb garden can be grown on windowsills or in small planters around your home. Be sure to clean up any dirt spills quickly to prevent tracking it around the house. Growing herbs and small vegetation indoors can also decrease the harmful pesticides on your foods. You will know what pesticides were used in the growing of your own plants.
7.   Carbon Monoxide Detection
Be sure that your smoke alarms are also carbon monoxide detectors. These new systems are inexpensive and easy to install. If you live in an older home, it may be time to upgrade your smoke alarm anyway. You still need to change your batteries regularly, so make sure that whichever system you install has an easy access battery. Many inexpensive systems now have two or more detectors that can work together to notify the family of dangers. If one is triggered on one side of the home, the other will also alert occupants.
8.   Filter Your Water
You do not need to buy expensive bottled water, but you can filter your drinking water. Installing a whole-house system can be inexpensive and filters all water coming into your home. However, for some, this upgrade can be more costly than they can bear at one time. Using a filter that you purchase and install on the faucet yourself can also be a great way to keep contaminants out of your drinking water. Pitchers and filtering water bottles are also wonderful upgrades.
9.   Toss Old or Cracked Cookware or Cutting Boards
Get rid of old cookware or cracked cutting boards whenever possible. One exception to this may be cast iron. You can continue to cook on cast iron for quite some time, but other cookware may not hold up as well. Cracked cookware and cutting boards allow bacteria to grow in the crevices.
10.     Upgrade Your Mattress
Changing your mattress regularly (at least every eight years) can provide better support for your neck and back while getting rid of dust, dirt, and mites. Our skin sheds over time. When we sleep, we slough off skin naturally. Those skin particles wind up in our mattresses, and after a while, dust and dirt build up. Change your mattress regularly for a simple upgrade.
Bottom Line
Upgrading items in your home does not have to be time consuming or expensive. The most significant improvement you can make is to replace old items with newer, more health-conscious choices. Green mattresses are even an option. You do not have to go with the most expensive whole-house vacuum or cookware to upgrade your old systems. Simple changes can improve the quality of quality of your health.
About today's guest writer:  Will Cotter is a small business owner originally from Ireland. His passions include politics, the environment and healthy living.
Sponsored post with great tips!