Who is our think pink giveaway drawing winner today?  Before we announce the winner, a quick health reminder.  As October winds down, so does Breast Cancer Awareness Month, but don't forget to pay attention to your health all year long, ladies.  Especially when it comes to important female annual exams, which is why I recently shared what having a mammogram in 2020 is like.
Thank you to all the gals who entered the drawing for a chance to win this lovely bling bling visor that celebrates the pretty pink theme that is so important.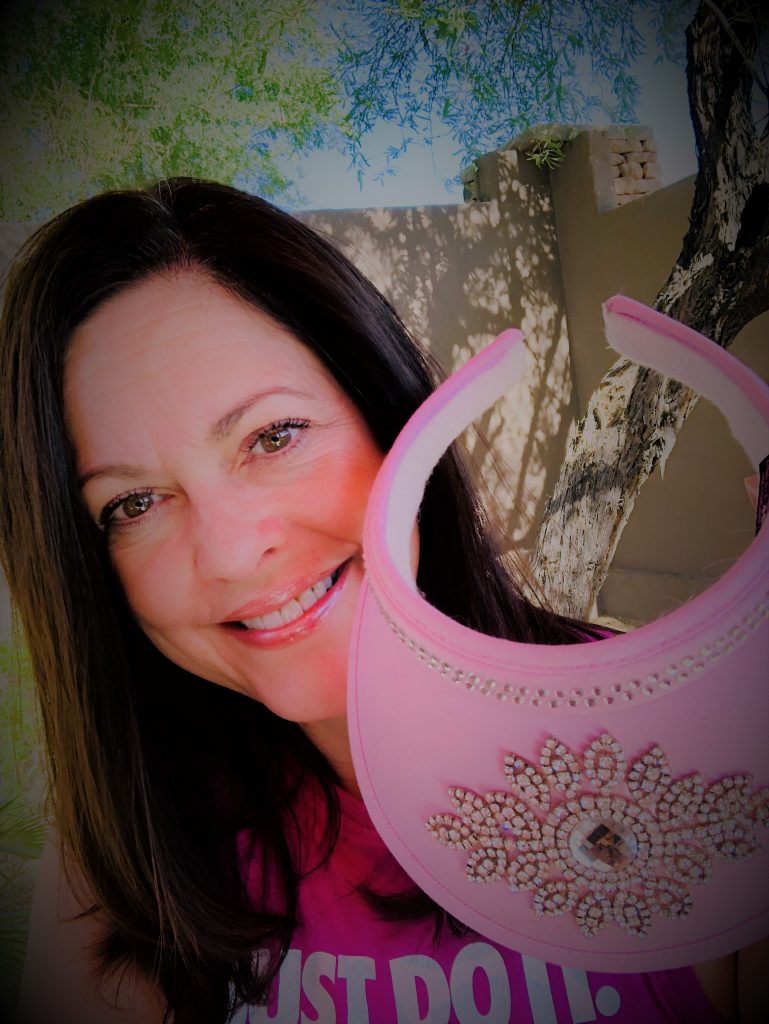 Without further ado, let's announce today's winner…winner drawn through random.org….the winner is…
Susan Vleck from Avondale, AZ!!!
Congrats Susan!
Be sure to keep checking this blog for more quick tips and giveaway drawings.  Be healthy and stay safe everyone.