I wish I would have known about Basic Invite in the past when my kids were designing their announcements.  We would have found the perfect custom graduation invitations.  We may have selected this beautiful design shown below from the Basic Invite website.
I would have definitely used Basic Invite for  college graduation invitations.  Both graduated last year.  One from college and the other from high school.  This innovative and unique company is one of the few announcement card websites that allow customers to order a printed sample of their actual announcement before the final order is placed.  Basic Invite is also one of the few websites that allows customers almost unlimited color options with instant previews online. Once a design is selected, customers can change the color of each element on the card. With over 180 colors to choose from, the invite is sure to be exactly how they want it. This is what sets this company apart from other online stationery companies.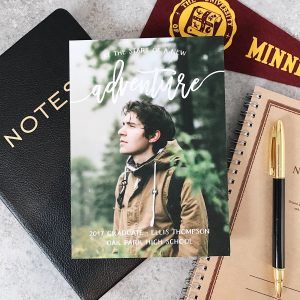 Yes!  This makes so much sense!  Basic Invite does beautiful work as you can see here in a few of the samples that are shown on the Basic Invite website.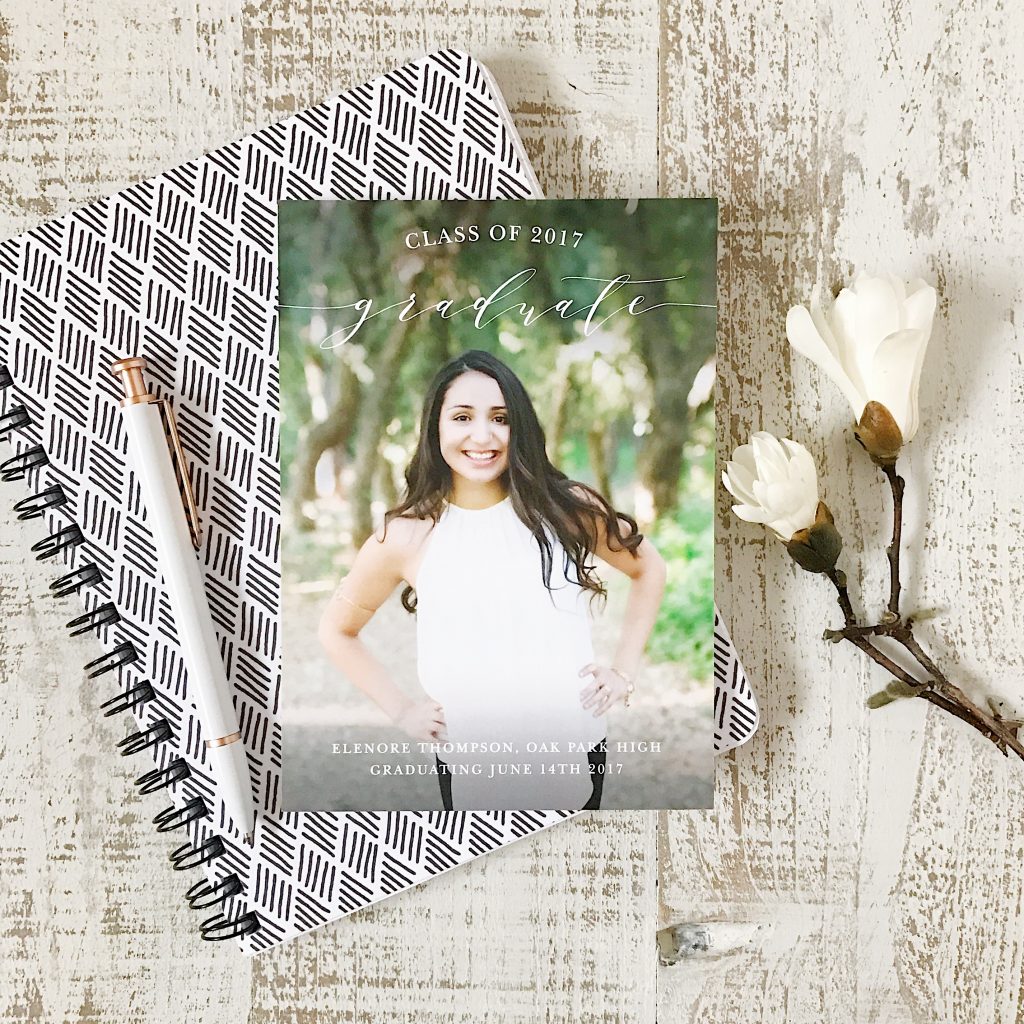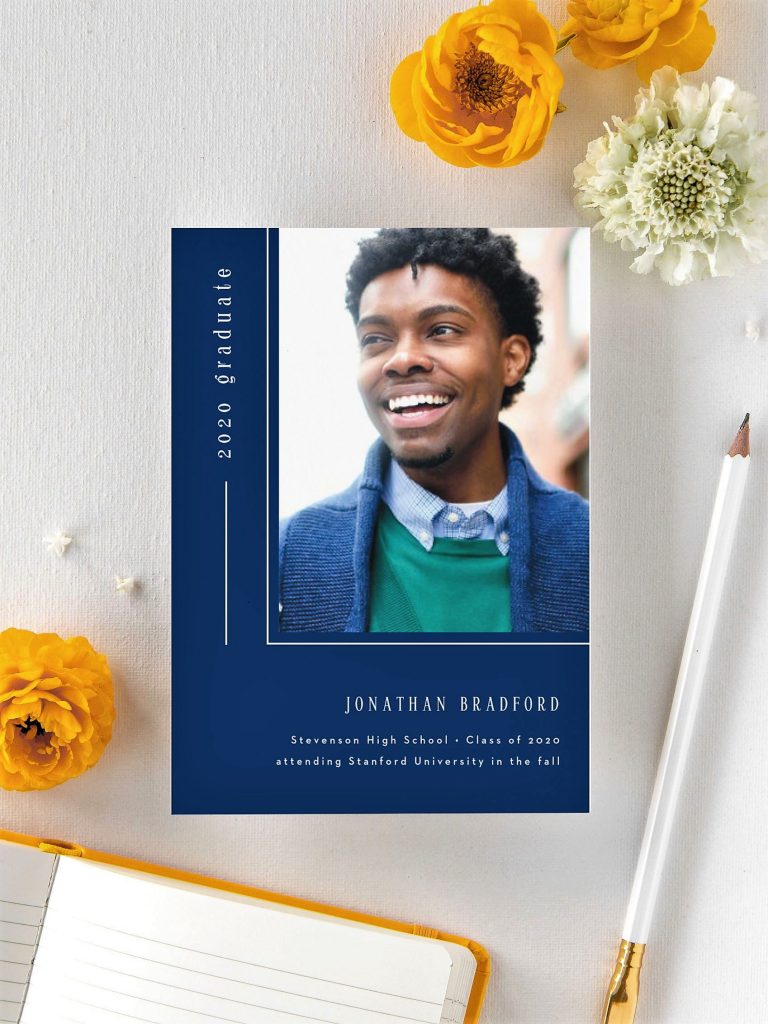 With Basic Invite, your graduate's graduation invitations are sure to be uniquely their own to share with loved ones near and far.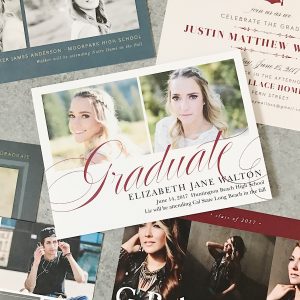 To further personalize the very special announcements, envelopes are offered in over 40 different colors. All envelopes are peel and seal so they can be closed quickly and securely.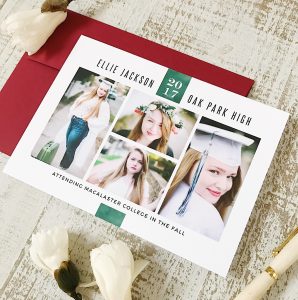 Foil cards are also available in gold, silver, and rose gold. Customers can choose flat or raised foil on all of Basic Invite's foil designs.
And keep reading to take advantage of a significant 15% off discount! The discount code is at the end of this article, so scroll down and save!
Basic Invite can help your excited graduating child create special open house invitations, too.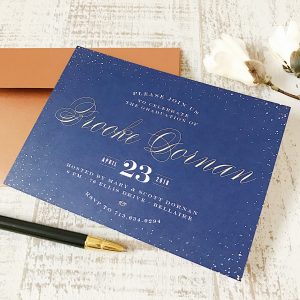 Simple, elegant, fun and creative.  With Basic Invite, invitations can be themed and customized to your graduate's liking.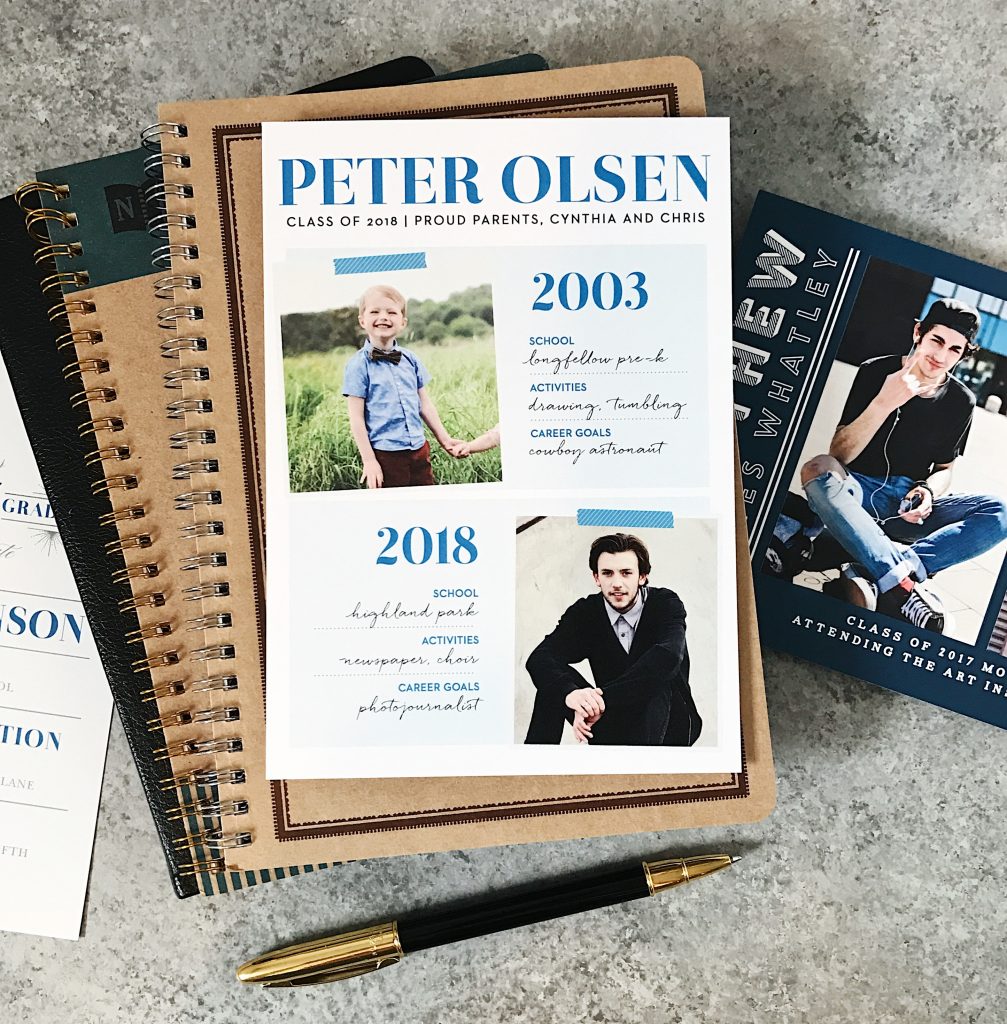 I remember how special it was to work on our kids' graduation announcements.  The experience made me tear up.  With both kids.  Both times around.
Do you know what address capturing service means?  It is a handy feature offered by Basic Invite that is totally what today's graduate wants.  It enables sharing a link of your child's Basic Invite sentimental announcement on Facebook, Twitter, Instagram or other social media forums to request friend and family addresses.  The addresses are stored in the Basic Invite customer account to then be selected during the design process.  The best part is that Basic Invite offers recipient address printing at no cost on all card orders.
Basic Invite also offers personalized business cards.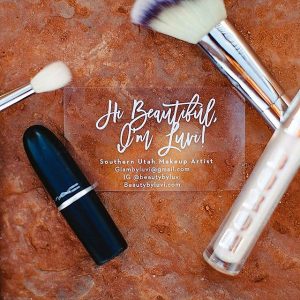 Again, I wish I would have known about Basic Invite last year!  However, since our son got engaged (woo hoo!), I am super thrilled to know about Basic Invite now.  All kinds of special event announcements for every kind of occasion you can think of are offered at Basie Invite. I am especially digging this fun engagement announcement sample that I can't wait to show my son and his fiancé!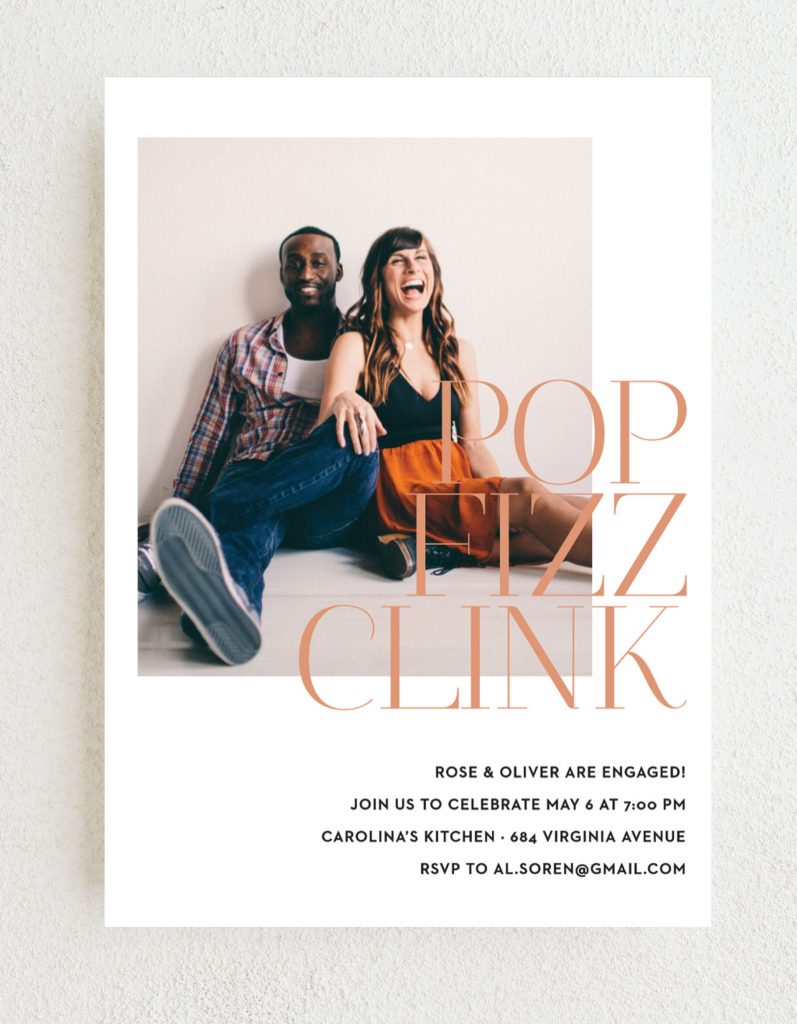 And if plans change in our crazy world, Basic Invite can handle that, too!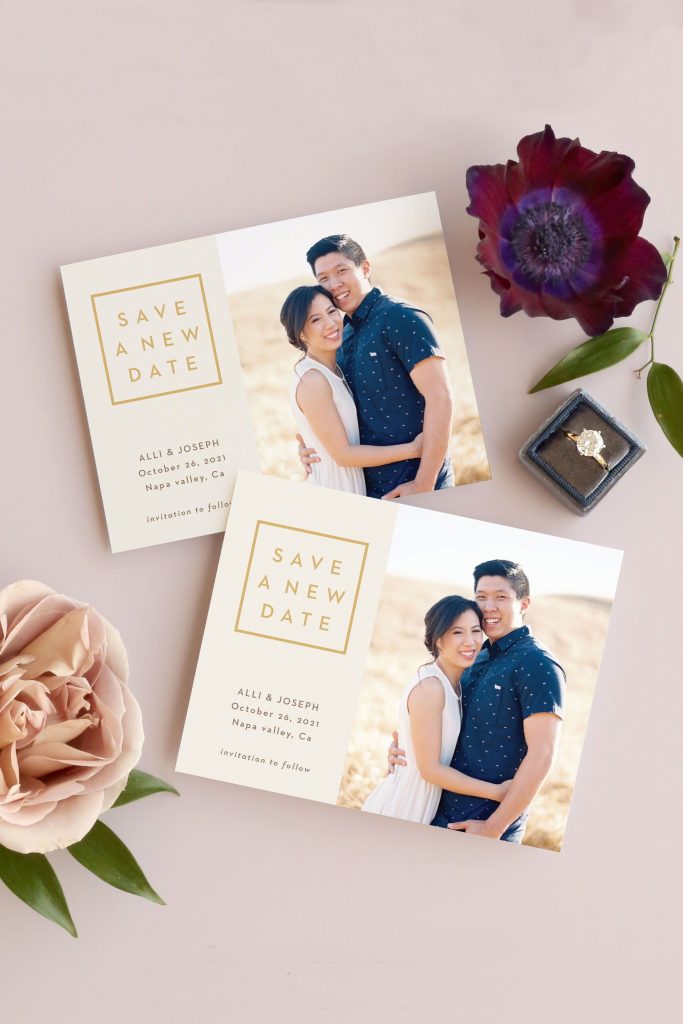 Basic Invite does announcements and invitations for all sorts of events.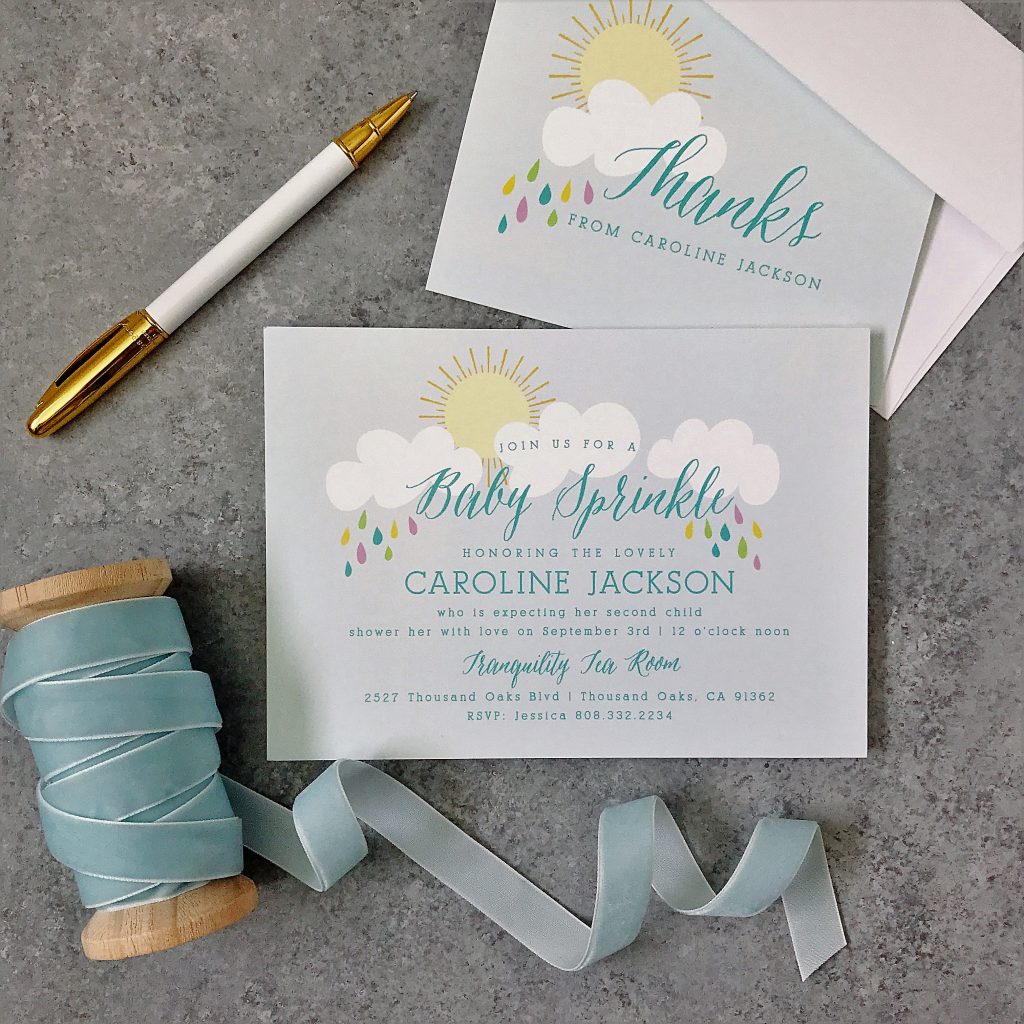 Be sure to check out Basic Invite and use coupon code 15FF51 to get 15% off your order on the Basic Invite site! I'm ready to log on and use this coupon code myself!
A big thank you to Basic Invite for our sponsored partnership.  My opinion about how much I love Basic Invite is 100% my own.