Check out these cool and helpful ideas to make a bedroom perfect with added accents and wall art with these great ideas that were provided to us by Elephant Stock.  Take a look and get ready to do some top notch home decor in the new year!
From Elephant Stock:
Kids, teenagers, and young adults alike are fascinated with physical beauty and colors, especially in their bedrooms.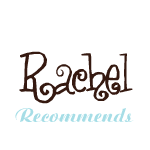 They want a haven for themselves, a place where they can play, read, sleep, and be comforted by the room decoration. Every parent wants to get a well-decorated and beautiful room for their kids. Teenagers and young adults can be keen on creating a unique and gorgeous space. Either way, it can be challenging if you don't know the proper steps to follow.
Your kid's room should reflect their quirky little personalities. As such, you need to include some decorative elements in their room decor while having a creative flair for igniting their imagination- a place to nurture and grow them. Teenagers and young adults also need a relaxing environment to help them cope with the hassle and stress of this age range. 
Do you want to make a striking statement with the bedroom decor for kids, teenagers, or young adults? Below are the top five room décor elements recommended to help foster a calm and relaxing environment, which is especially helpful when it comes to making a great space for kids and teens. 
Use the Right Bed
Like adults, your kids, teenagers, and young adults need a quality mattress in their room to sleep and relax. Select a mattress that will provide reasonable support and keep up with the users' specific needs. If you have enough space, you may go from a toddler bed to a full-sized bed to last through the teen years till they become young adults. 
Besides, the bed plays a notable part in the overall room appearance and décor. Ensure that the bed works with the general room theme you will include in your décor. You should also consider introducing other bed necessities like colorful pillows and linen. Apart from adding more life and color to the room, they will add to the comfort for the user.
Canvas Photo prints
One way to revitalize your kids' room and pull the elements together is to remember the wall. This technique will also work for teenagers and young adults. You can get the user's canvas photo prints and hang them on the wall. Anyone will be happy seeing their pictures on the wall, by the way. Besides,  Wall art displays lifestyle and personality. 
You can also get inspiration from canvas prints from what the kids love.  For instance, kids love pets! You may get your kids' favorite pet, the best artist, etc., and place them on the wall.
Wallpaper
This is another décor element you have to think of if you seek the best way to decorate a bedroom for kids, teenagers, and young adults. Wallpaper patterns, including geometrics, may serve as the perfect one. It comes in different colors, so you can find a perfect one that suits the user's age and preference. 
For instance, grey wallpaper being an exciting pattern can give an excellent backdrop for an evolving scheme. Female teens can show a preference for colors like pink while young adults often prefer cooler colors like blue. 
Lighting
Like other rooms, introduce a range of light sources into any room belonging to kids, teens, and young adults. Lights can give various functions at different stages of their growth. For instance, a nightlight can help with a comforting glow. Besides, you may create a bright bedside lamp for your kids to read to prevent eye strain. Decorative light can be a fantastic means to personalize a scheme.
Carpet
Another thing to consider when decorating a room for this age range is to think about suitable flooring. Warm and comfortable underfoot, the carpet is also ideal for sitting. For kids, it will cushion falls and is forgiving when items fall on it. Carpets can produce effective noise insulation, especially when your kids are playing and raising their voices. 
Carpet also works for teens and young adults. But you can also try other floorings like center rugs and tiles, depending on your preferences. 
Conclusion
Decorating a room for kids, teens, and young adults requires a whole lot of attention. While it should be a fun project, it is essential to consider how they can adapt to the space over time. As they grow and face the realities of life, their interests change. 
So, you need to include what they will still like as they grow up in the room décor. The above décor elements will help you create a healthy room where kids, teenagers, and young adults can recalibrate their minds, bodies, and souls.
A big thank you to Elephant Stock for sponsoring this cool and useful home decor ideas post!  We love home improvement articles like this one!