Are you a FRIENDS show fan like me?  If so, you may want to check out The FRIENDS Experience traveling exhibit that is currently in Phoenix through May 6th. I saw Brad Perry having a blast on this tour on the Arizona Daily Mix show, so I had to check it out!
I took my daughter to see it with me since she is in town for a few days. We had fun, learned some cool behind-the-scenes stuff, and laughed when we looked at our amusing pictures afterwards.
It was a last-minute decision so we didn't have time to go all the way home to change so we are dressed casually.  The good news is that most of the other patrons were also dressed down making this a relaxing event to experience.
Part of the reason we laughed so hard is that I'm more the FRIENDS fan than my girl is, but she was a good sport and indulged her mom.  You can see the difference in enthusiasm in some of the photos…like this one that made us both crack up when we saw it later.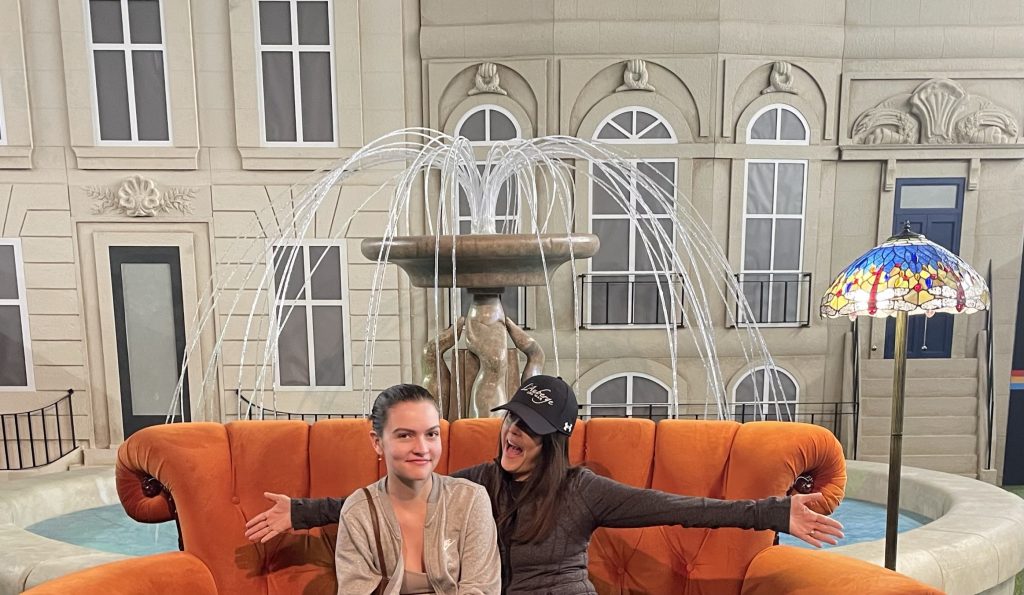 It was nice to get away from the stress and sadness in the world for 45 minutes as we went back in time to tour the traveling set of the iconic hit series that is still a fan favorite. Here's our fun pictures of our little tour into the world that was Ross, Rachel, Monica, Chandler, Joey, and Phoebe.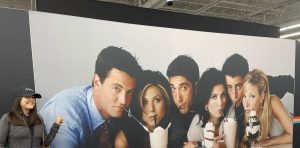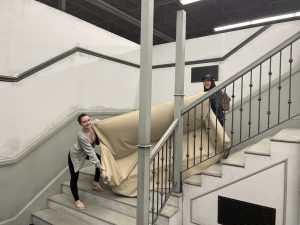 Yep, I'm yelling "PIVOT" and so are the energetic employees who took the picture.