I love to travel and I love the health benefits massage offers so when today's sponsored guest writer offered to write about unique massage techniques from around the world, I said yes. Travel and spa lovers, take a look…
Guest writer Lera writes:
Looking for a unique and quality spa experience when you travel internationally?

Here are a few of our picks…
Top International Recommended Spas:
Armonia Spa in Dubai
*The spa resort of Loutraki in Greece
*COMO Shambhala Estate in Bali
Unique International Spa Experiences:
*Beer bath
In the spa center of the Czech brewery Chodovar of this foamy drink – full baths. True, for bathing it is well diluted with water, and even mixed with a decoction of herbs. But next to each bathroom there is a faucet from which pure beer flows: substitute a mug and drink to your health. The owners of the brewery tested for themselves: hop baths soften and cleanse the skin. And to enhance the effect after bathing, order a massage with beer extract or malt compresses.
*Cactus massage
Cactus massage, you may assume, must be excruciating! The hakali cactus massage, on the other hand, is absolutely painless (the needles are plucked beforehand) and helps to hydrate the skin, according to the Four Seasons resort in Punta Mita, Mexico. A mixture of cactus, cactus blossoms, and pulque combined with tequila is used to moisturize the skin.
*Gondola massage
It should be unsurprising that the world's most romantic city has a tantalizing spa treatment. Relaxation enthusiasts who can't get enough of the city's sights can have a massage in a hidden corner of one of the Venetian lagoons at the Casanova Spa at the Cipriani Hotel in Venice, Italy. This outdoor massage uses a special oil with SPF protection to protect your skin.
*Frosty procedures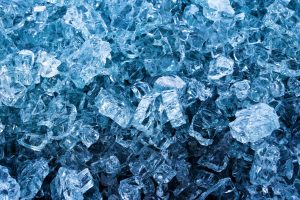 If you want to get the maximum effect in the shortest time, go to Finland. Here you will be offered an unusual wellness procedure – rejuvenation in a cryogenic chamber at a temperature of -84°C. But no one intends to turn you into a piece of ice. Staying in the cell is limited to only a few minutes, but this is quite enough to feel ten years younger.
This post is sponsored by Mello Promo