Here is a fun gift idea for your college student that is a unique way to wish your kid a wonderful year ahead. I did this last year for my daughter and she loved it.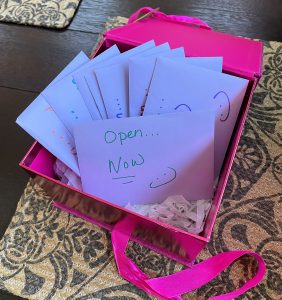 She was so surprised and touched to receive this creative care package.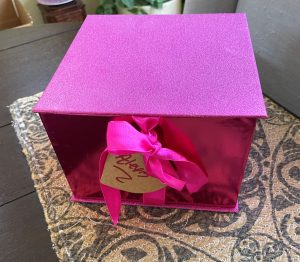 Our loving box made her tear up and she was so excited when she called us! Here is what was in the box…
Two handwritten letters to wish her a strong and happy school year ahead. One note was from me and she especially loved reading the letter that her daddy wrote to her. The letter from her dad was her #1 favorite gift in the box. Very special!
2. Six additional envelopes with instructions to open on certain days. For example, the one that says to open when she misses us contained a $50 Southwest Airlines gift card. A $10 CVS gift card was housed in the note that said to open when she isn't feeling well. You get the idea! She had an enjoyable time opening each unique gift as the year progressed.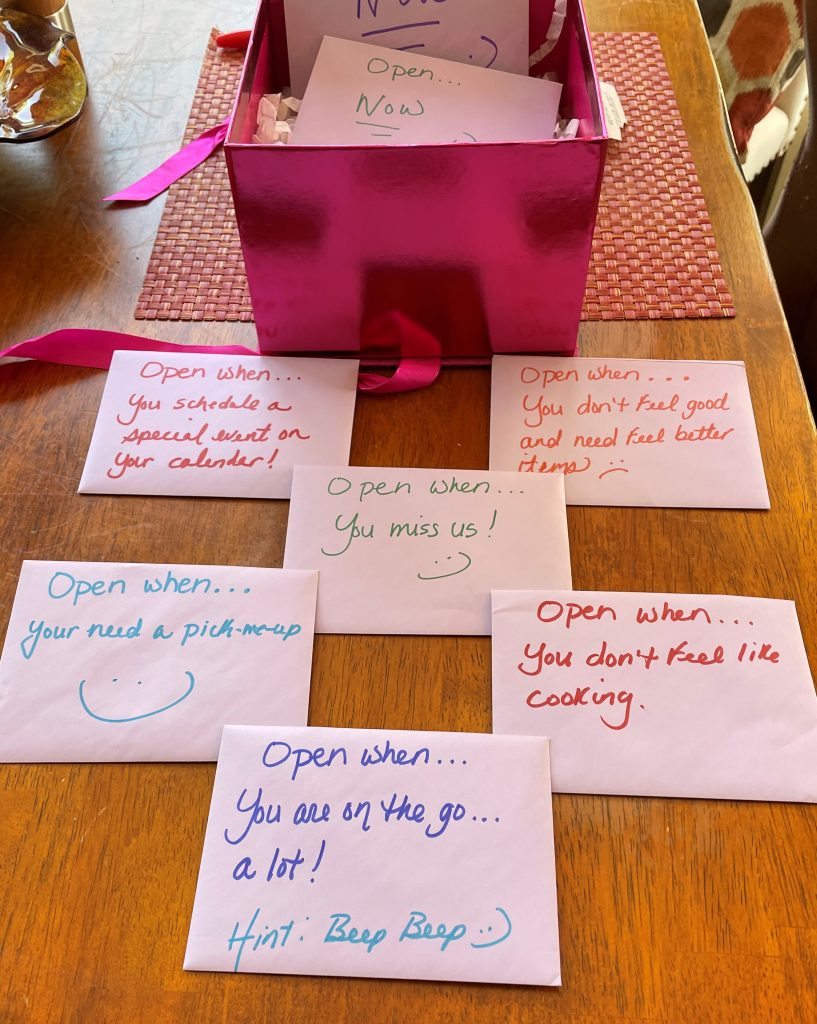 It was so fun to hear the excitement and gratitude in her voice when she called us. Can you guess what was in the other envelopes?
*A gas card was in the on-the-go envelope
*A Starbucks gift card was in the pick-me-up gift
*A Uber Eats card for a non cooking day
*A gift card to get a blow out for a special occasion day
It was special to put this together for her, especially since she lives out of state.
I can't believe that she is already a junior in college now. It goes by so fast!
We just sent her a new surprise box to kick off her junior year. Once she opens it, I will do another blog post to share what we did this time.
Wishing all my readers with kids of all ages a wonderful and safe school year ahead. And if you have a cool college student gift idea, share it in the comments section. We love to hear from our readers!