I literally FOUND a gem in the desert that you must know about for your holiday decor and gift giving needs!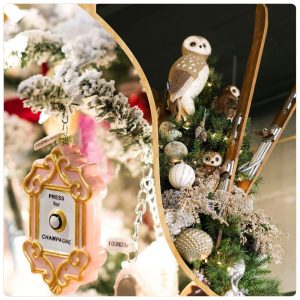 Found Holiday Shoppe and Found. by domestic bliss is one local unique boutique pair that is an exquisite mom & pop owned Valley staple. Below is my Arizona Daily Mix morning show segment that aired today on AZTV7 to give you a peek into the FOUND Holiday Shoppe that is a festive and joyful place to experience. See the fabulous holiday decor & awesome gift ideas I found @foundholidayshoppe and at @foundbydomesticbliss.
Support local and get truly phenomenal holiday decor ideas and accessories, too! This place will give you holiday cheer galore! More details about the store below the video. 
Store Info:
Found Holiday Shoppe & Found. by domestic bliss
7131 W. Ray Road Suite 13
Chandler, Arizona 85226
SHOP HOURS
Monday to Saturday: 10AM to 5PM
Sunday: 12PM to 5PM