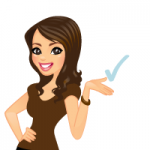 I hate to share because I like Amazon, but I have to share…buyer beware! Don't buy 3rd party gift cards from Amazon. Here is why and what just happened to me. It was a tedious eight step process that did finally solve the problem. However, Amazon did NOT solve the problem, I am disappointed to report. Read on so you can avoid this happening to you…
What What Down:
Last June two pals and I purchased a $250 digital gift card to Flemings Steakhouse via Amazon. We purchased the gift that Amazon emailed to a dear friend of ours who had been very ill. Our beautiful gal pal received the email and was so excited to dine at the restaurant with her husband, but she needed to wait until she finished her chemo and radiation treatments and felt up to a big night out. What happened next really took me by surprise as I am a big Amazon fan. I still am but I will NEVER EVER purchase gift cards from them again.
Fast forward to December and my dear friend texted me that she accidentally deleted a bunch of emails including the gift card email. I told her not to worry because I had my Amazon receipt.
The Frustrating & Surprising Eight Step Recovery Process
1. I opened the order in my Amazon page and tried to select the "resend gift card email" but the feature was blocked. I was puzzled by this.
2. I did an online chat with Amazon to inquire. I was told that since six months had passed since the purchase of the gift card, I would have to email a request to Amazon to have it resent. What? And why? Six months is not a long time. I was not pleased so I asked Amazon to call me. I am glad that they have a customer service phone number as some companies (like Uber for example) do not. You set up the call online through your Amazon account and they call you right back.
3. Amazon called me and promised to file a claim to recover the gift card email. This confused me because I had both a copy of the email purchase confirmation from Amazon and the Amazon order number. Why did a claim need to be filed? Just please resend the gift card email I begged, to no avail.
4. A few hours later I received an email from Amazon asking for all of the information I had already provided on both the chat and the phone call between myself and the Amazon customer service agents. I replied with the same answers and a screen shot of the email purchase confirmation and order number.
I HEARD NOTHING BACK FROM AMAZON FOR TWO WEEKS!!! UGH.
5. On to step five. I called Amazon again and after one hour on the phone, I was informed that I had to go to Fleming's to get a new copy of the gift card. I had a bad feeling that was incorrect information. Unfortunately, I was right.
6. The Flemings restaurant manager referred me to the Flemings gift card phone number.
7. I then called the Flemings gift card department. They were sympathetic but told me that I had to now email the gift card issuer, Bloomin' Brands Gift Cards to ask about a reissue. Bloomin' did not have a customer service phone number so an email was the only way that I could plead my case.
AT THIS POINT, I AM IN DISBELIEF THAT I AM NOW ON STEP 8  TO SIMPLY BE REISSUED A DIGITAL GIFT CARD EMAIL THAT WAS PURCHASED ONLY SIX MONTHS AGO!  
BUT THERE WAS FINALLY GOOD NEWS AHEAD!!
8. After sending a detailed email to Bloomin' Gift Brands Gift Cards, I received a prompt, professional and thorough response. The awesome customer service agent with Bloomin' Brands told me that he was shocked about what had occurred with Amazon. Below is the official response that I pasted from my email and I must commend Bloomin' Brands…
Hello Rachel, 
I would like to start of by saying thank you for thinking of us to give as a gift! We appreciate your business and being a loyal customer. 
I would like to also say I'm shocked and VERY concerned in the customer service you received from Amazon. This is something we'll definitely be investigating and getting a better handle on . Amazon is one of our direct partners who sells our gift cards and takes the responsibility to supporting and representing our brands. Unfortunately, we do not have access to their system or any gift cards they sell from us since they purchase these in bulk and manage them from there. However, I've gone ahead and reached out to our account manager for Amazon to get this matter resolved for you immediately. This should be as simple as resending the e-card to your dear friend. Just as when a gift card is purchased from our direct website, we are easily able to locate your order with the order number and resend. I'm not sure why amazon is giving you such a hard time when you have provided all the information. 
Please give me some time to get a better resolution for you. Again, I apologize you're contacting us under these circumstances, but we hope to better assist. 
Sincerely, 
FINALLY THIS ISSUE WAS RESOLVED! ONE WEEK AFTER THIS EMAIL I HEARD BACK FROM BLOOMIN' GIFT CARDS WITH THE REPLACEMENT FLEMINGS STEAKHOUSE GIFT CARD FOR MY FRIEND!! FINALLY! BLOOMIN' ALSO SURPRISED ME WITH A $50 GIFT CARD TO OUTBACK STEAKHOUSE FOR MY INCONVENIENCE. WOO HOO! I WAS HAPPY AND READY TO WRITE THIS BLOG POST TO SHARE. 
TIP – DO NOT, UNDER ANY CIRCUMSTANCE, PURCHASE A DIGITAL 3RD PARTY GIFT CARD FROM AMAZON. THANK GOODNESS BLOOMIN' BRANDS GIFT CARDS STAND BY THIER PRODUCT. I WILL NOW ONLY PURCHASE RESTAURANT AND STORE GIFT CARDS DIRECTLY FROM THE MERCHANT.
HAPPY FUTURE GIFT CARD SHOPPING.
NOW YOU KNOW. THE MORE YOU KNOW!