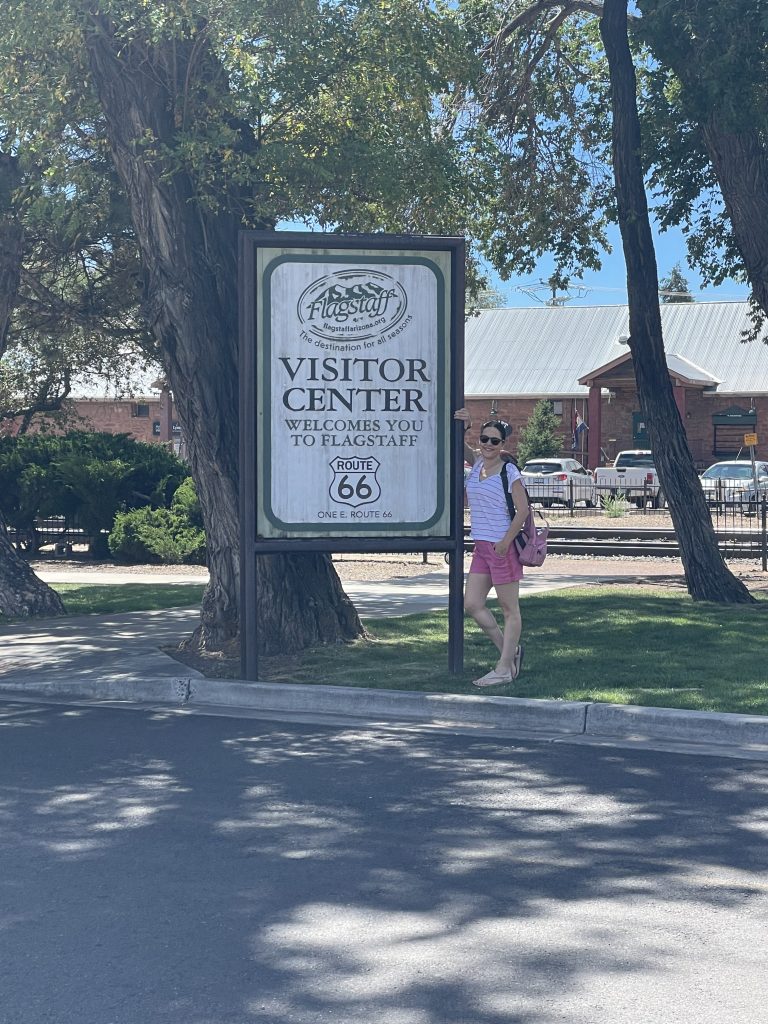 Flagstaff is a popular Arizona destination and it has been covered a lot, so I decided to make several trips to the high country in search of a few places and experiences that are not as widely known. One of my Flagstaff favorite finds is a cool new property that you have to know about. Plus, I am now privy to a truly off the beaten path find. Watch my segment below to discover my favorite downtown Flag restaurant that offers an optional interactive dining experience plus more. It's all here in my short list of Flag favorites. Here is my Arizona Daily Mix Morning show segment that aired today. More information about each Flagstaff favorite is detailed below the morning show video. Oh…and I accidentally said Route 69 early on in the video, but I said the correct Route 66 in the later part! I didn't even realize I said the wrong number until I watched it back. Live TV…if you mess up, too bad. I think everything else went great with this segment and I am thrilled because I couldn't wait to share my favorite Flagstaff finds!

**High Country Motor Lodge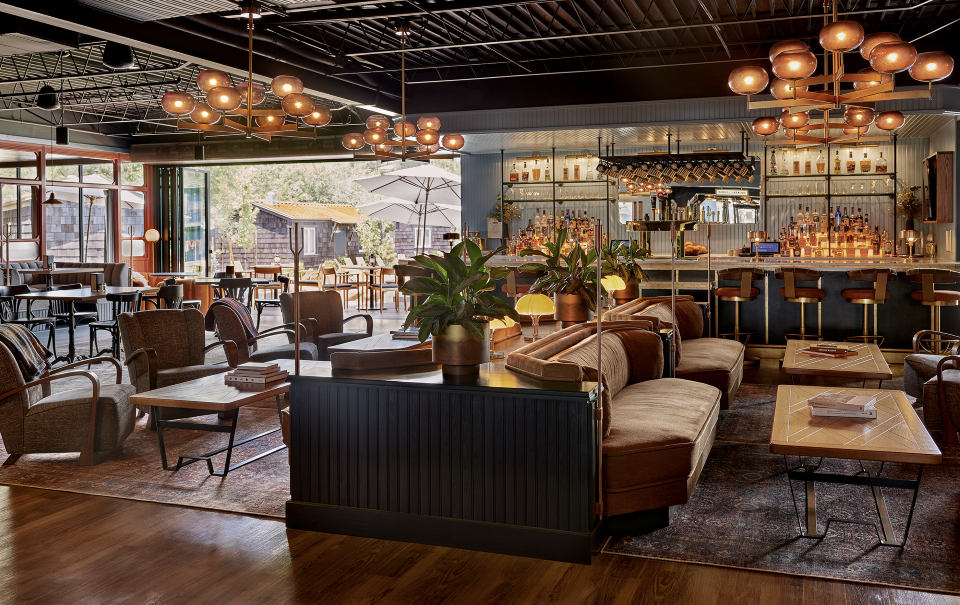 I adore this new, eclectic, ultra cool place to stay in Flagstaff called the High Country Motor Lodge. Located right off the historic Route 66, I can't wait to return for the ambiance, yummy pizza, excellent craft cocktails, Nordic 4-step spa experience, peanut butter filled S'Mores and more! I noticed that guests and locals alike enjoy the High Country Motor Lodge. For more information or to book click here at this link.
**Shift Kitchen + Bar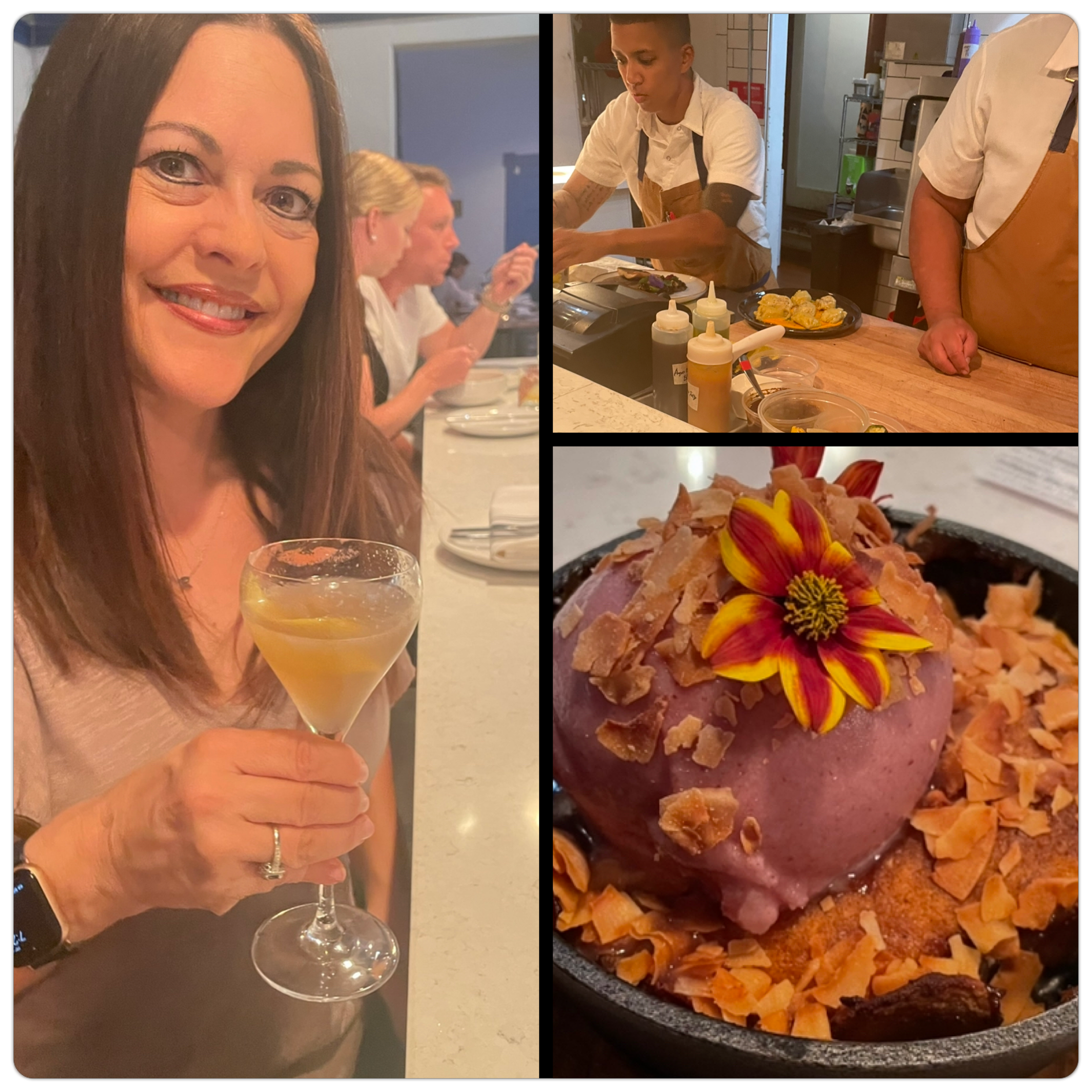 One of my pals, who has a second home in Flagstaff, took me to Shift Kitchen + Bar, which is her favorite area eatery hands down. I have returned three times since and it always delivers. Farm-to-table food with a menu that changes with the season. Talented Chef Christian Lowe's creations are mouth-watering and satisfy every time. See her and the team in action by requesting the bar seating area by the kitchen. This puts the diners up close and personal to watch the culinary artists do their thing while they make your meal. Be sure to order a perfectly made craft cocktail or select a glass of Vino from the expert wine list. Shift Kitchen + Bar doesn't disappoint as the locally owned all female team take care of business and their patrons with detail and care. Book your dinner reservation and learn more here.
*Off The Beaten Path Incredible Hiking WW2 Plane Wreckage Find
I personally have not hiked the treacherous path up Humphrey's Peak in Flagstaff to see the incredible sight of the plane pieces from a fatal B-24 WWII plane crash. Tragically, the 1944 crash claimed eight lives. It is unbelievable to me that the remnants of the accident remain on the mountain all these years later…but my friend, Gordon has the pictures to prove it! The hike is hard, unpredictable and tricky and many before and after Gordon's trek have failed to find the plane crash site. I am not an advanced hiker, so I won't be including this particular hike in my future travel adventures. If you try it, I recommend hiring a hiking guide for safety and direction. I was able to find this article written by The Lost Longboarder from 2021 with more specific details about the journey. A big thank you to Gordon and his hiking pals for giving me the pictures to share in case some of my readers are super adventurous and want to take this on…but be extra careful and consider taking a pro along to avoid getting lost!
*Family Friendly Hiking & Favorite Event Place For Up Close Flagstaff Beauty – McPherson Park to Buffalo Park & Flagstaff Elks Lodge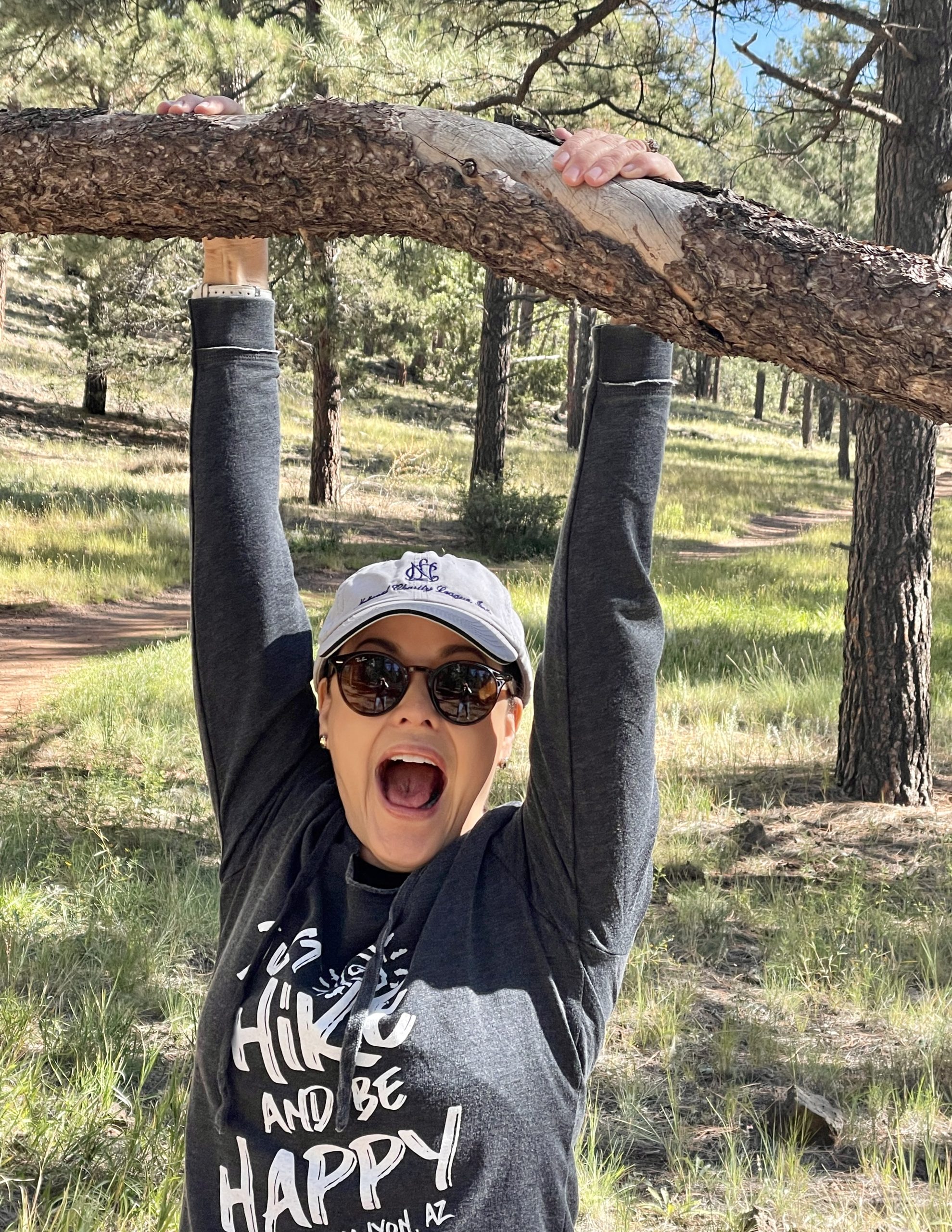 Here I am swinging on the McPherson to Buffalo Park trail, which is an easy and pleasant 2.2 mile loop trail that takes about 45 minutes to complete. The trail is family and dog friendly. Plus, you will find a playground for kids, a horseshoe court, tennis courts, a disc golf course and more at the popular Flagstaff park.
Looking for a scenic and unique place to have your event? Check out the Flagstaff Elks Lodge for a setting that puts your guests (and your photos) right up against Flagstaff's beautiful and scenic landscape. The lodge also offers a weekly Friday Night Fish Fry and Cook Your Own Steak nights. Check out the Elks website calendar of events for both Elks members and the public.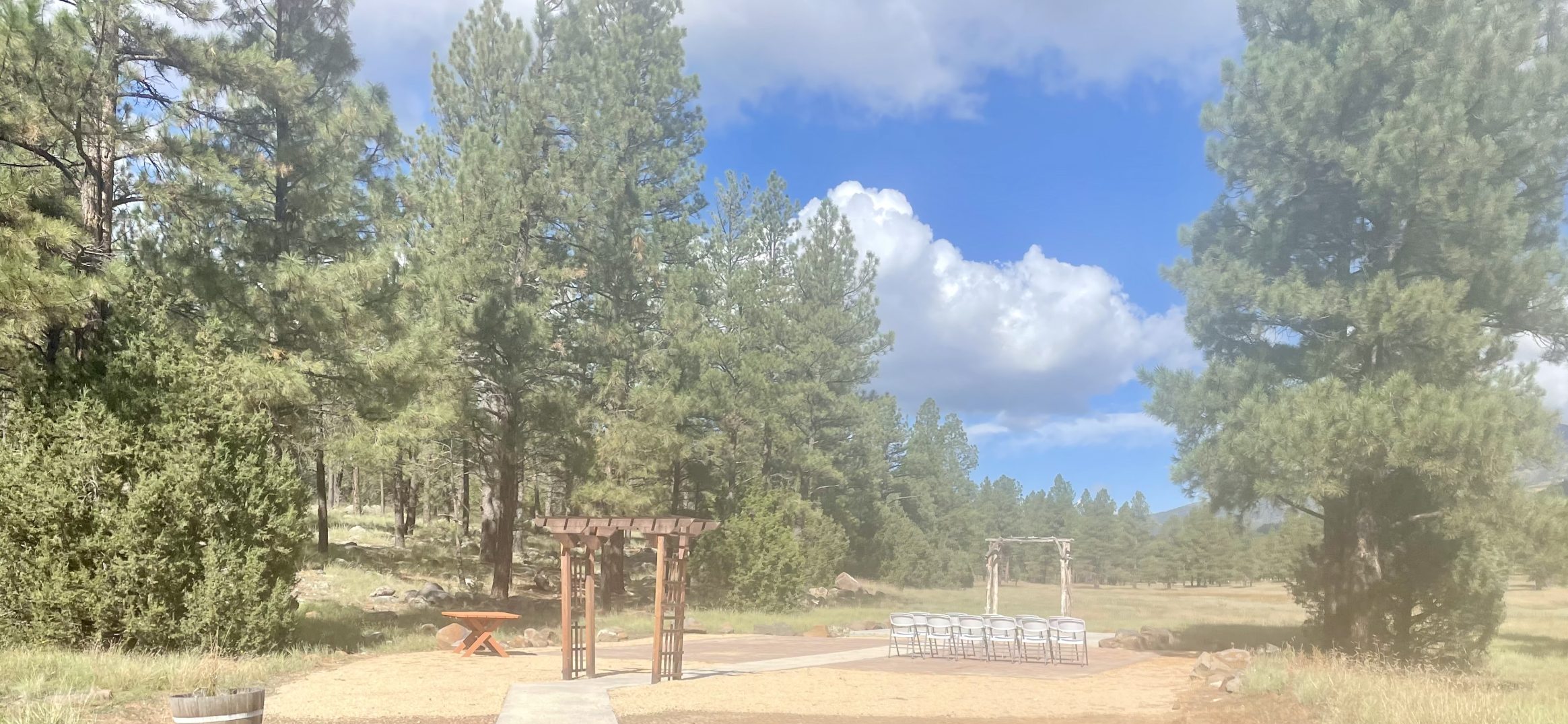 Two More Flagstaff Honorable Mentions
*OENO Wine Lounge Weekly Wine Eduction Night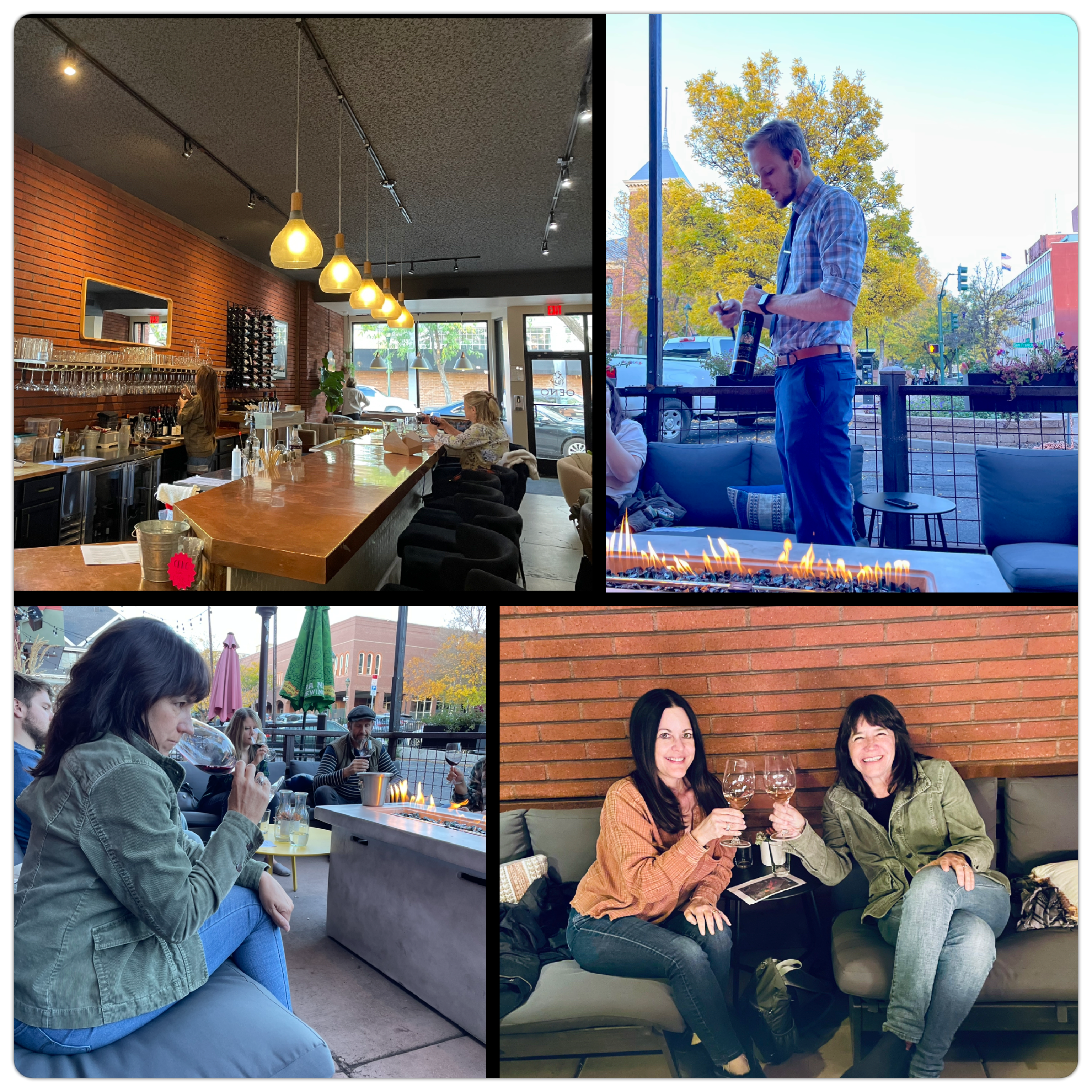 As you can see in the photo above, I thoroughly enjoyed myself attending this informative and tasty wine tasting education class with my pal. Local Flagstaff Sommelier and Beverage expert Tyler Mcbride with the locally owned OENO Wine Lounge, leads the 30-minute weekly Vino lesson with charm, wit, wine smarts and tastes of the good stuff. $20 gets you in and reservations aren't required, but are encouraged. I loved every second and every sip of this experience!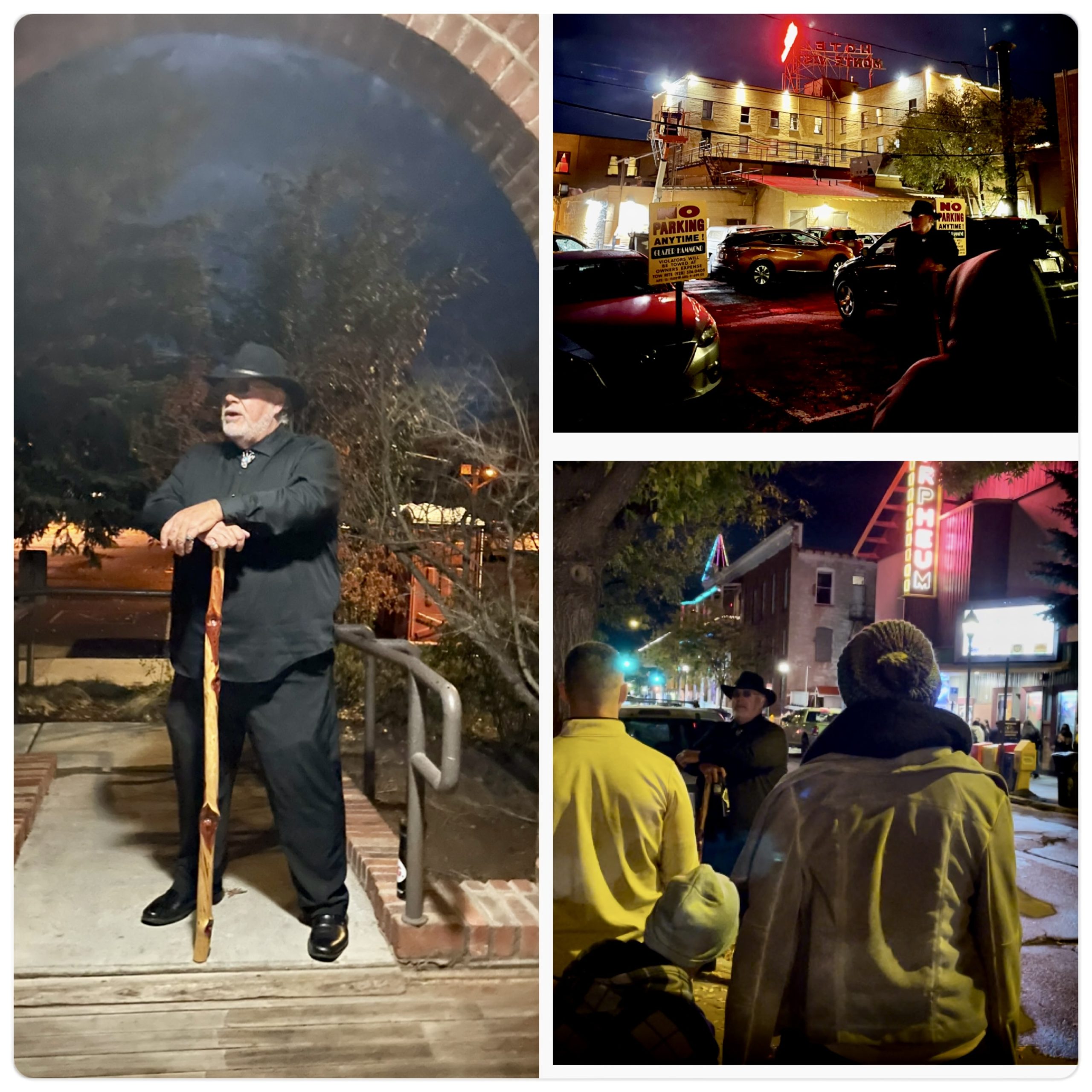 Take a guided family tour or an adults only ghost walk tour to learn about Flagstaff's historic haunted tales. We took the 8pm Ghosts of Flagstaff walking tour and our guide was spirited, knowledgeable and truly enjoyed sharing the haunting stories of his beloved city. Some of the spooky story stops included The Orpheum Theater, The Weatherford Hotel and the Flagstaff County Library among other interesting landmarks. I plan to return to take the Hell's Highway Adults Only Ghost Tour in the future…when the weather warms up! Get all the different Flagstaff ghost tour information here at this link. 
What fabulous Flagstaff finds did I miss? I know there are plenty! Tell me in the comments section and stay tuned for more Road Trip With Rach adventures as the year progresses!