Thanks to everyone who entered this week's fun Valentine's Day gift pack giveaway drawing. Today's winner receives this beautiful hand painted V Day martini glass that has a recipe on the stem and two sweet and inspirational espresso cups. So fun!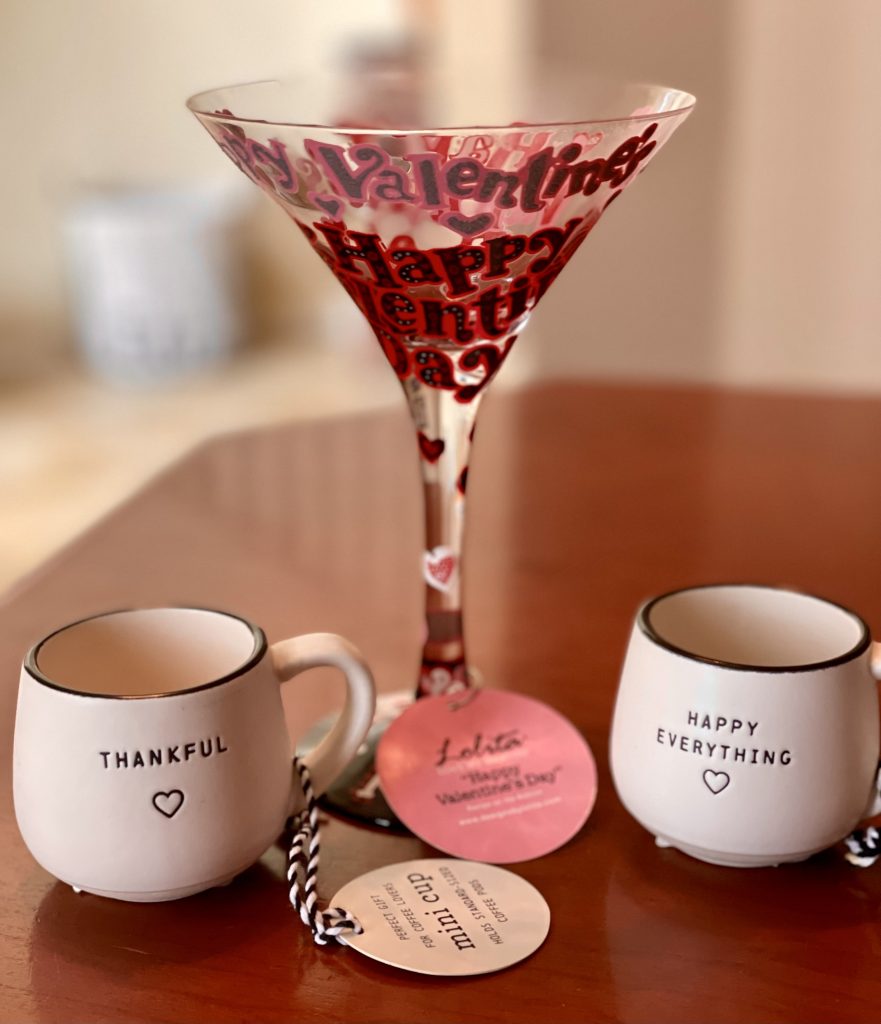 Two of my faves for sure…a cocktail and a coffee! Love this week's festive prize pack!
So, who did random.org draw?? Who is our winner????  The winner is…
Nancy Bivens from Gilbert, Arizona!!!
Congrats to Nancy and Happy Heart Month to all!